The ecommerce marketing industry has never been so competitive as it is in this post-pandemic world. Physical retail businesses have been hit the worst as many brands now offer their customers a choice to transact online.
As ecommerce grows, online businesses have been developing marketing strategies that will attract traffic and generate leads. The most effective ecommerce marketing strategies seek to:
Create brand awareness
Increase online sales,
Build customer loyalty
A growing body of evidence suggests that a good brand strategy can give you an advantage over your competitors, irrespective of your niche.
First, understand your customers and learn what drives them to make a purchase. And because the ecommerce sector is always evolving, you need to keep up with the latest trends in customer behavior. What works today may not be relevant tomorrow.
To make your job easier, we compiled five current proven ecommerce marketing strategies guaranteed to generate leads and increase sales.
Simplify the Buying Process
Every customer wants to be treated like a king. That is why few customers will return to a store where they had an unpleasant experience. The buying experience has become a critical factor in successful marketing, especially for brands engaged in ecommerce.
One way of giving your customers a good buying experience is to simplify the purchasing process for goods and services. If you want to give your customers a good purchasing experience, you must create a user-friendly website.
For online shoppers, a poorly functioning website is one of several factors that affect the customers' ability to locate and pay for the goods and services of their choice.
Features of a User-Friendly Website
Below are some features of a user-friendly website:
Some websites are not mobile-friendly. This means that mobile device users find it difficult to access every piece of information on a website. A mobile-friendly website must give access to all users regardless of the device used.
A good website must have a simple structure that allows visitors to easily discover important information about a brand. The pages must have navigational bars that take visitors through the website.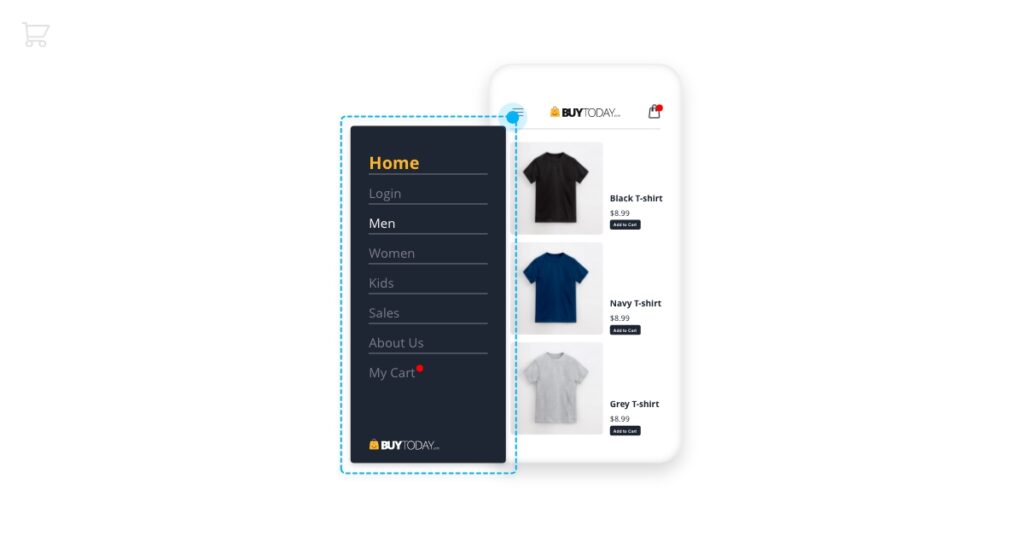 Scannable content is noticeable at a glance. Time is scarce and your visitors want content that is easy to read and understood. There are several ways to make your content scannable like:
Headings
Sub-headings
Brief paragraphs
Numbered lists
Bulleted lists
Colored texts
Bold texts
Websites with slow loading browsers turn visitors away. Without visitors, you stand no chance of increasing ecommerce sales. Several factors are responsible for the slow loading nature of a website. Your hosting plan, images, plugins, and videos, can all affect the speed of your site. The first step is to measure your website's speed to know what is slowing down your pages. Afterward, you can try to fix the problem. For example, if images are the cause of the slow speed, you can optimize them. One quick way to optimize your images and increase page loading speed is to reduce their sizes. A fast-loading browser gives visitors a good user experience and an opportunity to fully explore your website.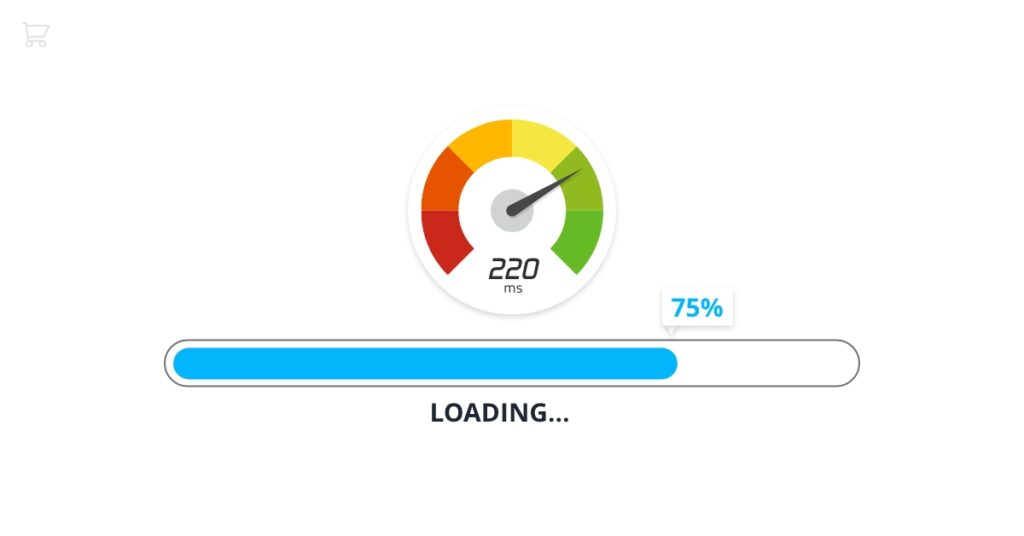 Legible fonts attract visitors to your website and make your content easy to read. Your visitors will remember fonts that stand out on your website.
Call-to-action buttons are the nudge your website visitors need to take the next step in becoming paying customers. Without call-to-action buttons, most visitors to a website will simply leave without taking further steps.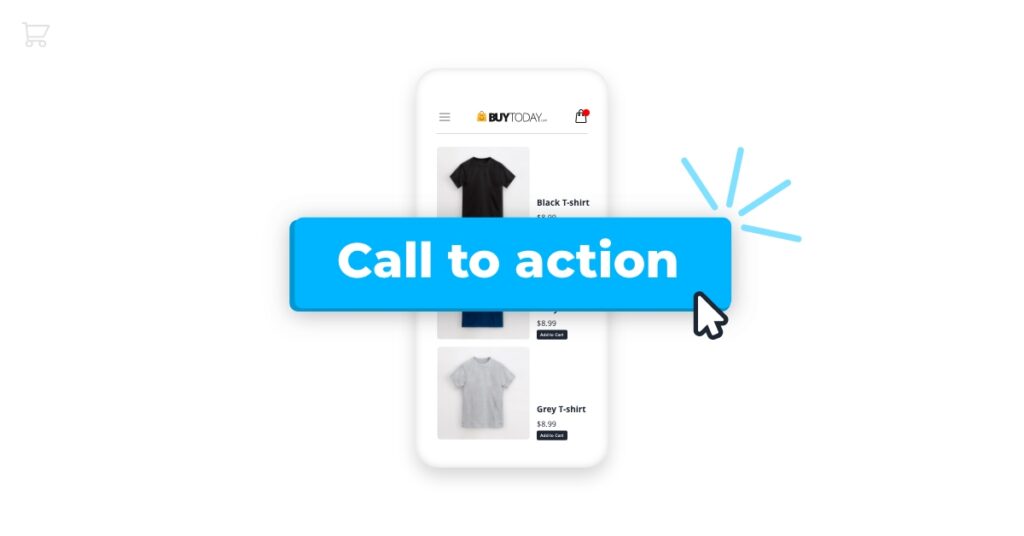 The most successful ecommerce businesses are those that can offer the most convenience to their customers. The less difficulty encountered by online shoppers, the more likely they will complete the transaction.
Remember: Content is King
Experts have said a lot about the benefits of content in online marketing. It is one of the best ways to connect with your audience and generate sales.
Content marketing is the creation and distribution of valuable materials like articles and infographics to stimulate the interest of an audience.
The type of materials used in content marketing include:
Blog posts
Video
Email
Visual content
Ebooks
Lead magnets
Podcasting
The primary aim of content marketing is to gradually but systematically attract consumers and guide them towards marking a purchase. So think about different types of content and themes that could be interesting and valuable for your customers. Consider how-to guides, answers to frequently asked questions, trending topics in your niche and more.
Take Advantage of Paid Ads
In ecommerce marketing, paid advertisement is a system where brands bid for an opportunity to show their brands within a particular network.
What makes paid ads unique is that brands can focus only on content they know will do well.
There are different paid ads.
Visual Paid Ads
This type of paid ads like the name implies appears in a visual format. Online users can see the image of your brand, products, and services.
Text Paid Ads
Unlike visual paid ads, the text ads contain only a textual description of your brand, products, and services.
Most search engines display paid ads in the same format and on the same page as organic search rankings. You must have seen these ads when you search for something online. In the Google search console, paid ads appear at the top and bottom. Paid ads also have "Ad" in front of them.
Utilize the Magic in Incentives and Rewards
If your business is not a monopoly, why would people choose you instead of others? If you want to attract and retain customers online, you must offer them something more than what others have.
One of the best ways to stand out from the rest of the competition is to organize customer loyalty programs for your customers. For many years, some businesses have successfully implemented incentives programs to gain the trust and loyalty of their customers.
There are many benefits of rewarding your customers.
It is cost-effective
Offering incentives to your customers is one of the cost-cutting strategies in business. When you reward and offer incentives to your customers, you increase the chances of retaining them as part of your clientele. Studies show that keeping your old customers is cheaper than acquiring new ones.
It builds trust
Customers enjoy it when brands reward them for their patronage. The reward experience builds trust and encourages your customers to share that experience with others.
It creates loyal customers
People are loyal to those who value them. Rewarding your customers shows you value them, and it creates a positive emotion of loyalty to your brand.
It increases revenue
You can increase your revenue by offering incentives to your customers. According to research, repeat customers spend more money than their newer counterparts. So rewarding your customers makes them stick with your brand, which boosts your revenue.
Types of incentives
There are many ways to reward your customers. Your choice will depend on many factors, including the type of business you do, your budget, and the kind of customers you have.
An incentive can be in the form of:
Discounts
Free shipping
Bonuses
Loyalty programs
Free tickets
Free samples
Money-back guarantees
Be open to trying out different incentives and reward programs to discover those that work best for you and your customers. Perhaps you can create custom clothes such as t-shirts or jackets with your brand elements on it? Or maybe it makes sense to start a subscription box with exclusive goodies? The more options you explore, the higher the odds of benefitting.
6. Fast Track your Email Marketing
There is a reason many ecommerce businesses rely on email marketing to generate leads and increase sales.
According to the latest figures, email generates the highest return on investment (ROI) of all marketing strategies. The return on investment for email marketing is over 36%.
Email marketing has maintained this position for over ten years, and indications suggest the situation will likely continue into the near future.
The vast majority of modern consumers rely on emails as a popular medium for exchanging information with marketers.
For ecommerce marketers, the following are some benefits of email marketing.
Increase sales
Generate traffic
Increase leads
Provides valuable data
Targets the right audience
It is cost-effective
A great way to develop a successful marketing campaign is to send out automated email messages with email outreach tools.
Automated email marketing is the process of sending emails automatically to potential customers through a pre-programmed operating system. When you automate your email marketing, you increase your chances of retaining your customers and increase revenue.
Another way to optimize your email marketing campaign is to send personalized messages. Research shows that personalized emails keep customers coming back to your brand.
Personalizing your email messages is a good way of connecting with your customers. Some of the most popular ways to personalize emails include:
Include a customer's name in the subject
Send a message on a customer's anniversary celebration
Recommend a product the customer likes to purchase
Offer special discounts
The Final Words
To be successful in ecommerce marketing, brands must have a plan that will generate traffic and increase sales.
Ecommerce marketing goes beyond generating traffic. To succeed, you must convert and retain a percentage of that traffic to continue patronizing your brand.
Consumer expectations have grown from what they used to be a couple of years ago. Only businesses able to meet these expectations will thrive.
The strategies examined in this article, if well implemented, are sure to help any business, especially ecommerce businesses to attract prospects and convert them into paying customers.
Need to chat about your ecommerce marketing strategy?
More than 10,000 marketers use Maropost to engage with their prospects and customers through emails, SMS, social media and more. We're here to help you grow your business!
Chat Now