You might be wondering – how much can you really get in terms of email marketing ROI? Is it even worth the effort?
Clubhouse, Tiktok and other social media, ecommerce and SMS, SEO and email automation, privacy and security – there's a lot going on in the digital marketing space. How do you make sense of it? Better yet, how do you pick the most ROI-driving marketing activities? Keep reading to find out.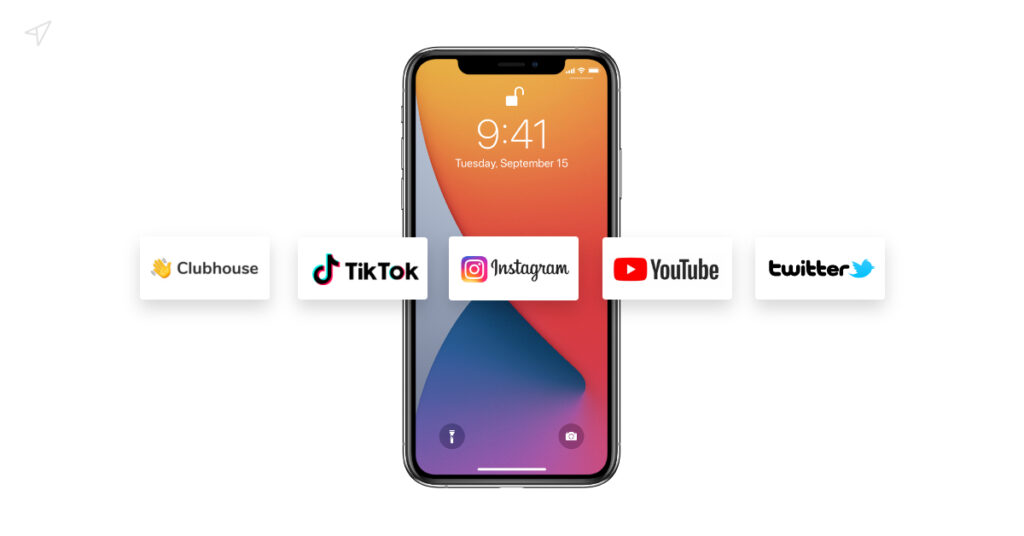 You can easily stretch yourself too thin and burn out if you try to do it all. But look at it this way – your overwhelm is actually the abundance of opportunities. It's now easier than ever to promote your brand online. You just need the right mix of marketing activities to deliver email marketing ROI specifically.
Is email marketing worth it?
Short answer – 4200%. Why 4200? Because "for every $1 spent on email, you can get $42 return," – says Manny Ju, Product Consultant in Product Management at Maropost. So that's 4200% email marketing ROI right there.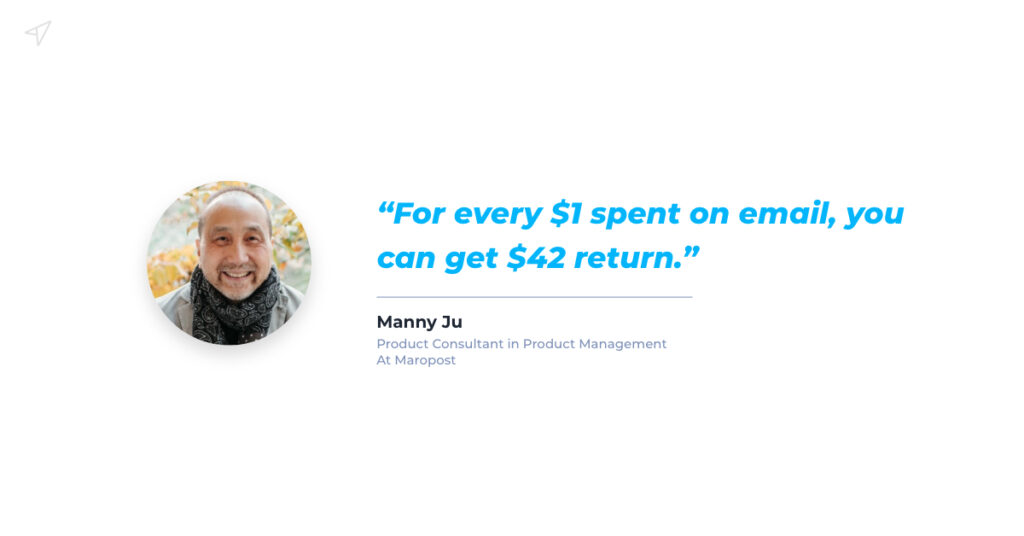 To make it even more powerful, consider this: it used to be 3800% in October of 2020.
Of course, it's not as simple as that. Blindly sending out mass emails won't get you that rate of return. So what will?
Now that sounds like a lot of work. And it might be. But, with the right email marketing tools that are focused on automation and deliverability, all of that becomes second nature.
Designing automated workflows to save time
Automated workflows, aka customer journey maps, are extremely powerful. The idea is that you set up your campaign once and then it pretty much takes care of itself. Hello extra time!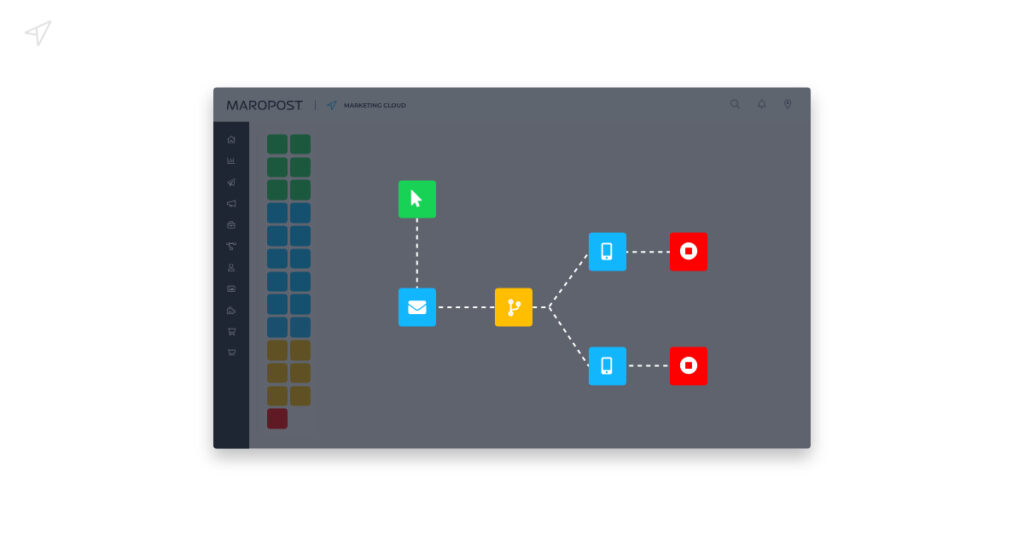 You'll need to brainstorm a lot at first and possibly adjust along the way. But overall you'll get much more control over various touchpoints with your customers.
Sending automated triggered emails
Once you set up those automations, you can then remove lots of manual repetitive work. Let's say someone abandons their cart on your ecommerce site. It's one thing to just send them a reminder email about it. It's a whole different story to send a highly personalized message with their name, product recommendations and a discount code. Which one do you think will help them make a decision faster?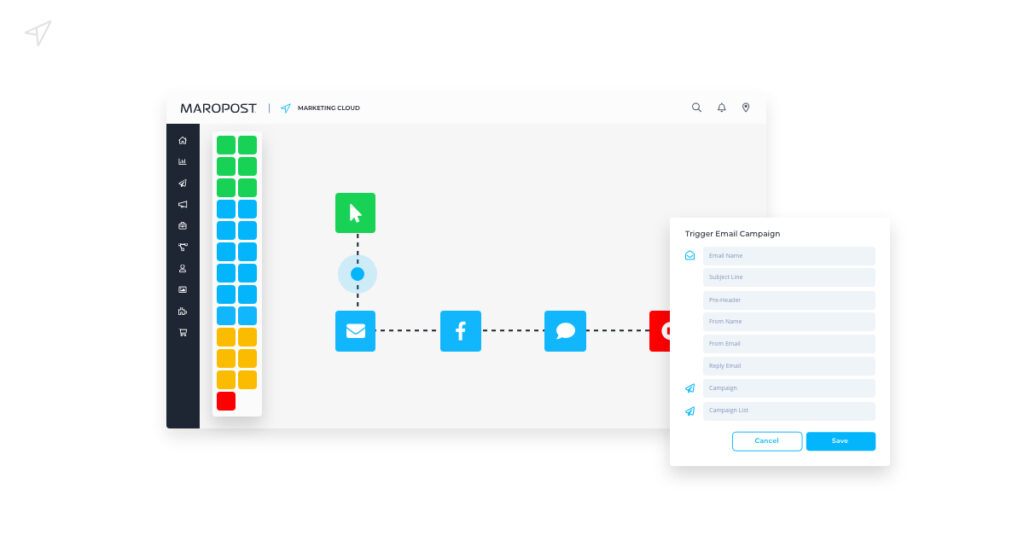 Crafting compelling subject lines
This goes without saying – to get any annual ROI from your emails, you need to entice people to open them. And the subject line is the first step. Here are some more tips for scroll-stopping subject lines, but the general consensus is this: make it noticeable.
Put yourself in the shoes of your customer and think back to the last time you opened a marketing email. What made you do it? You know better than anybody how annoying it is to see another "Sale" or "Black Friday deals" subject line. On the other hand, when the subject is funny, provoking, sarcastic and, above all, personal and original, you're a lot more likely to give it a chance.
Inserting an appealing call to action
So let's say they opened your email. That's just half of the battle. You can't just achieve 70% open rate and call it a day because you didn't get any revenue out of that.
Next comes the call to action. Or maybe even a few. You need to make it very clear to the reader what you're trying to make them do.
Maybe you'd like them to book a call or a demo. Maybe they can start a free trial right away. In that case, don't send them to a sales rep – that will just waste everyone's time and will annoy them.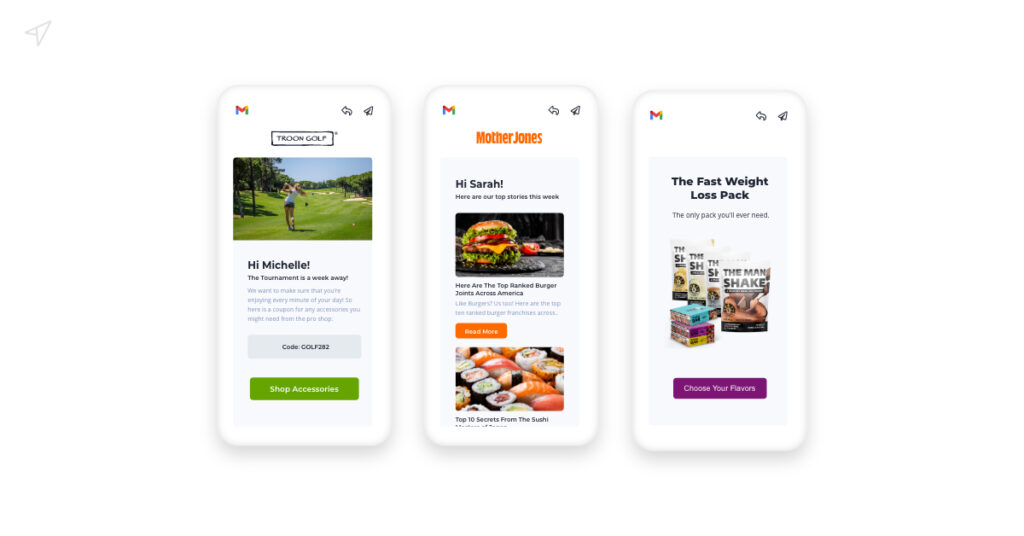 Is there a deal that's expiring? Make that obvious! Is there a free resource they can download? Or will they have to register for a webinar first?
If you can't figure it out, send a test email to a colleague who has no context. They'll tell you right away if the content and the CTAs are clear.
Measuring the right email marketing KPIs (not just the open rate)
Like you already know, open rates aren't everything. Moreover, with Apple Mail's privacy protection update, open and click-through rates won't be as representative of a measurement. Here are some KPIs you can pay attention to instead:
Number of delivered emails
Click-to-open rate
Unsubscribe rate
Bounce rate (hard and soft)
Spam complaints
Social shares
Forwards
Conversions – the most important ROI-driving KPI (duh)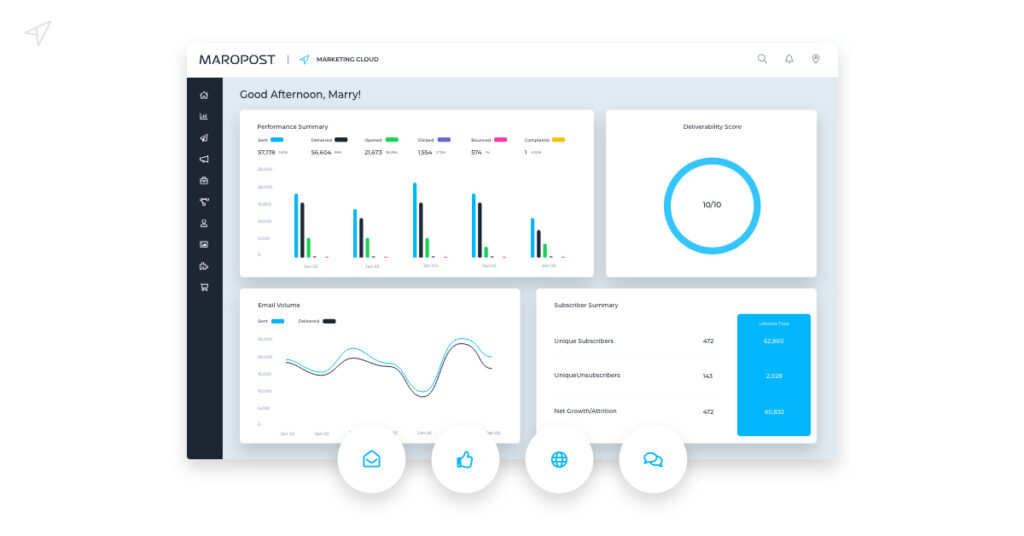 Despite all the new flashy ways of marketing, email remains one of the most lucrative ways of delivering net profit to your business. Of course, the right tools for marketing automation will make it easier for you to get that email marketing ROI faster. Consider what Maropost Marketing Cloud can do for you – explore it here.
Need to chat about your mobile marketing strategy?
More than 10,000 marketers use Maropost to engage with their prospects and customers through emails, SMS, social media and more. We're here to help you grow your business!
Chat Now