If you're a marketer, chances are that you have already heard of marketing automation and its endless benefits. This effective business tool is multidimensional and necessitates a more in-depth understanding to ascertain whether or not it is appropriate for your business. However, simply hearing about it is insufficient.
Trying to make a marketing campaign stand out in an age when shoppers are barraged with adverts from every direction has become more challenging than ever. This means that you're probably spending more time in an attempt to stay updated with the latest marketing trends rather than chasing down leads and trying to convert them.
This is where marketing automation comes in to ease your job and let you dedicate your time to other revenue-generating activities. But what exactly is marketing automation, and why is everyone so excited about it? Let's find out.
What is Marketing Automation?
Marketing automation is a technology that helps businesses grow through automation of their marketing processes, customer engagement tracking and providing personalized experiences across marketing and sales.
Marketing helps you find prospective customers while also automating the process of converting those leads to customers. Automation preliminary helps nurture leads to the point where they can be directly contacted by a sales representative. The goal is to sell and onboard the converted customer while also supplying you with useful data to make future marketing decisions.
The technology is so effective that a report by Lenskold Group revealed that 63% of current leading brands using it beat compatriots when it came to revenue and sales. Furthermore, 77% of business owners reported an improvement in conversions after using marketing automation while also witnessing an average increase of 10% in their sales pipeline rates.
But if understanding what marketing automation is can be a head-scratcher at times, knowing how to make it work is doubly tough. Here, we will take a look at the most common reasons why marketing automation fails. This will help you understand the technology better and figure out how to build a marketing strategy around it.
3 Common Reasons Why Marketing Automation Fails
1. Not utilizing user behavior to target the audience
Automated emails are a huge time saver. However, if you don't use the feature wisely and just send out mass emails to everyone, it might end up coming back to bite you later. Here is one example.

Source: Adweek
The foremost reason why marketing automation fails is that marketers don't segment their customer base into lists based on their user behavior. User segmentation is the best way to not only engage your target audience but also to trigger key messages on the basis of an individual's preferences or search history to ensure the messages they get are contextual. Moreover, targeting emails based on click-stream data can increase open rates by 50% and improve conversion rates by 350%.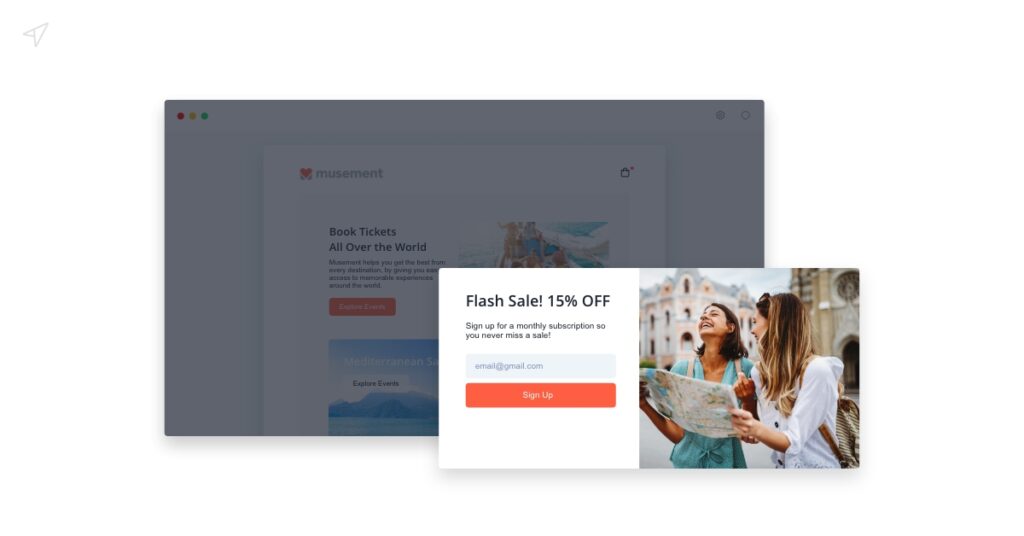 2. Measuring the wrong metrics
The second-biggest mistake marketers make today is tracking every little metric instead of asking themselves which KPIs actually affect their bottom line. This means continuing to collect conventional customer service KPI such as churn rate and net promoter score without knowing which specific metrics really matter for their growth. This often leads them to think that marketing automation is meaningless or it isn't the messiah it is made out to be.
Always remember to maintain your focus on driving revenue and track only those KPIs that are related to it. This will help you filter the irrelevant metrics and free up time for those that are directly tied to or impact revenue.
3. Not personalizing campaigns
Marketing automation software can automatically send messages in your place to a lot of people without going through tedious manual processes. But if you set up automation to send the same messages to everyone, they are all going to sound the same too. This is one of the most common marketing personalization fails you can make.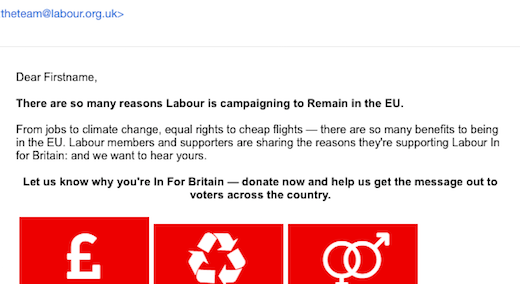 Source: Eventbrite
This is why you should start personalizing the emails you send by addressing people by their first names. And it's a very straightforward first step to implement too. All you need is to gather the first names of customers when they sign up and insert them into the emails.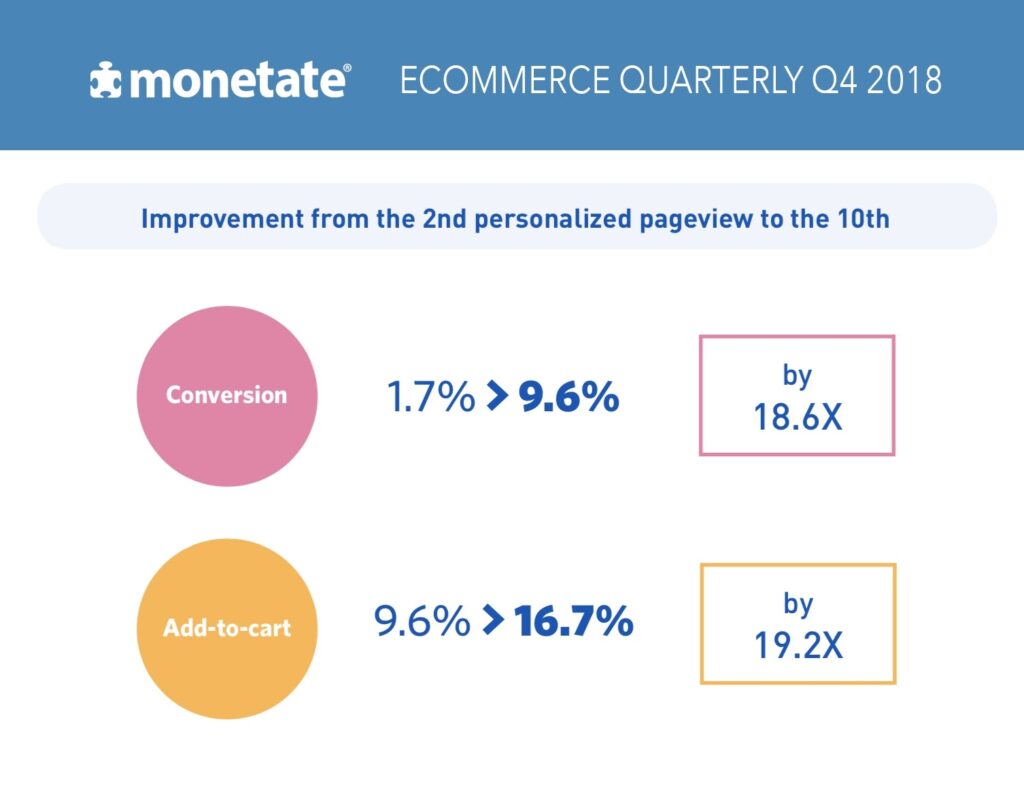 Source: businesswire
Personalization, more importantly, can help with conversion rates as well. In fact, a Monetate report revealed that when customers were targeted with three personalized pages, their conversion rates doubled, and when they were exposed to ten personalized pages, their conversion rates jumped up to 31.6%.
How to Implement Marketing Automation
1. Define your requirements and goals upfront
Everyone has different marketing automation goals depending on their size, organizational goals, and resource prioritization. So ask yourself the following questions to gain an idea of your requirements before implementing your automation solution:
What are the different marketing activities that are pivotal to the success of your company?
Do you have enough repetitive tasks to justify the need for an automation solution?
Will an automation solution help you introduce any additional marketing capabilities that you require?
Will investing in the automation solution realistically enhance your marketing ROI within a defined timeframe?
Additionally, try to find out if any gaps or administrative tasks exist in your martech stack that you want to automate.
2. Choose the right marketing automation solution
Once you have determined your requirements and have a prescribed budget in mind, you need to choose the right marketing automation solution to implement. As is the case with all industries out there, the marketing automation sector is also getting saturated by the day with a host of solutions on the block. In order to sift through vendors effectively and find out the most efficient solution for you, consider the following factors:
Ease of use: Usability is the most important determinant. Look for software that you have an intuitive understanding of so that you don't spend too much of your precious time training how to use the product.
Features: Well, this is what you are paying your money for, so ensure that the solution you choose meets your requirements in addition to basic features, such as lead scoring, visitor tracking, etc.
Integrations: Most marketing automation solutions integrate with third-party apps to allow greater ease of use, versatility, and compatibility. List out the integrations and see if they are supported by your shortlisted options or not before buying.
Pricing: The pricing of different marketing automation solutions can vary significantly. So make sure to check for compulsory upfront costs and 'hidden' fees, if any, to be sure that you have accounted for all the costs involved.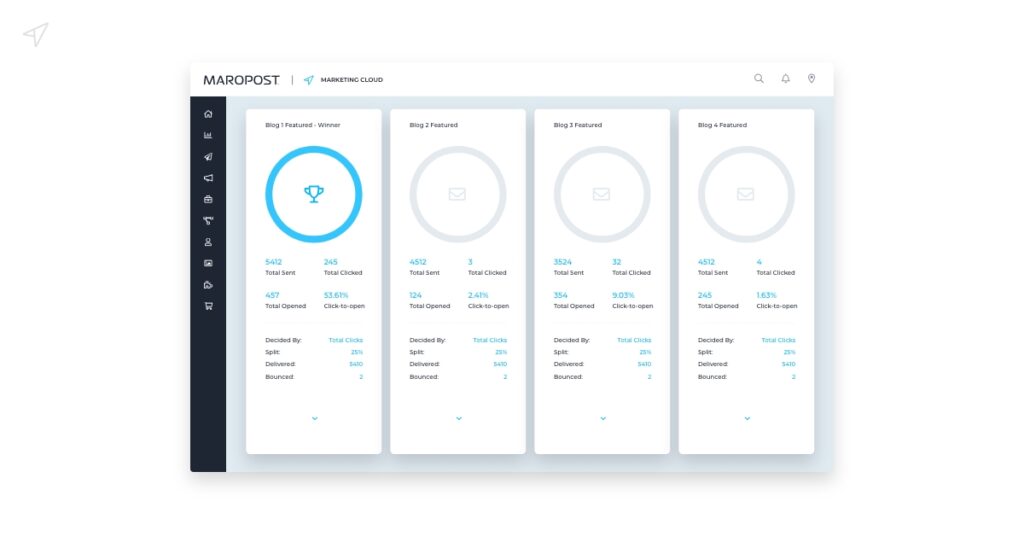 3. Check your internal tech stack to review your capabilities
Your internal marketing tech stack will most probably be built of at least five to eight features, such as content management, social media management, email marketing, lead management, CRM, sales automation, and analytics. It is important that you review these capabilities beforehand so that you don't mistakenly stack up more tools than necessary to tackle any of these features at a time.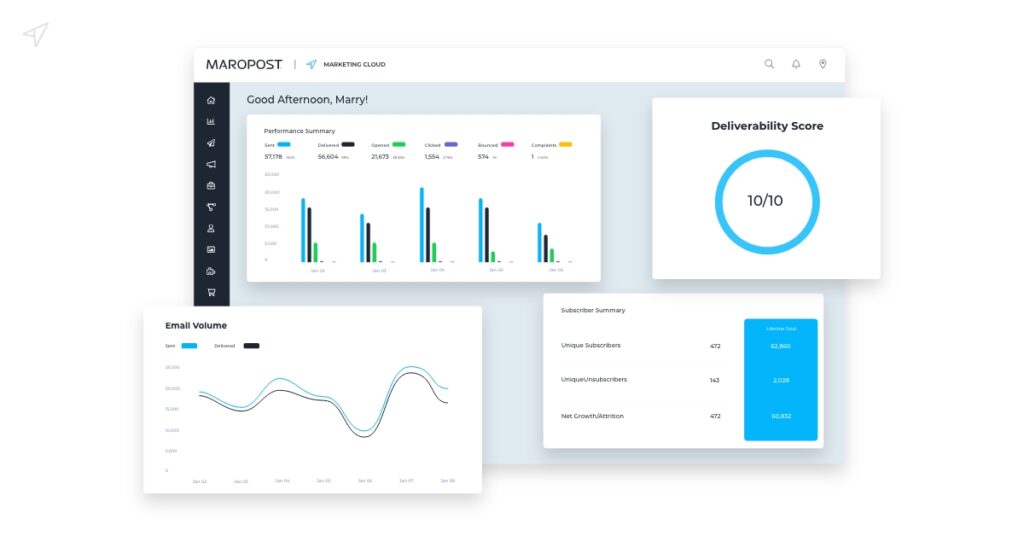 What's more, this can also help you determine the right automation solution since most of these features could be found within one or two tools. A full suite of integrated software will offer the most effective way to manage these activities efficiently.
4. Have a thoroughly detailed and proven framework in place
If you really want your marketing automation implementation to succeed, it is essential to have an accompanying strategy in place that outlines processes describing:
How the automation software will integrate with other systems
How to segment visitors based on their search history and preferences
How to design landing pages/email templates to match your brand voice
Electing admins, adding users, and setting up rules for governance
Integrating contact/lead-gen/subscription forms, contacts, unsubscribe list from current platform
These and other processes unique to your operations should dictate the terms of use of your automation platform. Skill development and training of your team members, along with establishing feedback mechanisms for vendor support and assists during the launch phase, are critical. Start simple and ensure that you also take the help of your marketing automation implementation partner to assist you in your planning.
Conclusion
Marketing automation can enable you with a powerful platform for managing your marketing strategy, but choosing the right approach is critical for success. While not comprehensive, these pointers can help you decide how to approach implementing a marketing automation solution for your business to make the best out of it.
Need to chat about your mobile marketing strategy?
More than 10,000 marketers use Maropost to engage with their prospects and customers through emails, SMS, social media and more. We're here to help you grow your business!
Chat Now