"Automated emails have no personality and human touch. Our customers won't respond to them," – many marketers think and say daily. And they go on crafting individual emails, personalizing them with "Hi [first name]" and waiting for the magic to happen while burning themselves out. Sounds familiar?

Others contradict and continue blasting out ineffective emails to their one big email list. Neither of these strategies are good for your email subscribers or for your business. So which strategy is right?
The answer to personalized automated emails is segmentation. On average, segmented campaigns see 14.37% more opens and 64.78% more clicks compared to non-segmented campaigns. Moreover, 50% of marketers target fewer than 10 segments. That's a great opportunity right there for you to stick out and delight your customers.
What is email segmentation?
If you don't segment your email list, you likely have just one huge list.
The segmentation in email marketing is the grouping of contacts based on certain conditions. Every contact in your list is different and most likely will respond to different kinds of marketing and type of emails. You'll want to create your segments based on various criteria, for example, geographic location, interests, email engagement, and purchase history.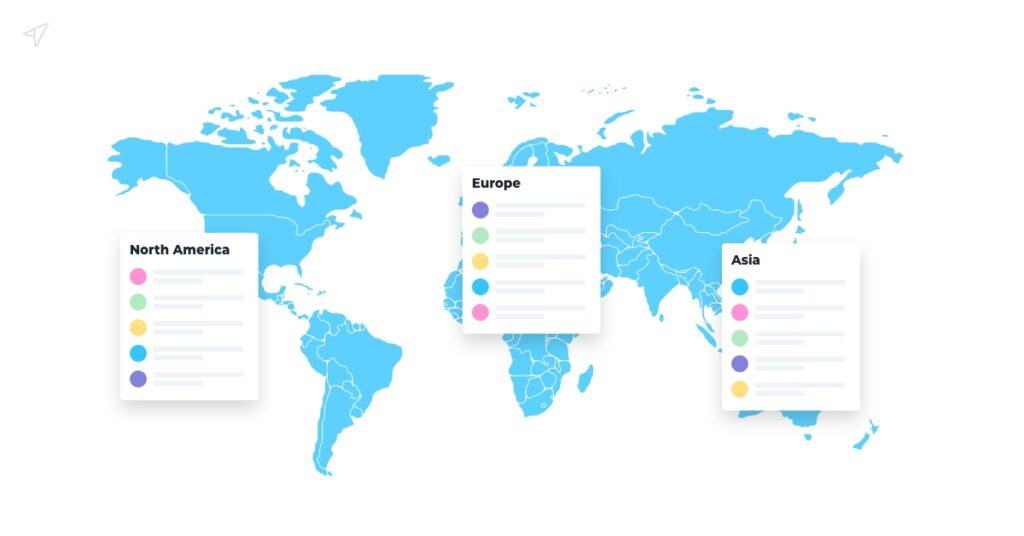 The idea behind email segmentation is to enable you to send personalized content (such as a targeted email) so that it's more relevant and engaging to each of your contacts. The use of email segmentation boosts the open and click-through rates contributing to the overall success of your campaigns.
While quite alluring as a concept, email segmentation can actually be a tricky task. So they opened your emails – now what? How do you lead them to a shopping cart? To make it work for you, you'll need a certain set of functionalities to create, manage, and use segments making it easy for you to implement email segmentation.
Why segment?
Have you ever received an email that promoted a product you already bought? Or a software update notification for an app you haven't purchased? Those are wasted marketing dollars and effort, and it's frustrating for a customer like you. Maybe you even unsubscribed at that point – you don't need that irrelevant buzz, do you?
Let's make matters worse. People get targeted by baby products after miscarriages. Or that famous Target incident when their data figured out that a teen girl was pregnant before she and her father did.
So stop being irrelevant. Analyze your customer data, invest in proper content marketing and make sure that, every time someone takes their time to send an email, it's intentional.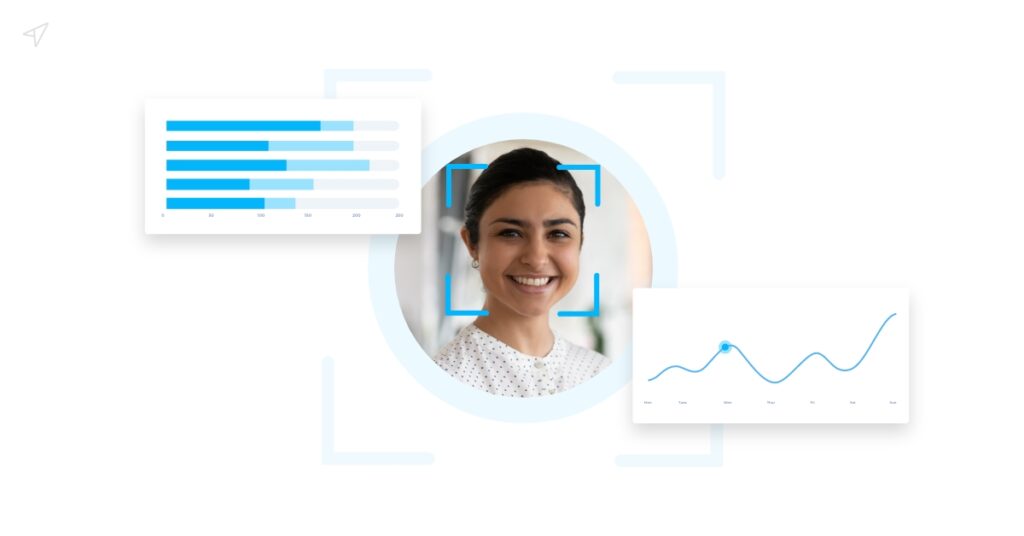 If you continue down the path of mass emails to a large list based on nothing, you'll also get penalized by ISPs. They evaluate how well your communications are received (if they're opened, clicked, or deleted right away), and penalize you if a large percentage of your recipients are unengaged. Your emails will eventually end up in spam, your reputation amongst ESPs will decline, and, once again, your customers will leave.
Here's how to win the email game: create personalized one-to-one content marketing pieces relying on machine learning. To do that, you'll need to holistically understand each customers' path to purchase: from the very first communication to eventual sale.
How do segments work?
The criteria based on which the contacts will be fetched is called a segment rule. You can create segments with a single rule or multiple rules. A rule can be a combination of one or more criteria.
Examples of segments:
Opened (today, anytime, in past X days, etc.)
In list (contacts from a particular list)
Random (certain number of random contacts)
Contact information (certain domain, city, etc.)
Did not open
Clicked
Subscribed
Order status (processed, refunded, delivered, etc.).
How can email segmentation help my marketing strategy?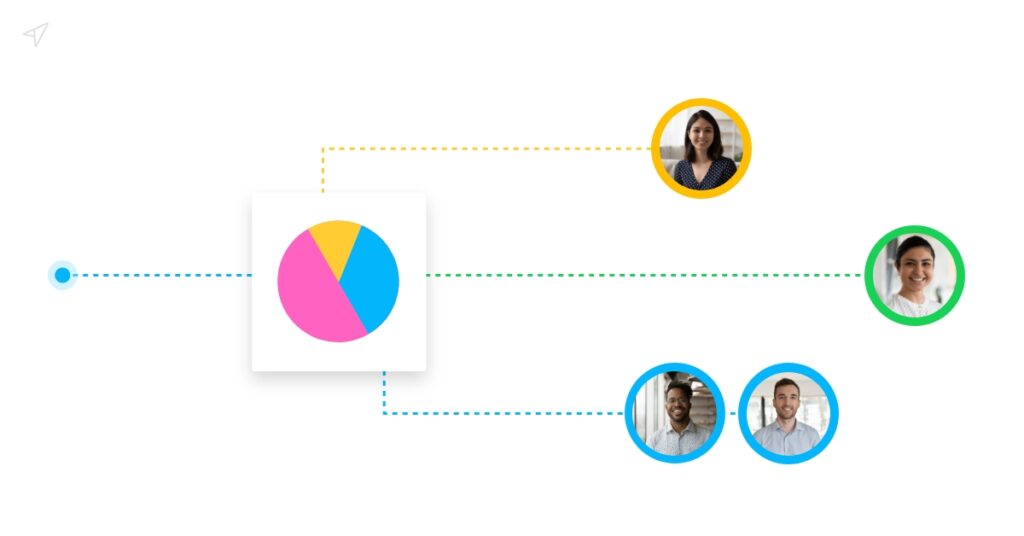 Using behavioral data (like activity or lack thereof) will help you compete on a whole different level. The truth is, no matter what size your business is, you can personalize your communications just like Netflix and Amazon do. You don't need to invest millions or outsource this all together. You just need to get very clear on what you'd like to communicate and let the AI do the rest for you.
Pay attention to which lead magnets are actually working and which blog posts are leading to real Conversions.
In summary, here's the evolution of email segmentation and personalization according to CXL.
Send emails to the right people.
Send emails to the right people at the right time.
Send emails to the right people at the right time for the right reason.
Send the right emails to the right people at the right time for the right reason.
The key here is this: customers who just subscribed will respond very differently to your messages in comparison to your repeat customer base. You can't possibly expect your target market of 24-50-year-old IT managers across the US for example to all be the same person, right? So analyze things like social media to understand them better. That will help you craft truly personalized messages for them, not just personalized subject lines.
How do I segment?
To give you a few ideas and help you get started, we've compiled a few common use cases for your email marketing segmentation.
Target campaigns – targeting a specific group of contacts
Suppress contacts from campaign – you could use this to help in a re-engagement campaign, by suppressing your more active contacts instead of focusing on inactive users
Dynamic content – for example, contacts in different regions will see different promotion details
Trigger journeys – if the contact is pulled into a certain segment, you can use this to trigger a journey
Filters within journeys for example, contacts who purchased your product or service get a thank you email ending the journey, whereas contacts who didn't make a purchase continue to get promotional emails from the journey
IOS Update
IOS has recently changed its data privacy protection policy. This change will make it impossible for email senders to know what emails have been opened and which have not, as every email sent will appear as "opened", even if the recipient didn't read the email at all. Furthermore, the IP address associated with any email open will likely be Apple's proxy server location, not the email recipient's.
Because of this, you will need to modify the engagement segments to be based on clicks rather than opens. We suggest starting to bring in your conversion data (such as product & revenue tracking) into your email platform to further base the segments on the products purchased and other actions.
We hope that, after reading this, you see how worthwhile email segmentation is. After all, each email address should be treated as a separate unique person. Each time your team sends an email, it's an opportunity to convert or lose a customer.
Need to chat about your mobile marketing strategy?
More than 10,000 marketers use Maropost to engage with their prospects and customers through emails, SMS, social media and more. We're here to help you grow your business!
Chat Now