Ecommerce and digital marketing are two fast-paced industries with a lot of ongoing changes. What is popular now might be in-existent a month from now.
Ecommerce store owners must therefore, be flexible to adopt the changes as they come and more importantly anticipate them to stay ahead of competitors. However, if you're just getting started or you don't know what digital marketing is and more specifically, how it relates to Ecommerce… we've got you covered!
If you read this post to end, not only will you get to know what ecommerce digital marketing is, you will also know: why it is important, channels and tools you must adopt for success and tactics that can supercharge your ecommerce marketing game right now and boost your revenue.
101 – Digital Marketing for Ecommerce
What is Ecommerce Digital Marketing?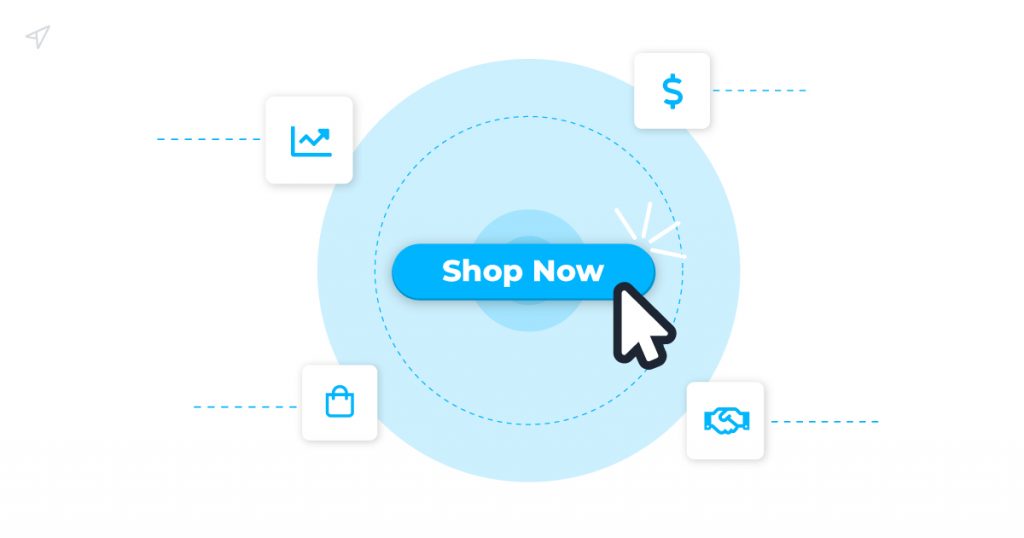 Ecommerce digital marketing is simply the practice of driving internet users (prospects) to an online store and converting them into buyers. And there are countless ways to achieve this.
A well-planned ecommerce digital marketing is not meant to bring everyone to your store, rather it's meant to attract only those who are likely to be interested in what you sell (target audience), and take them through a "journey" (sales funnel) that in the end makes them give you their money in exchange for your product(sales).
Why is it important?
Many people think what it takes to succeed in ecommerce is to have good unique products, and the sales will come pouring in. You will hear them say things like "Once you build it, they will come"; sorry to disappoint you but nothing could be further from the truth.
Whereas, having good product(s) is important, people cannot buy it if they don't know about it, hence the need for marketing. It's like winking at someone in the dark, no one but you know what you're doing. And since ecommerce is selling online, it only makes sense also to market online because the prospects already online are more likely to buy from you.
And with the exploding growth in the number of internet users, you can easily reach millions of users around the world who fit your customer persona.
In other words, digital marketing increases your reach and also ensures your marketing messages are seen by the right(predefined) audience unlike traditional marketing thus, reducing your marketing expense.
What's more? With the recent application of technologies like Artificial intelligence and machine learning in digital marketing, you can offer personalized experiences to each of your customer throughout the buying journey.
Ecommerce Marketing Channels you must know
There exist quite a number of marketing channels and new channels keeps popping up every day. This is because big network giants like Facebook, Google are constantly innovating ways for advertisers to reach their prospects and/or customers.
By the way, ads revenue accounts for than 85% of Google's total revenue, so you can understand their motivation.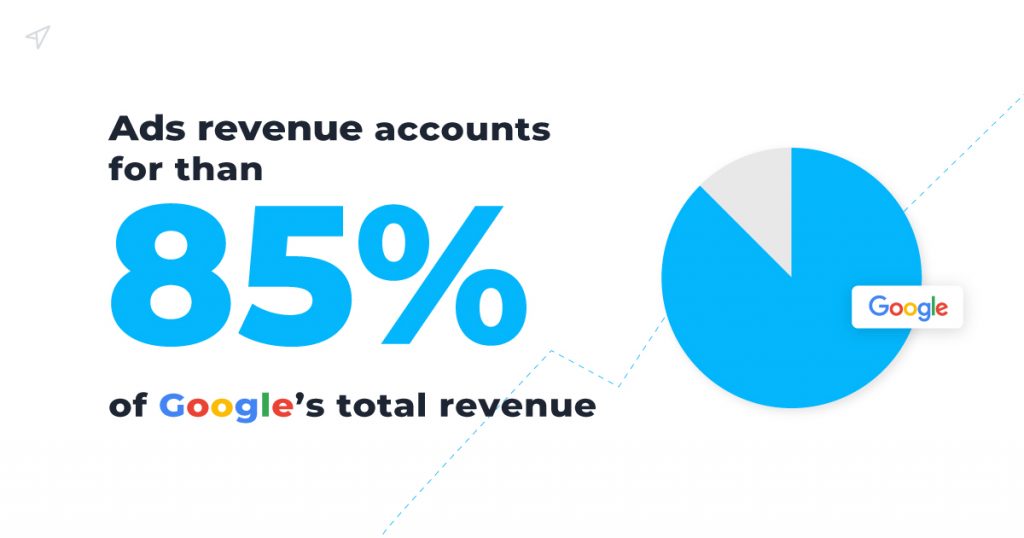 But so, you don't get bogged down by the numerous channels we have out there, we have selected these for you to get started with:
Search Engine Optimization (SEO)
SEO offers you the highest return on investment of all the ecommerce digital marketing channels yet, it is often overlooked by many. If your ecommerce store ranks on search engines, you will make sales from the highly converting traffic you will get as a result. And this traffic is at no expense of yours.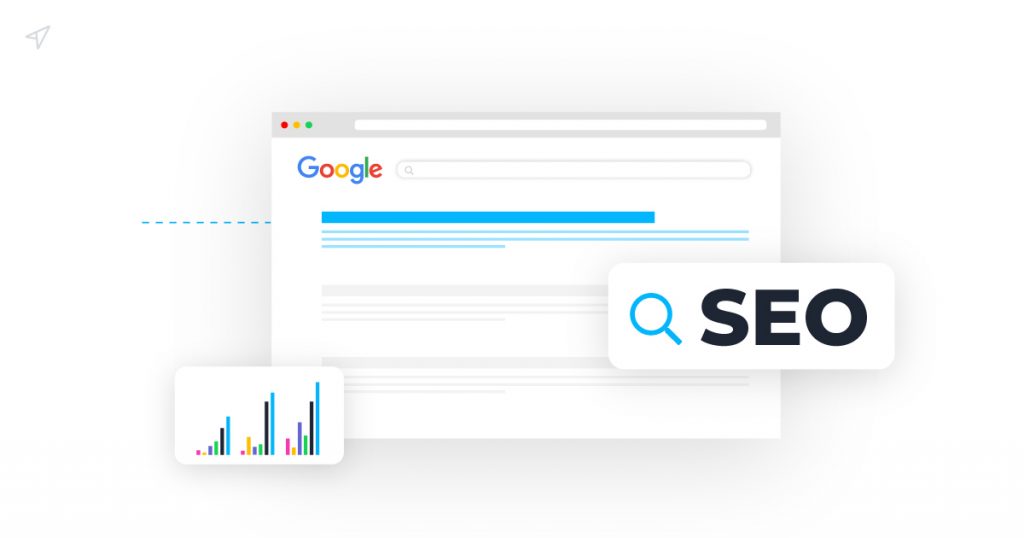 Search Engine Marketing (SEM)
It takes time for ecommerce websites (in fact any website) to rank on search engines but all hope is not lost. You can pay search engine networks to make your ecommerce site appear in their advertising section. This channel is also referred to as pay-per-click advertising.
Content Marketing
One of the ways to give value to customers and position yourself as an authority in your niche is to create high quality content that helps them. Whether it's a simple "how to" guide, blog post, explainer video or infographics, content marketing is a sure-fire way to stay on top of their mind if it addresses their pain-points in an engaging way.
Email Marketing
Contrary to what most people will want you to believe, email marketing is not dead. It is a cost-effective tool to follow-up on leads and keep your customers engaged with your brand.
With the right email automation platform, you can use scheduled emails to announce new products, share promo codes and discounts while with triggered emails you can send personalized messages based on customer behaviours like abandoned cart email.
If you're not getting results from your email marketing campaigns, look at how we're doing things differently here.
Social Media Marketing
More than 90% of mobile internet users are on social media thus, making it an invaluable ecommerce digital channel to online store owners. You, however, do not have to be on all social media networks to be successful, you only need to be where your target audience and pitch your tent there. And with a good strategy, you can drive both free and paid traffic to your website.
3 Tactics that can Instantly Supercharge your Ecommerce Marketing
Improve Buyer Experience
As the ecommerce space gets more and more competitive, one of the ways to stand out is to exceed the expectations of your site visitors and customers. Make it fun to shop on your site. Respond to their inquiries on time. Ensure the checkout process is seamless and intuitive. Ask for their feedback and act on it.
All these may seem obvious but time and time again we've seen many ecommerce store owners focus on the latest tech (which isn't bad by the way) but completely overlook the basics. So, don't make the same mistake.
Retargeting
You've probably experienced this yourself when you checked out a product on a website but didn't buy the product. Afterwards, you see ads for the same product on almost every website you visit. Well, that's retargeting.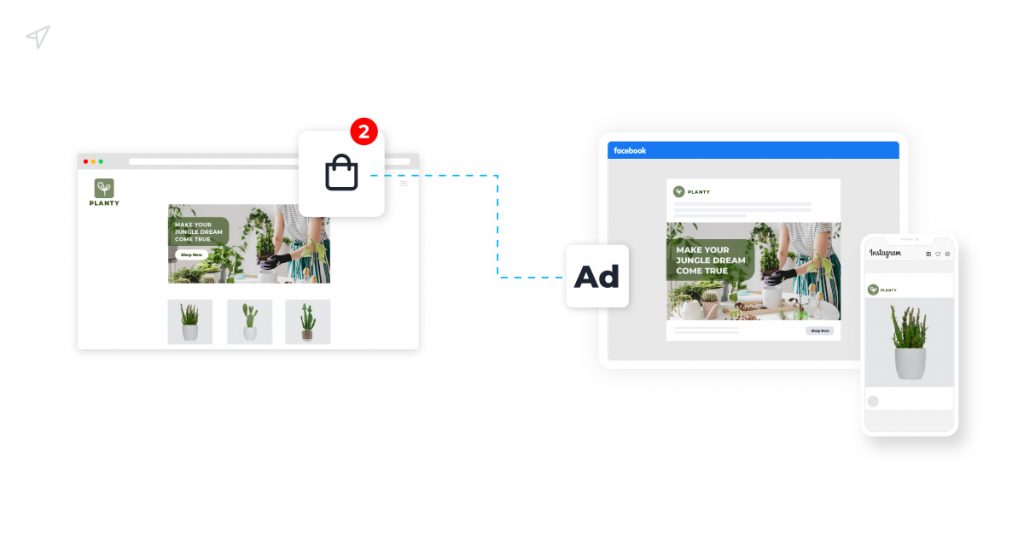 It's simply sending targeted ads at internet users who have interacted with your ecommerce brand in the past. This interaction is however not limited to website visits. It may also include email subscription, social media engagement, abandoned cart etc.
Test! Test!! Test!!!
A mistake many make especially after making some sales is to think they've got things figured out. However, sometimes a little tweak like: a change in button placement, change of colors etc. can cause a remarkable difference in revenue. Hence, the need to test different ecommerce site elements from time to time.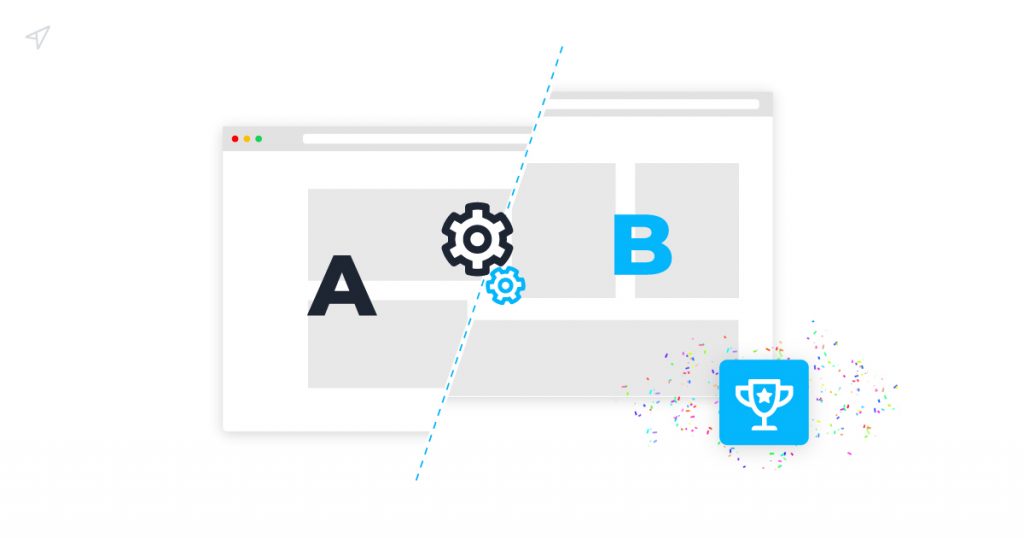 You might even want to create personalized landing pages for different segments of your target audience to find out what works best.
Conclusion
In summary, understand that the role of ecommerce digital marketing in your business success is to help you locate customers in the right place and time with the right offer.
Unfortunately, without a well-planned strategy, your chance of success is really small because the competition is fierce and the technologies can be intimidating and time-consuming.
However, you can give yourself an edge over your competitors by letting experienced hands take over your ecommerce marketing.
Need to chat about your marketing strategy?
More than 10,000 marketers use Maropost to engage with their prospects and customers through emails, SMS, social media and more. We're here to help you growing your business!
Chat Now