Join the 10,000+ marketers using the Maropost platform:
Turn Prospects into Customers with Maropost's Digital Marketing Platform
Achieve greater audience engagement, customer acquisition and sales growth through our marketing and email automation. Maropost provides advanced reporting, powerful segmentation, email automation and more.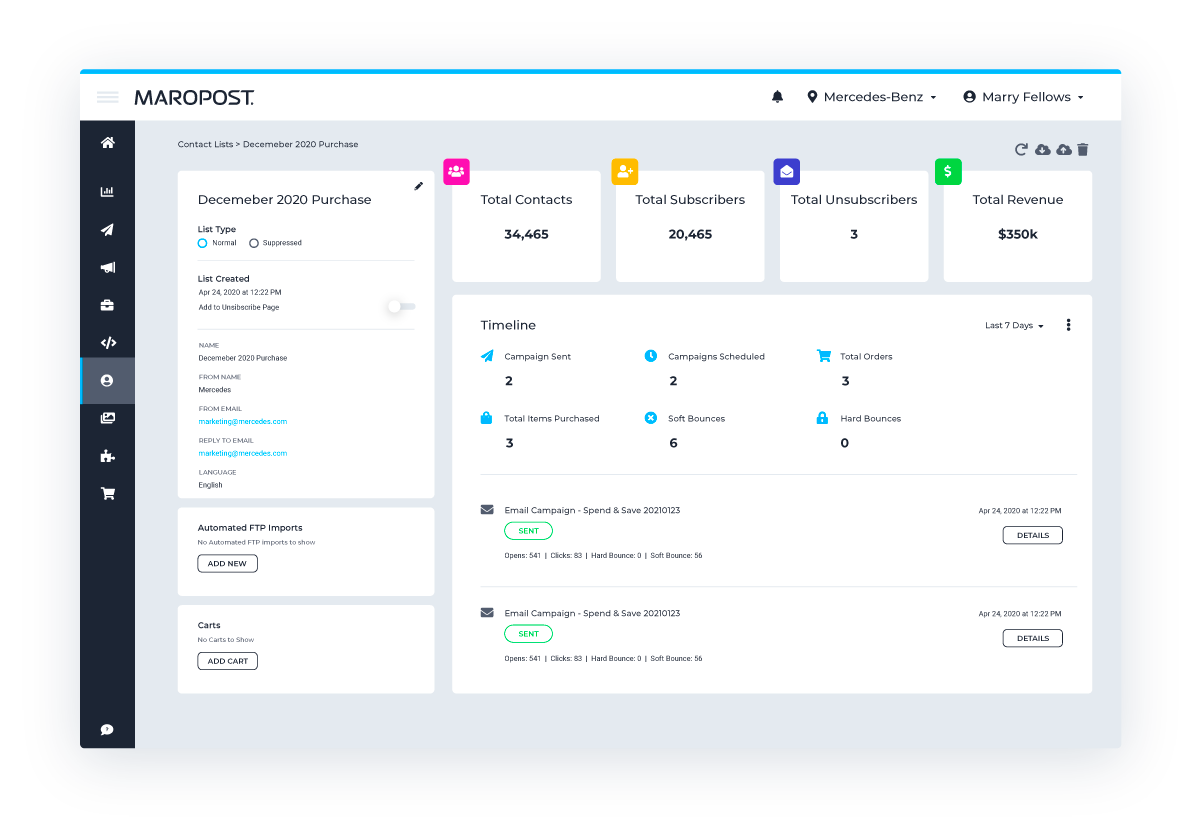 Acquire.
Drag & Drop Forms
Custom Landing Pages
Social Media Scheduling
Social Media Campaigns
Web Tracking
Engage.
Marketing Emails
SMS & Push Notifications
A/B Multivariate Testing
Acquisition Automation
Abandoned Cart
Convert.
Transactional Emails
SMS & Push Notifications
Social Media Calendar
Journey Automation
A/B Multivariate Reporting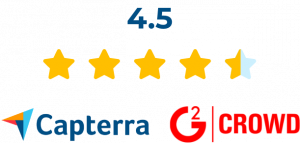 Maropost takes it to another level that we couldn't on our own, because we don't know email the way that Maropost does.

JASON HIRSCHHORN
CEO and Chief Curator at REDEF Group, Inc.
Email Marketing Automation
Maropost email marketing automation platform converts your prospects into clients through the delivery of targeted messages to the right contacts at the right time. Maropost provides industry-leading inbox deliverability, advance reporting, sophisticated segmentation, list management, template management, A/B testing and email automations.
Email Marketing
Journey Builder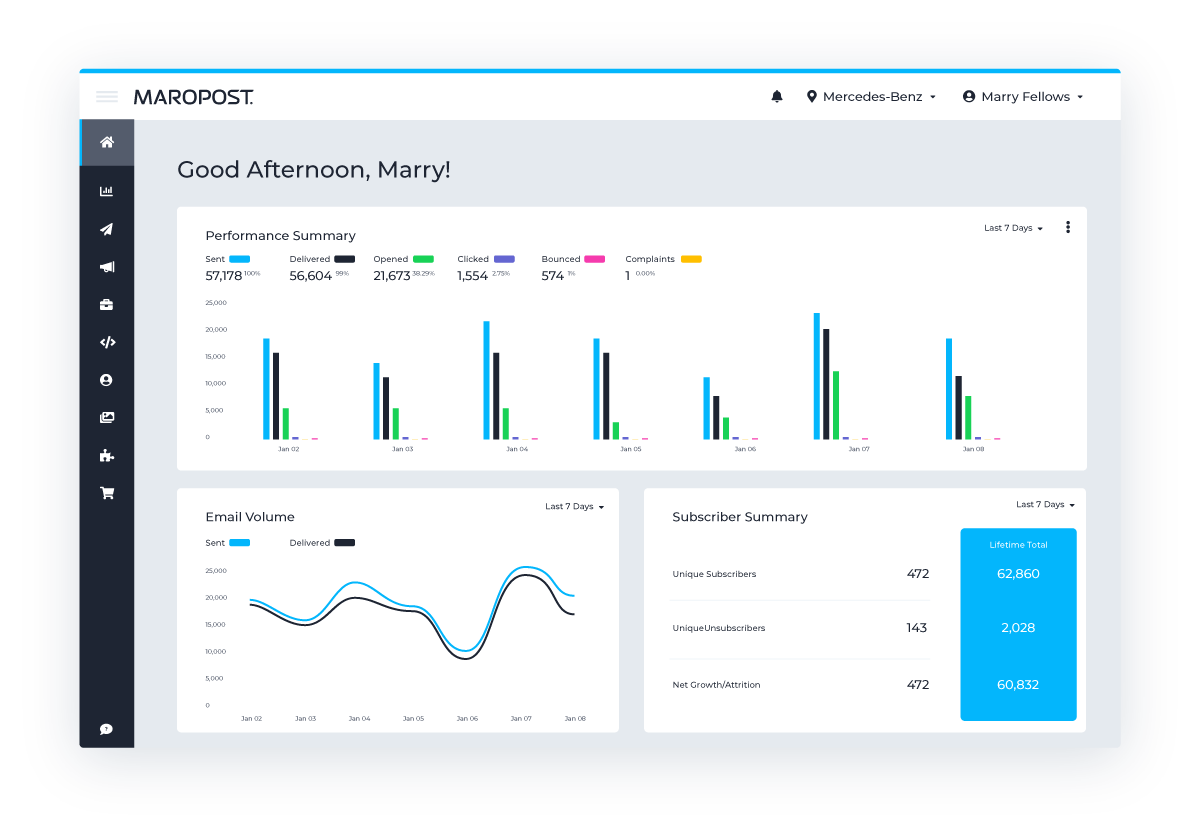 Mobile Marketing &
Multi-channel Marketing
Simplify Mobile Marketing! With Maropost you can segment and send messages based on customer data, website actions, or mobile application engagement. You can set in-app events to trigger push notifications and in-app messages that will deliver personalized alerts, deals, and discounts.
Mobile Marketing
Achieve Top Email Deliverability
Our Deliverability Score, Spam Checker, and other sophisticated deliverability tools help improve your inbox rates before you push send and provide you with detailed reporting tools that simplify inbox monitoring.
Email Marketing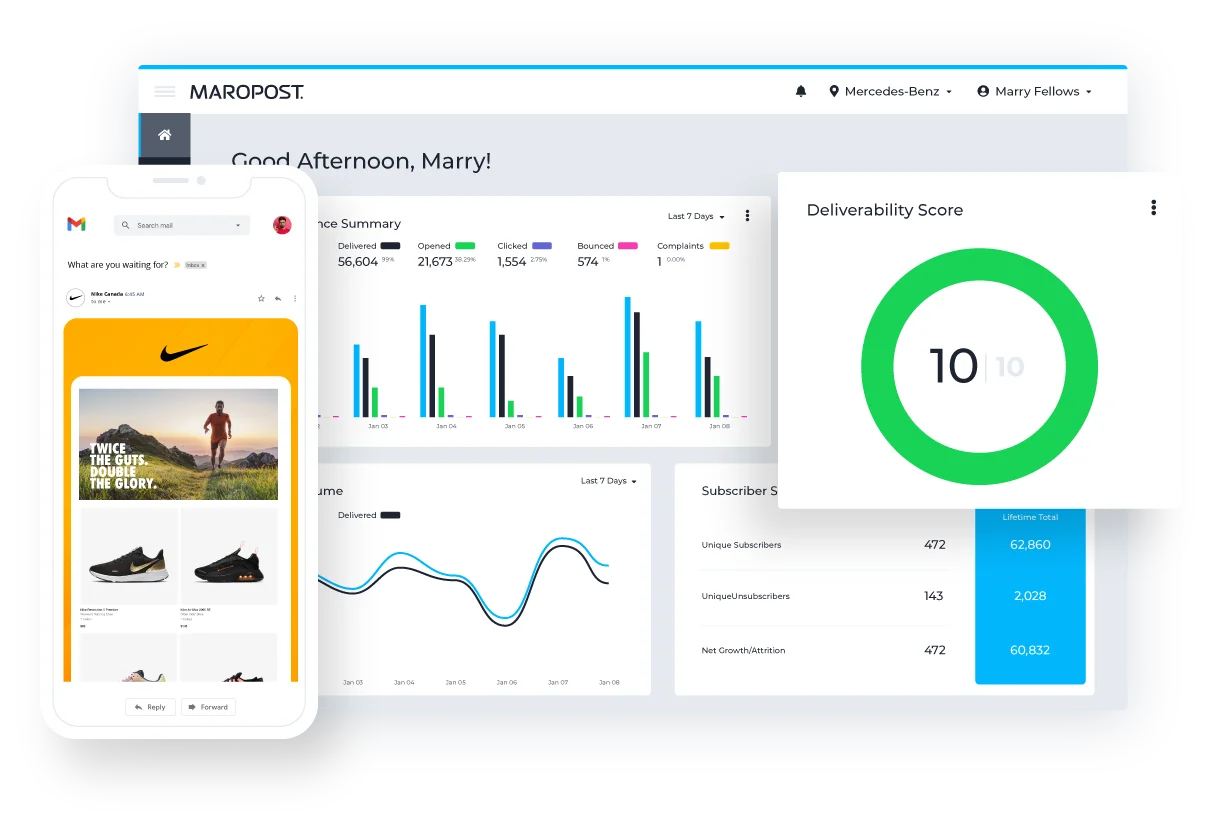 Get Started Today
Learn how Maropost drives revenue, improves customer relationships, and powers efficiency for your business—all in one easy-to-use platform
Get Started