Maropost strengthens its leadership team by welcoming a prominent entrepreneur as a new board member.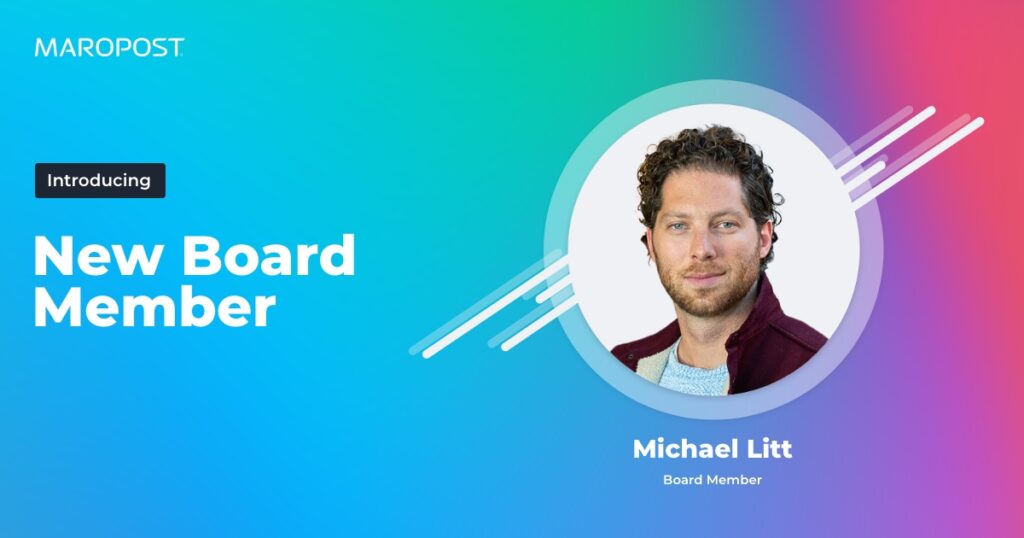 Toronto, Canada (PRUnderground) August 16th, 2021 – Maropost, leader in the multi-channel and ecommerce automation space, appoints a new board member today – Michael Litt, CEO of Vidyard. Being a serial entrepreneur and a passionate leader, Michael will bring a new vision and innovative ideas to Maropost.
Michael Litt co-founded and scaled Vidyard – the leading video marketing platform that helps businesses expand their use of video content and turn viewers into customers. Thought leader, surfer, and serial entrepreneur, Michael is passionate about content marketing and changing the way we engage, market, and sell with video. He has recently been recognized as Ernst and Young's Entrepreneur of the Year and Marketing Magazine's Top 30 Under 30.
Michael's experience building a startup in Canada from the ground up is similar to the story of Maropost. Combining these similar experiences will lead to even faster growth for Maropost.
"I'm excited to join Maropost as a board member. Seeing Maropost grow so much, evolve its products and release new ones to respond to market needs is inspiring. I see a bright future for the industry. I'm looking forward to contributing to it's evolution, and supporting Maropost in its mission," – Michael Litt.
Maropost is growing in every avenue – releasing an ecommerce platform, introducing a transactional email software, and expanding its team. Together with Michael, Maropost plans to create even more solutions for marketing automation and beyond.
"We're very pleased to welcome Michael to our board. With his experience, business acumen and passion for building startups, we'll accomplish even more and will deliver better and greater products to satisfy every business need," – Ross Andrew Paquette, CEO and founder of Maropost.
Need to chat about your mobile marketing strategy?
More than 10,000 marketers use Maropost to engage with their prospects and customers through emails, SMS, social media and more. We're here to help you grow your business!
Chat Now