Commerce and marketing go hand in hand. It's only natural to marry them together. That's why Maropost, loved for its marketing automation platform, is adding a brand new product to its offerings – Maropost Commerce Cloud.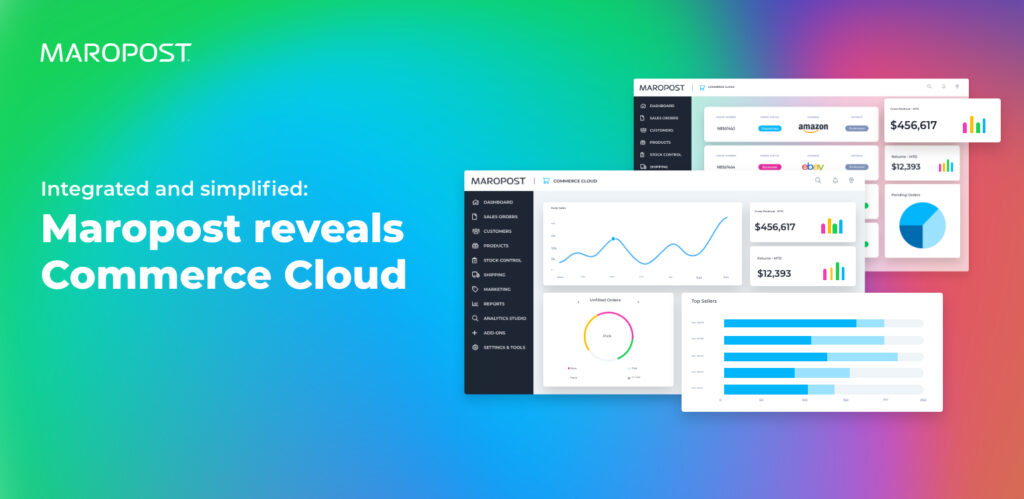 Toronto, Canada (PRUnderground) July 6th, 2021 – Maropost, founded in 2011, is one of the most advanced marketing automation platforms for B2C, used by top brands like Mercedes-Benz, Pelican, the New York Post, Luxottica, Haymarket Media, and Shop.com.
With 10 years of experience in marketing automation, Maropost is now launching Commerce Cloud to disrupt the way businesses sell online by bringing the ecommerce world to the next level.
"This is a great milestone for Maropost, as we finally release our Commerce Cloud ecommerce platform. We've been working on it for a couple of years, and now it includes all the features that can make online business successful in a scalable and efficient way," – says Ross Andrew Paquette, CEO of Maropost.
Historically, Maropost has been focused on marketing automation with a strong emphasis on multi-channel marketing. Email and mobile marketing automation help unify, simplify and scale customer engagement across multiple platforms – email, SMS, social media, web and more. 
To take it one step further, Maropost started to build the ultimate all-in-one platform for marketing and ecommerce automation.
Today, this vision is coming to life. Maropost Commerce Cloud is an ecommerce platform that allows wholesalers and retailers to manage their complete business online – from storefront to shipping and delivery. Merchants can now scale their business, open new revenue opportunities with additional selling channels and increased operational efficiency.
Maropost is proud to offer a truly seamless experience across all channels:
"By offering Marketing Cloud and Commerce Cloud, we finally allow ecommerce companies to get the best of both worlds – top notch multi-channel marketing automation (Marketing Cloud) combined with an all-in-one ecommerce platform (Commerce Cloud)," – says Ross Andrew Paquette.
About Maropost
Maropost is on a mission to revolutionize the way Marketing and eCommerce Automation work together.
By providing companies with Marketing Cloud and Commerce Cloud, Maropost allows B2C organizations to streamline their audience engagement, customer acquisition and revenue growth. The company serves customers across multiple channels, such as email and mobile/SMS marketing automation and ecommerce, while providing unparalleled inbox deliverability, advanced reporting and industry-leading audience building and customer journeys.
Founded in 2011 by Ross Andrew Paquette, Maropost has been featured in Deloitte's Technology Fast 500 list multiple years in a row and recognized over the years as the best way to simplify marketing automation, by also adding advanced ecommerce functionalities.
Need to chat about your mobile marketing strategy?
More than 10,000 marketers use Maropost to engage with their prospects and customers through emails, SMS, social media and more. We're here to help you grow your business!
Chat Now