Ecommerce sales have grown rapidly over the past ten years. As the latest projections show, things have picked up. So much that ecommerce revenue is projected to reach $5.4 trillion in 2022.
Online shopping is one of the most popular activities in the world and should be accepted immediately. It's important not to try to do it like everyone else. Instead of sticking 100% to the basics of analytics, search engine optimization, email automation, A / B testing and pay-per-click advertising, you need to do more.
To attract new customers, gamification should be the focus of your efforts. As statistics show, ecommerce is unstoppable. Remarkably, many people are destined to fail in implementation when trying to distinguish themselves along these three verticals: price, customer service, and an interactive experience.
Although these methods have been tried and tested, it is always important to provide ways to build roads for others to use. To do this successfully, gaming is something that you need to have beyond your interests. It helps you increase brand engagement, create lasting memories with customers and promote your brand in the market.
Not sure where to start? Let's start with some background information?
What is Gamification?
Gamification refers to the process of encouraging people to take an action by creating a sense of reward and success.
At first glance, you would think that having a game randomly pop up while customers are checking out your ecommerce platform is a good idea. However, this is actually distracting and not how gamification is supposed to work. When you zero in, you realize that other than ecommerce, gamification also has multiple applications in business, training, learning, and personal development.
Core Elements of Ecommerce Gamification
Games are entertaining because they tend to inspire customers to work hard and get a reward. If you want to motivate people to follow through on a particular activity, it's good to think about infusing some game-inspired activities.
While implementing gamification, you also need to ensure that both the technical and emotional aspects of gamification are well-thought-out. When everything is in sync, these four fundamental elements can help.
Goals – before you decide to introduce gamification into your ecommerce business, it's important to have an outline of your objectives. What do you want to focus on? Do you want to decrease shopping cart abandonment? Or do you want more app downloads? Can you simplify the buying process? Ultimately, it's up to you to decide what your drives are. Once that's all sorted, you can proceed to curate a fun experience that's not only meaningful, but also inspires them to take some action.
Rules – These are important because they serve as guidelines that assist customers in achieving their goals. The idea here is to provide sufficient motivation for players to resolve an issue to accomplish specific milestones.
Feedback – having a feedback system in place can help players identify how close they are to meeting their objectives. Ideal feedback systems have progression bars, badges, points, leaderboards, and levels.
Voluntary Participation – this is a key element as it ensures zero coercion for players to participate. Instead, participation needs to be out of their own volition and because the prize on offer appeals to their interests.
Major Challenges Facing Ecommerce
While it's true that ecommerce is a thriving industry, it's not without its faults. Here are some of the major challenges you're likely to face in your ecommerce journey.
Abandoned Carts
Cart abandonment is quite popular in the ecommerce world. While customers will happily want to check out what your online store offers and even proceed to add items to the cart, it's no guarantee that they will buy.
Often, customers tend to complete the checkout process when the products in their cart are heavily discounted or if they can take advantage of a couple of perks like free shipping.
Customer Loyalty
As creatures of habit, customers tend to avoid deviating from established patterns. Because of that, sometimes customer loyalty arises simply because your existing clientele is unwilling to check out another store. 
Knowing this, brands tend to offer multiple incentives like freebies and hosting grand opening parties, all in an effort to break the repetitive habit. In reality, it costs five times more to acquire a new customer than to retain an existing one. That's why it's important to ensure that you don't just think of customer acquisition and forget that loyal customers are what keeps everything in place.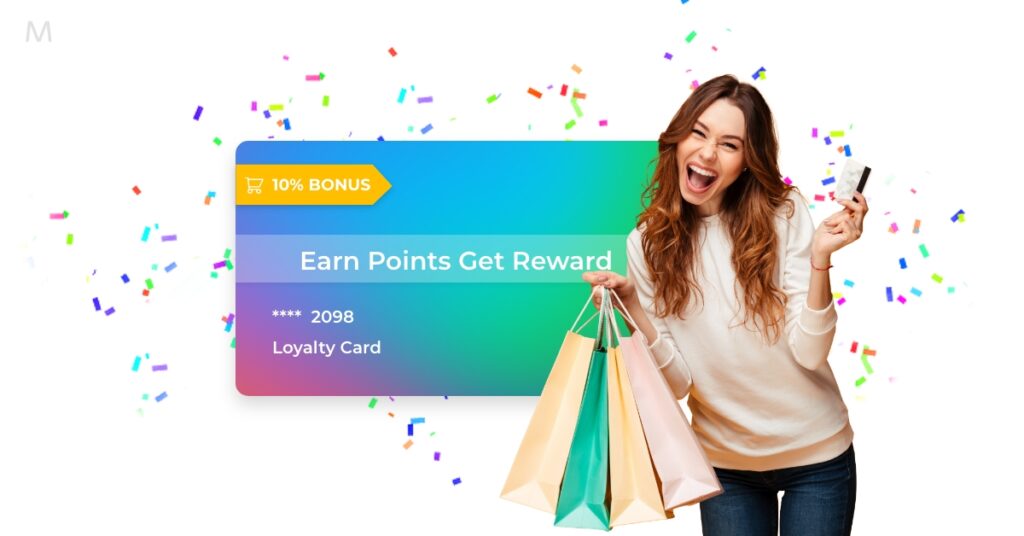 All's not lost, though. While you may not offer the same face-to-face interaction that brick and mortar stores do, you can still create a memorable customer experience. The trick here is to deliver a world-class unboxing experience. This way, you'll be able to make them happy with every delivery. When you do this repeatedly, the odds are that they will keep coming back to you.
How Gamification Can Be Used to Boost Ecommerce Sales
1. Create an Engaging User Experience
Having an engaging user experience that keeps customers coming back will help you make your gamification efforts worthwhile. To achieve this, the value of the experience should be tweaked to favor the customer more than your company.
Tempting as it may be, avoid fixing the game on driving sales and tailor the overall experience to be easy to play with clear-cut rules and an appealing reward system.
2. Good Incentives
For your gamification efforts to be successful, you need to offer a good incentive. This doesn't mean it should be worth a million dollars. And rather, it should be about providing something of value to your customers.
The good thing is that you have complete control over what it will be. To ensure that customer engagement is always high, you want as many people as possible to qualify for the award. This is because it encourages participation because more people can envision the reward.
3. Collect Basic Information
While digital marketing experts argue that a successful campaign needs as much information as possible, this doesn't apply to gamification. This is because you don't want to bore your customers by having them fill multiple forms just so that they can enjoy a game.
It should be more than enough to collect a user's name and email before they try out the game. Trying to extend the number of details you collect can be detrimental to you as customer completion rates will likely take a nosedive.
4. Facilitate Social Sharing
Adding a social sharing button to your gamification project is a great idea – customers will be able to celebrate and share their achievements on social. To pull this off, we recommend allowing customers the power to customize canned messages when they win. In case of a loss, you can go a step further and offer a feature that will enable them to invite friends over for a second game.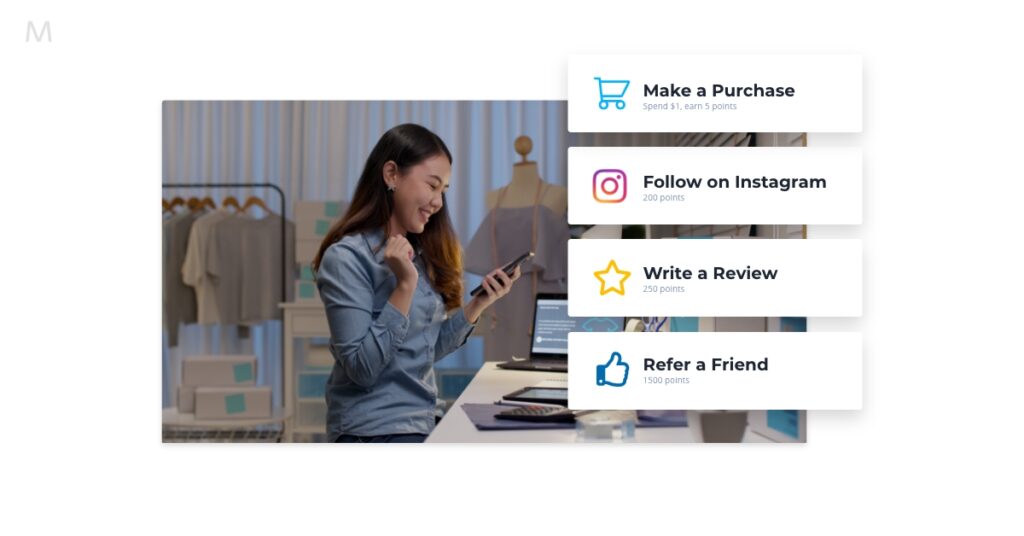 As it disrupts your gaming experience, we recommend this approach rather than requesting social shares midgame. Rather than forcing them into a decision, let them voluntarily choose what they want to do. If the game was interesting, they'd like to share.
5. Market on Multiple Platforms
If you have a game hosted on your website, you should limit the number of platforms you share. While gamification in ecommerce is somewhat different from conventional digital marketing practices, they are birds of a feather. So don't hesitate to run all your campaigns, including paid, owned, and earned media.
With owned media, you can promote the content through email, social media pages, your website, or any other platforms that you are on.
If you're looking to cater to a larger audience, your best bet is to try paid media through pay-per-click (PPC) platforms. One of our favorite PPC ads at the moment includes the Facebook ads, which show up as customers play mobile games. We like it because it gives you a brilliant opportunity to land new customers that you may not have interacted with through your digital marketing efforts.
If you're on a great promotion run, we recommend running influencer marketing campaigns through targeting segments. This tends to work out well, especially if your game appeals to websites that encourage savings and offer discounts. If this seems like something you're into, then don't hesitate to reach out to them.
6. Fun Product Recommendations
In the whole gaming spirit, you need to work on creating tailored product recommendations for your customers. Using information you have about your customers, you can get a pretty good idea of what topics will likely interest them.
If you'd rather not do this, you can always embrace personality quizzes where customers can answer questions about topics like trending movies/TV/music shows. For example, during Comic-Con season or when a big holiday is coming up, you can ask questions like, "Who would you rather be – Superman or Batman?" This approach usually works because it gets people thinking about interesting topics they are already familiar with. You can go a step further by promoting this quiz on social media. While at it, why not also incentivize the quiz so that your customers feel compelled to share with others?
7. Referrals and Loyalty
Referrals are a common gamification strategy because they offer brands a direct avenue to connect with customers. The idea is also simple enough that when a customer sends new customers to a store, they enjoy a reward as a token of appreciation. 
On the other hand, loyalty is better when you use a points-based system. You can also make it even more exciting by having your customers create custom avatars to suit their personalities.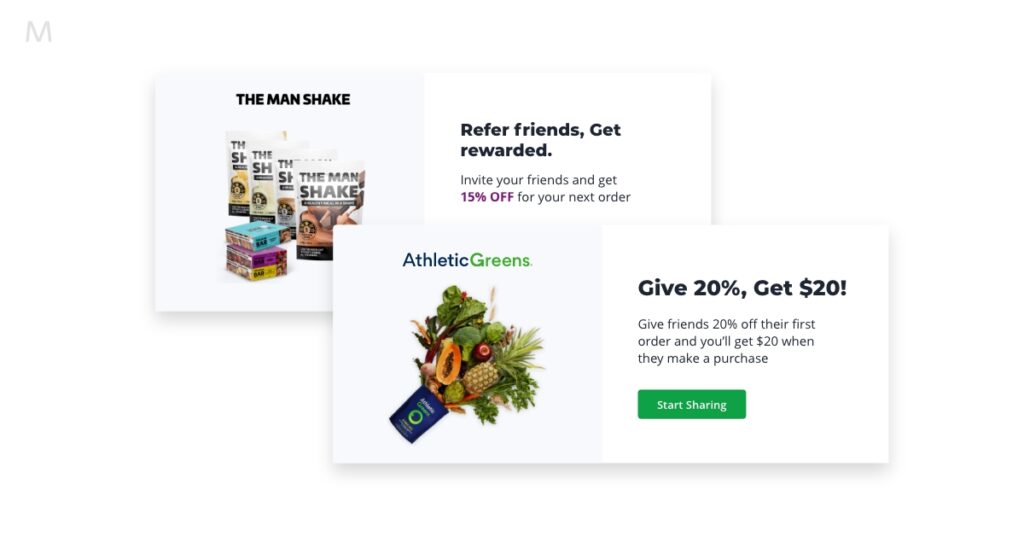 Loyalty programs tend to work adequately because they make customers feel that sense of added value. Showing you care usually works well in the long term as it adds trust to the conversation. From a customer's point of view, the fact that they can earn points whenever they spend money makes them feel like the points form part of their previous purchases.
Using Gamification to Drive Sales
The buying journey isn't always a rational process. Knowing this, you can increase your sales opportunities by developing a clearly defined roadmap complete with signposts that gradually bring customers closer to their purchase.
While this sounds like a hard task, gamification provides you with an excellent opportunity to achieve that. This is because your customers can move from one place to another without long-term sales disruptions.
The highlighted pointers can help you develop a brilliant gamification strategy that not only attracts existing customers but also helps you attract new users while also driving your ecommerce traffic and sales figures into the black.
Are you up for gaming?
Need to chat about your ecommerce marketing strategy?
More than 10,000 marketers use Maropost to engage with their prospects and customers through emails, SMS, social media and more. We're here to help you grow your business!
Chat Now