Seven out of ten customers who visit your online retail store will leave at least one item in their shopping carts and leave the store without finishing their purchase. Every online store will experience it and everyone is guilty of abandoning a shopping cart at some point.
You are probably thinking of a shopping cart you abandoned recently. There could have been a follow-up from the online store you visited, either through targeted ads or email.
It is also possible the store has not considered remarketing to you to complete the purchase, thereby leaving money on the table.
What is your online store doing about shopping cart abandonment and how much money are you leaving on the table? Is your E-commerce Marketing up to par?
Content Index:
1. What is Shopping Cart Abandonment?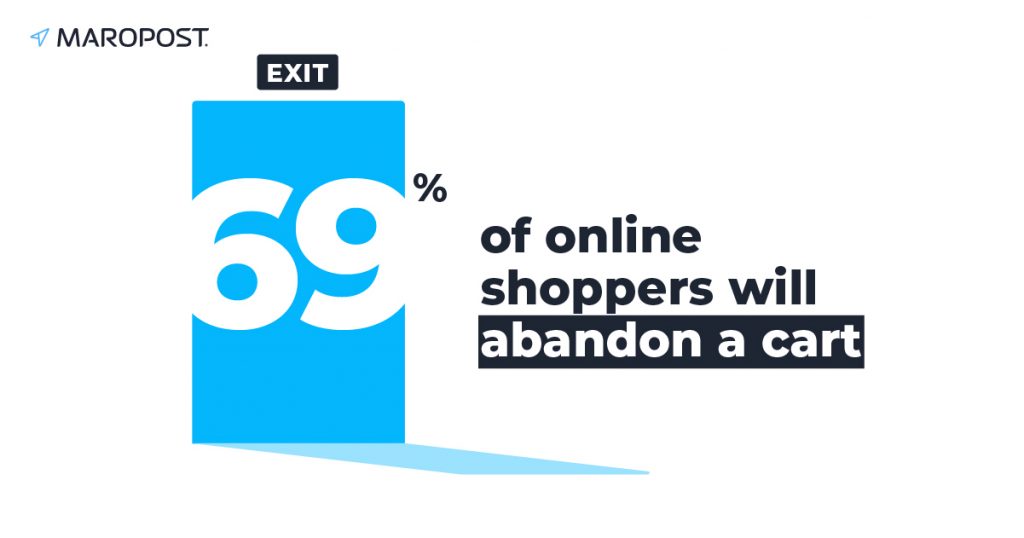 Cart abandonment in e-commerce happens when an online customer adds at least one item to their virtual cart and then leaves the site without making a purchase. An average of 69.23% of online shoppers will abandon a shopping cart on your site and leave without completing the transaction.
According to DMA (Data and Marketing Association), this equates to roughly $4.9 trillion of abandoned carts globally. That's a staggering figure when compared to physical stores. People rarely walk into a physical store without the intent of buying or just to leave items in the cart.
The advantage of online stores, however, is that it is not restricted to a location. An online shopper in another country can buy from your online store. Hence, it is very important to tackle this problem.
2. Why do Online Shoppers Abandon Their Carts?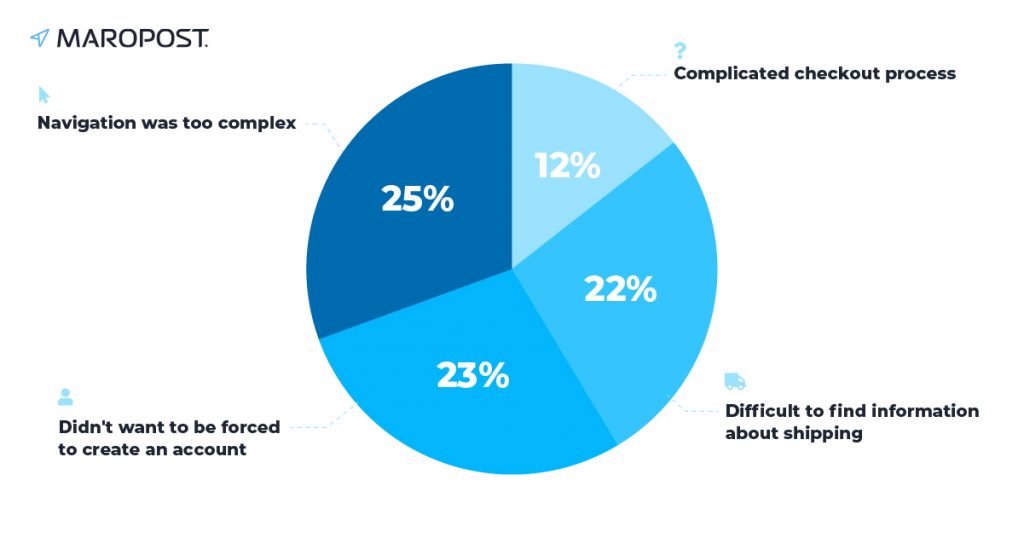 DMA (Data and Marketing Association) also pointed out that four of the eight top reasons online shoppers abandon shopping carts have to do with the ease of the customer journey.
These reasons are:
Navigation was too complex (25%)
Didn't want to be forced to create an account (23%)
Difficult to find information about shipping (22%)
Complicated checkout process (12%)
Other reasons include "window shopping" i.e. not ready to buy, comparing prices with other online and physical stores, decided to buy in a physical store instead, and high prices of items.
3. How to Reduce Shopping Cart Abandonment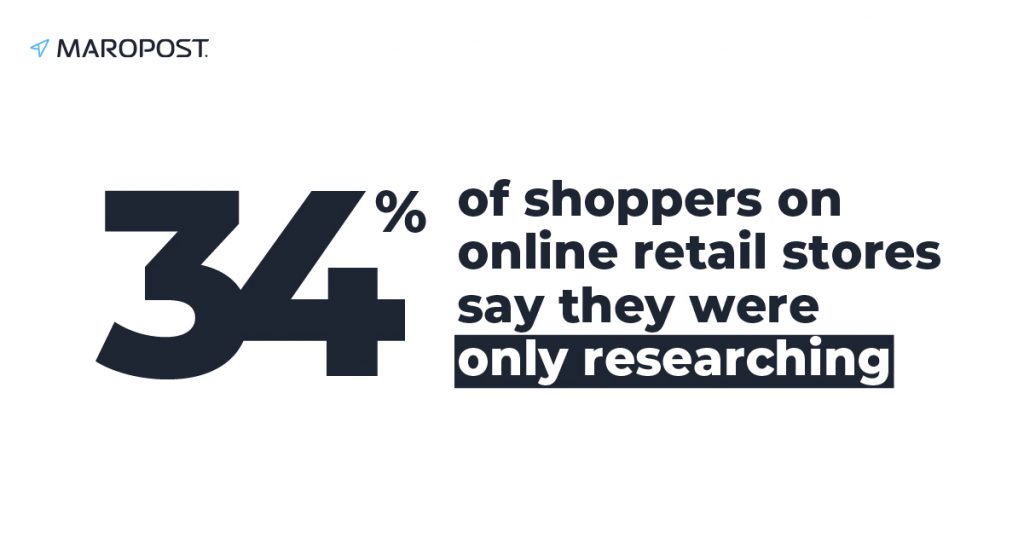 Help Customers do the Research
34% of shoppers on online retail stores say they were only researching and were either not ready to buy the abandoned item or wanted to do some more research before deciding. As an online retailer, you need to start seeing the opportunity here.
Some shoppers are simply not ready to buy, so instead of risking them leaving your store to research elsewhere or to compare prices, provide the information they need. You can show them how your prices compare to the average market prices, you can offer to share more information via email, you can also offer a discount.
This way, they can keep your site in mind.
Improve the Checkout process
You also want to look into how easy it is for your customers to fill the provided form before checkout. Form-filling is very important in e-commerce, but many shoppers get frustrated if it is not as seamless as possible. Others don't know why they should be forced to fill a form before spending their money.
First, you will want to provide information explaining the reason for the form-filling. Secondly, optimize your form-filling process — necessary information, such as local addresses, date, etc for auto-filling are provided, remove information fields that are not needed for checkout and can be collected later, offer suggestions for certain fields to be auto-filled.
Lastly, make sure your checkout page is designed to work on different devices seamlessly.
Shipping and Payment Options
In a research conducted by Stripe in Europe, it was gathered that "Many consumers prefer SMS passcodes over Apple Pay despite security benefits and convenience."
54% believed that a one-time passcode gives the best authentication experience, while 26% said fingerprint recognition, such as Touch ID on Apple phones does, but 43% believed that the latter is most secure.
What does this mean for your online business? Let your customers have options. They should also have options for shipping preferences and timelines.
Cart Abandonment Emails
If all of the above didn't work, not to worry, do a quick and personalized follow-up. This is proven to be very effective. A well-timed, well-written, and personalized cart abandonment email or SMS message can change a cart abandonment into a transaction.
This type of email receives a whopping 40% click-through rate, according to Stripe. This is something you want to leverage as an online retailer. Abandoned cart emails are triggered emails — they are sent as a result of the shopper's action of "abandonment", but the shopper must have initiated a checkout flow and provided an email address.
You can provide your research information and competitive price here, you can provide promotional sales, discounts, and coupons, as well as information about new inventory or cheaper similar products.
Retargeting through Ads
An online shopper wanted to buy a car and decided to research prices online. His search came down to two auto dealers. He, however, didn't make the purchase and left both sites. He didn't initiate a checkout flow either, so he can't be targeted via email.
One of the online dealers targeted him constantly with the same ad until it became annoying. While the other had different targeted ads with copies such as, "we have new inventory, do you mind dropping by?" which easily appealed to him.
One can already tell which online dealer he will be buying from. Only the latter got retargeting correctly.
4. E-commerce Marketing Automation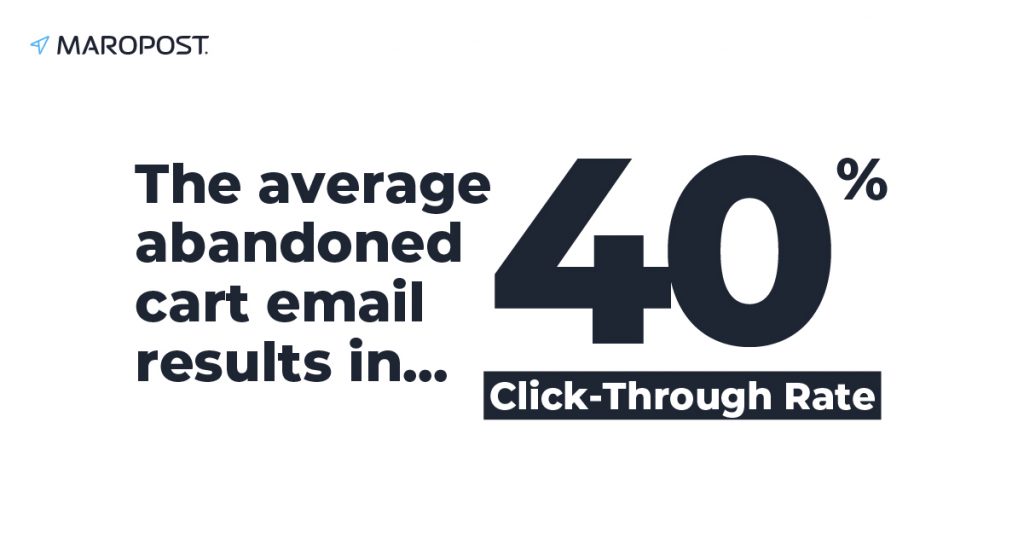 Automation is one of the most effective ways to reduce shopping cart abandonment. For instance, you can run a cart abandonment email campaign on an e-commerce automation software.
An e-commerce automation software will provide you with:
Digital payment processing systems
Shipping service integration
Invoicing and customer support
Advanced analytics and tracking
And also abandoned cart email automation. 
Need to chat about your ecommerce marketing strategy?
More than 10,000 ecommerce marketers use Maropost to engage with their prospects and customers through emails, SMS, social media and more. We're here to help you growing your business!
Chat Now