The marketing arm of a business is essential to attain its goals–be it brand awareness, sales growth or even talent recruitment. Through the power of digital transformation, marketing has evolved over time, with marketing automation tools available to help marketers capture leads and essentially accelerate their marketing efforts.
In fact, 68% of businesses count on marketing automation to reach their objectives, according to Forbes Magazine. Companies of all scales have a lot to gain from marketing automation tools, but for B2C companies, which essentially markets products and services to customers directly, they are a definite must-have.
B2C companies can reap a lot of benefits by investing in marketing automation tools.
Here are some reasons why investing in multi-channel marketing automation is important for B2C companies: 
1. It generates leads
Lead generation is an integral step in driving business growth, and utilizing multi-channel marketing automation provides companies with the data they need to convert more of its target audience to customers. Through these leads, marketers and the sales team can work hand-in-hand to nurture and convert these leads.
In addition, marketing automation tools help paint a picture of your target audience behavior, which can help the marketing team come up with effective campaigns to win over their hearts. By understanding their behavior and habits, marketers would have a better idea on which marketing strategy is best to reach their target market successfully.
2. It aligns your marketing and sales teams
The combination of marketing and sales automation would be able to align both parties to the company's goals and efforts. In essence, this would make the transition of a marketing lead to a sales pitch so much easier. Therefore, it would increase the chances of increasing company revenue.
Through marketing automation tools, both teams can recalibrate their tactics based on data, and improve their performance. Basically, automation streamlines various processes, and helps companies optimize operations.
3. It manages data
Manually having to update your company's data is a boring and repetitive task. Through marketing automation, not only can you regularly update data, but you can categorize them, and gain insights for future marketing tactics.
In addition to this, marketing automation software can help you safeguard the data privacy of your workforce and customers. It gives companies the power to enable restricted access to valuable information. In this increasingly digitally-dependent age, it is better to be safe and secure than sorry.
4. It ensures consistency among your marketing efforts
Marketing automation allows for businesses to stay active in the digital realm, and post content on various platforms according to schedule. Through this platform, companies can program routine or repetitive tasks, and focus on more important matters.
The utilization of B2C marketing strategies narrows down the margin for human error given its smart features, and provides some structure for fluid campaigns. Take social media channels, for example. Posting content regularly on various social media platforms can be repetitive.
Through multichannel marketing automation, this task can be done through a single platform. All supporting media (photos or videos) would scale to the respective social media channels' requirements as well.
5. It gives customer relationships a personal touch
It is nearly impossible for marketers to reach out to each customer individually according to their personal preferences and available information. Marketing automation tools categorizes your audience for you according to available data. This will help marketers promote their products or services to the right people in the right channel at the right time.
For example, through marketing automation, companies have the capability in order to text message or e-mail their customer on their birthday. Reaching out to your target market individually paves the way for special marketing approaches, such as a birthday promo code or a special treat. Plus, your customer would feel special that your company allotted resources for them individually.
If your business is ready to take its marketing efforts to the next level, a good start would be to read up on this useful guide from FinancesOnline, comparing marketing automation software tools for B2C companies.
6. It assists you in maximizing your resources
Multi-channel marketing automation allows you to optimize all your existing marketing tools in order to drive sales. Be it social media, online ads or content creation, marketing automation tools help companies make smart decisions grounded on facts or data.
Among good B2C marketing examples is email marketing. It can be very laborious to have to email thousands of your customers from your database by name, and the software can speed up this process for you. It also allows for marketers to come up with different messaging styles depending on their respective profiles.
You can check out Maropost Marketing Cloud to leverage your email marketing.
7. It will save you time and money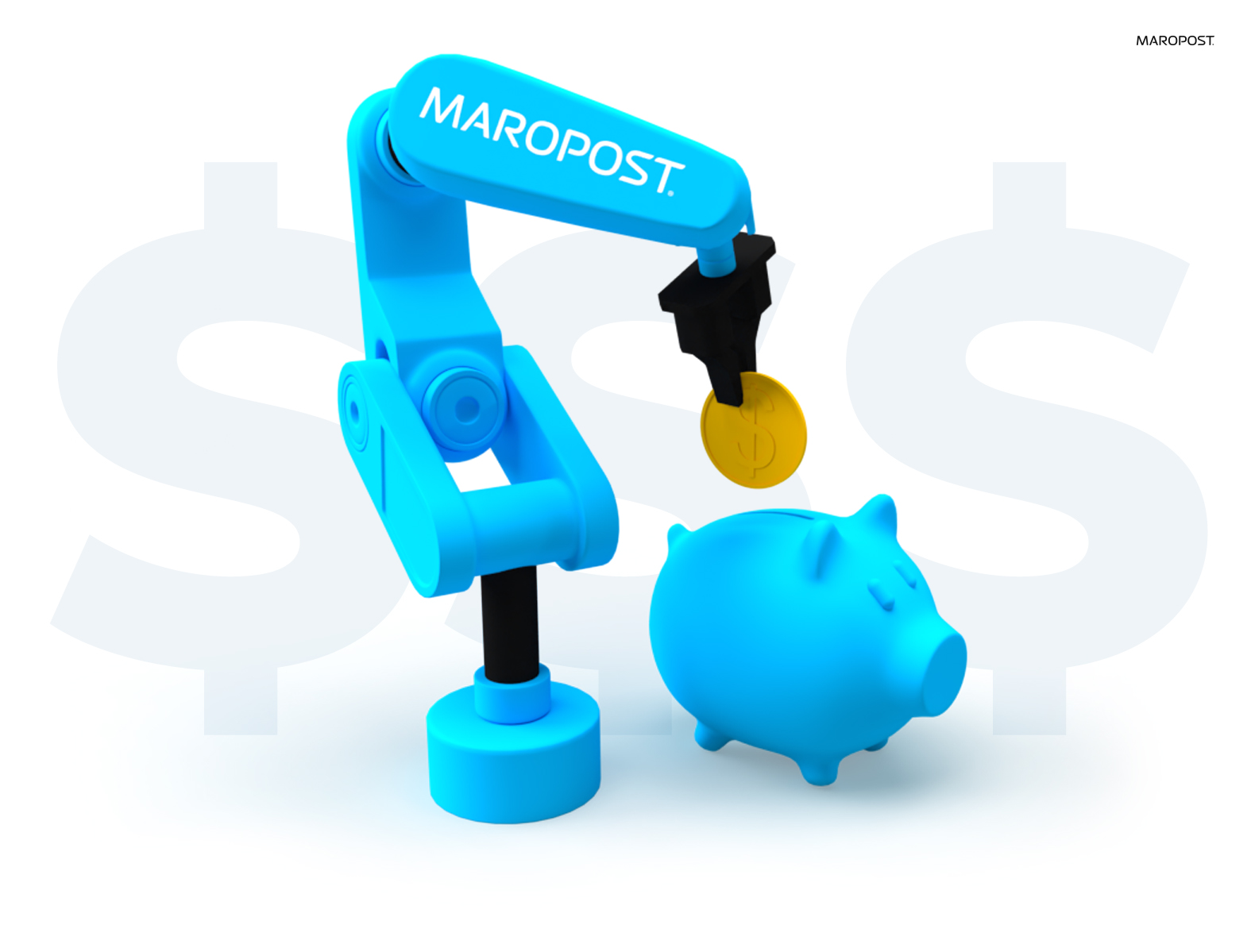 Through multi-channel marketing automation, tasks that used to take days turn into hours, and those that take hours narrow down into a few minutes. Through the advancement of technology, B2C companies have the opportunity to dramatically improve the lives of their marketing team through lighter workload. Plus, they can focus on coming up on more compelling ideas in order to drive the company forward.
Multi-channel marketing automation saves companies a lot of money as well as technology can help marketers make smart decisions based on data. Plus, they would have a better idea of which channels they need to spend on, and which channels they should cut back from in order to maximize their existing budget. According to Entrepreneur.com, even startups should invest in marketing automation tools in order to multiply their marketing efforts even while having limited resources or budget.
8. It facilitates reporting
The best B2C marketing automation systems have tools in order to fast track the preparation of reports that in turn, helps marketers analyze their performance, and make smarter decisions moving forward. After all, these tools are all about gathering data, and making the best use of them in order to optimize marketing operations.
All marketing campaigns have a lot of different components and it can be difficult to track them all manually. Through marketing automation, you have a more efficient way to monitor campaigns, and gather information for your next ideas.
Great multi-channel marketing automation softwares can even project future campaign performance based on past data through the powers of machine learning and artificial intelligence. In short, it provides a clearer picture of what companies have done in the past, how it's performing now, and a preview of how it can perform in the future.
Automation with a Human Touch
At the end of the day, B2C marketing ideas provide the funnels to achieve business goals, but the effectiveness of campaigns depend on the ideas and content from marketers. A touch of human element is essential in order to create campaigns that are impactful and relevant to the ever-changing business landscape. How a company utilizes the tools of marketing automation is entirely up to them, but there are many ways to maximize this system to increase company revenues.
While marketing automation cannot 100% guarantee sales, it will optimize all marketing efforts so it's a smart investment for all B2C companies. In the end, B2C companies would have a better chance of reaching their goals through an automated software.
Need to chat about your marketing automation strategy?
More than 10,000 marketers use Maropost to engage with their prospects and customers through emails, SMS, social media and more. We're here to help you growing your business!
Chat Now