The Challenge
In business for over 30 years, Aly and his team have worked hard to build Morgan Sports into a successful B2B business, and cement themselves as a leading wholesaler of combat sports, functional fitness and rugby league supplies around Australia, New Zealand and the Pacific Islands.
Much of their success comes as the result of good business practices and dedication, but the team also attributes it to understanding the importance of embracing technology and immersing themselves in new ways of doing things.
On a normal day, the team at Morgan Sports can be found busy unloading shipping containers in their dock, for orders they're dispatching that day. To keep up with their furious pace and run a profitable business, they needed an ecommerce platform that was robust, could roll with the punches and support the business as required. Their business was growing rapidly but their existing platform was struggling to keep up, jeopardizing this growth.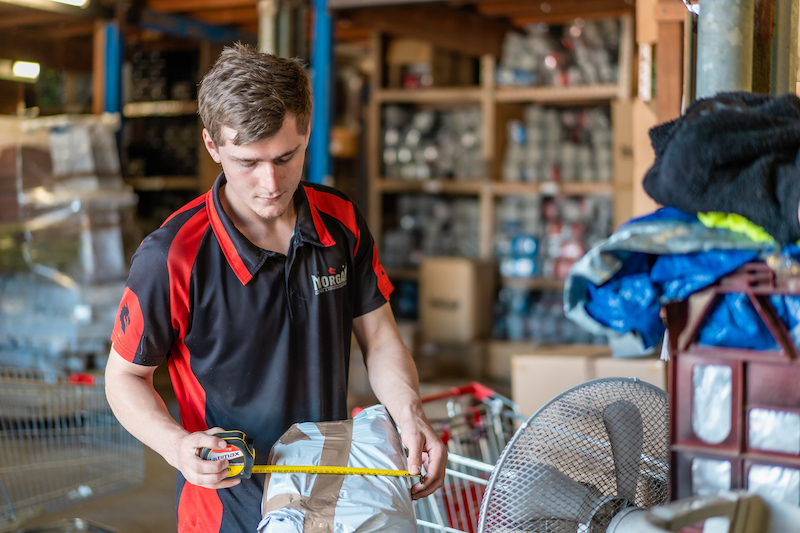 Up against the ropes
For years, Morgan Sports had relied on 3dcart but as the business grew, the team felt they had reached the platform's limit. The integrations to freight carriers were patchy and often breaking, and as Aly saw it "we had really outgrown 3dcart and needed something more robust and capable of taking our business to the next level."
The problems didn't stop there. Morgan Sports found that they were requiring more help from 3dcart's team, but being on the other side of the world, there were delays in getting the help they needed. Aly's team also found there were certain uniquenesses to the way things were done, from an ecommerce and shipping and logistics perspective. Oftentimes, this caused confusion with 3dcart's support staff, resulting in more delays that were frustrating, wasted time and often cost money through lost opportunities.
The Solution
Refusing to throw in the towel
Realizing that it was time for a change, the team set about looking for a new platform, considering BigCommerce, Commerce Cloud and several other platforms. Aside from functionality and potential to scale, Aly wanted a website that would 'stand out' and not look 'cookie-cutter', like so many of the Shopify sites seem to.
Morgan Sports had a customer who was using Commerce Cloud and Aly loved what he saw. He commented that their site looked "slick" and was "noticeably different from most other online stores". In the end, Commerce Cloud's deep integration with local providers, its capacity to understand local business nuances and provide support during local business hours helped seal the deal.
"We chose Commerce Cloud over Shopify+ and Bigcommerce enterprise due to Commerce Cloud having local support staff, a better understanding of the wholesale environment and a unique working platform and control panel. Our customers love the ease of placing orders, the way orders are processed, the information available and the ability to track orders from the second they are placed, packed, fulfilled and shipped."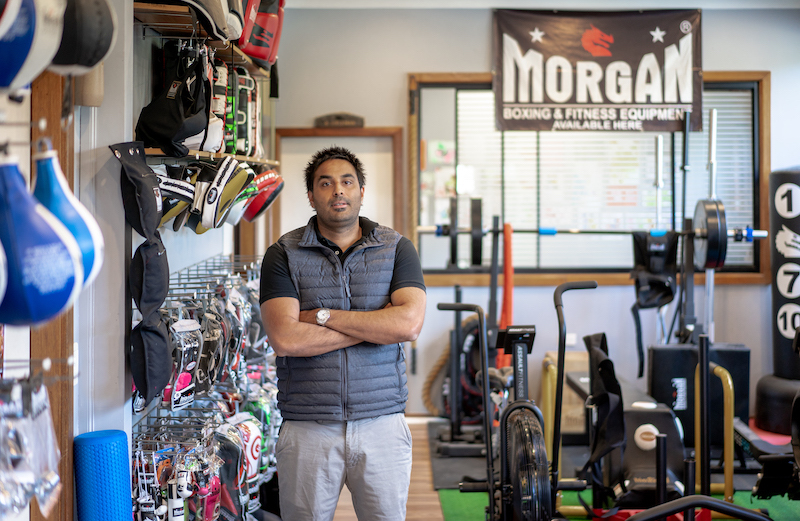 Going the distance
Working closely with Morgan Sports, Commerce Cloud ensured the switch from 3dcart was seamless with no downtime. The team also assisted in configuring Morgan Sports' back-end to meet their wholesaling requirements, including the ability to drop ship orders, provide customer accounts and tailor the website pricing and products to different customer groups.
Although Aly says that he was initially overwhelmed by Commerce Cloud, he was soon amazed by how easy it was to use and how powerful the reporting was. As Morgan Sports' team has grown, Aly's been pleased to see how easily others in the business have mastered it.
"The control panel which looks complex when starting off, has been mastered by a 67-year-old admin staff member who has basically very limited IT skills, this should give assurances to anyone who does a trial and is thinking, can they learn how to use the back end? "
Recently, Morgan Sports lost a staff member who was a heavy user of Commerce Cloud. Despite hiring early on, they found there would be a gap, presenting a risk to the business. Being a Commerce Cloud XL customer, Aly contacted his account manager, Ash, who organized an XL support team member to assist them until their new hire was ready. As Aly puts it "if we were using another platform, there is no way they would have been as accessible and accommodating as Commerce Cloud".
Like any business, Morgan Sports has continued to face and overcome challenges, most recently with COVID-19. Overnight, Aly saw a huge shift in customers with their wholesalers no longer buying whilst dropship retailers ramped their spend. The shift brought with it a very different type of order. Instead of 100-200 orders of many thousands of dollars, the business was flipped on its head, with upwards of 600+ orders a day of much smaller order basket sizes. Commerce Cloud's inbuilt ability to display customer-specific pricing levels provided Morgan Sports with the flexibility to move customers between customer groups, and make the necessary changes within their business very quickly. This is something that would have taken days to implement on their previous system.
The Results

Staying on top
Aly acknowledges that building a business is hard work, and if things go wrong, you can easily lose it all.
With Commerce Cloud, Aly has found a solution that meets the needs of his growing B2B business and one that will continue to evolve to maintain Morgan Sports at the forefront. Aly feels reassured by the support offered by Commerce Cloud, knowing that the team understands his business and is only ever a phone call, email or chat away to help solve any challenges that arise.
When reflecting on the impact that switching from 3dcart has had, Aly says:
"When we were with 3dcart, it was like we were using a hand mower but the move to Commerce Cloud is like going to a 30 Horse Power ride on. We are able to complete our orders within 1/10 of the time it used to take. This is a serious cost-saving for our business, and ultimately builds trust and respect from our customers, as we are delivering our products to them so much quicker.

Since moving to Commerce Cloud we have seen our profits month on month increase over 30%, our admin work load decrease by at least 50% and our warehouse staff completing an average of 20-30% more orders per day. We thank the entire team at Commerce Cloud for a fantastic job in helping us streamline our business, to the point where sometimes we don't know what to do with all our free time!"
Switch to Commerce Cloud, the platform built for B2B and Wholesale.
Commerce Cloud helps your B2B business grow. Build, run, and grow your business online and offline with an all-in-one solution for ecommerce, in-person sales, inventory & fulfillment.
Morgan Sports
Morgan Sports is a premiere, direct B2B wholesaler of commercial gym equipment where you can buy martial arts supplies, functional fitness and boxing equipment among a wide collection of sports products.