Email marketing is an invaluable and effective tool for any eCommerce brand to connect with its customers. Without eCommerce email marketing, it becomes difficult and expensive to build meaningful relationships with buyers – the kind of relationship you need to grow into a successful online store.
Interestingly, despite the explosive growth of social media, research shows that email marketing is 40 times more effective at acquiring new buyers than social network giants like Twitter and Facebook. Even though it is one the oldest forms of ecommerce marketing, ecommerce email marketing still delivers the highest ROI for online store owners that adopt it correctly.
That's why in today's post we will be revealing to you 10 ecommerce email marketing strategies to show you how it's done so you can reap all the benefits.
10 ecommerce email marketing strategies:
1. Create a Welcome Email Series
2. Practice Ecommerce Email Segmentation
3. Reward loyal Customers
4. Use a well-designed and Responsive Email
5. Split test your Ecommerce Email Campaigns
6. Send an Abandoned Cart Email Series
7.  Send Back-in-Stock Alert emails
8. Take advantage of Seasonal Promotions
9. Track Your Results
10. Leverage Ecommerce Email Marketing Automation
1. Create a Welcome Email Series
When a shopper subscribes to your ecommerce email marketing, it's crucial to make a great first impression if you hope to turn them into loyal customers. And to do so, you will need more than a single welcome email which by the way, many new subscribers find overwhelming because it's usually crammed with too much information.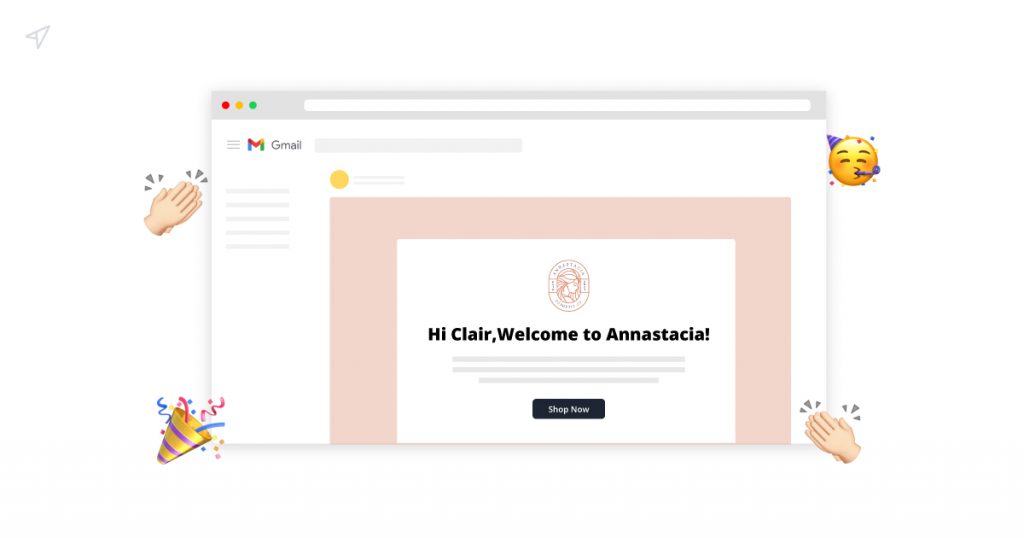 A welcome email series, however, is a good way to introduce your eCommerce brand, set customer expectations, and show off how you're different from competitors. This will help you put your ecommerce brand in front of them repeatedly, thereby creating many positive contacts with your new subscribers and building trust as a result.
2. Practice ecommerce email segmentation
Ecommerce email segmentation is a marketing strategy that involves dividing your subscribers into groups based on defined qualities. This affords you the opportunity to provide advanced personalization using email messages well-tailored to each group. Thus, increasing your email engagement rates and ultimately your sales revenue; because the more eyeballs you can get to read your emails, the more people you're likely to convert.
However, for ecommerce email segmentation to be effective, ensure it is not just based on demographics (age, marital status, location etc.) but also psychographics (lifestyle, behaviour, interest etc.) of your ecommerce email marketing subscribers.
3. Reward loyal customers
It is good to have new customers, as matter of fact your ecommerce brand should always be acquiring them. However, any successful online store owner knows it is difficult to thrive if you do not have repeat customers. Research shows your returning customers spend over 65% more when compared to newly acquired customers. So, it's no surprise they would expect to be treated differently.
If you can't create a full-fledge customer reward program, you can still inspire loyalty through ecommerce email marketing by sending discounts on their favourite products, offering exclusive previews of new products, celebrating their birthdates and join-dates etc.
4. Use a well-designed and responsive Email
In today's world, it is a necessity for your ecommerce emails to be displayed properly on mobile devices. If you can adopt a mobile-first design it makes it even better.
Close to 50% of emails are opened on mobile devices. Imagine how drastically your sales will drop if a large chunk of that percentage deletes your email as soon as they get it because it has a very complicated interface or it takes forever to load. You certainly don't want that.
So, ensure you review your customer's inbox experience from time to time to improve your ecommerce email deliverability and sales conversion rate.
5. Split test your ecommerce email campaigns
Ecommerce email split testing is basically sending a variation of an email to a small subset of your subscribers and another variation to another small subset in order to find out which version of the email gets the best results. Results could be measured in terms of open rate, click-through rate, conversion rate etc.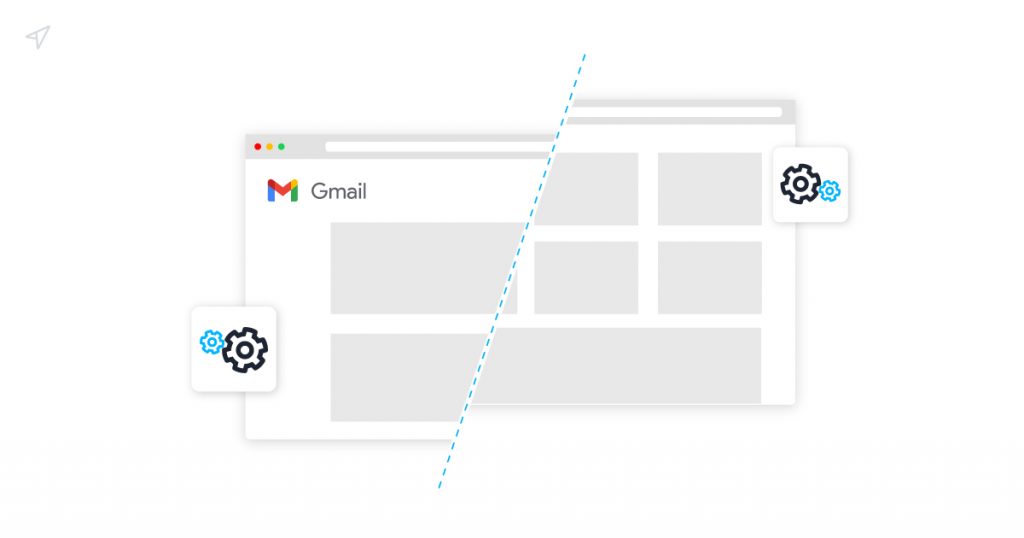 When you're doing ecommerce email split testing, some of the things you should test are subject lines, email length, visuals, call-to-actions etc.
6. Send Back-in-Stock Alert emails
When a product is out of stock, instead of hiding the product page like some online store owners do, let the customers know the product is out of stock. Also, give them an option to submit their email so they can be notified when the product is available.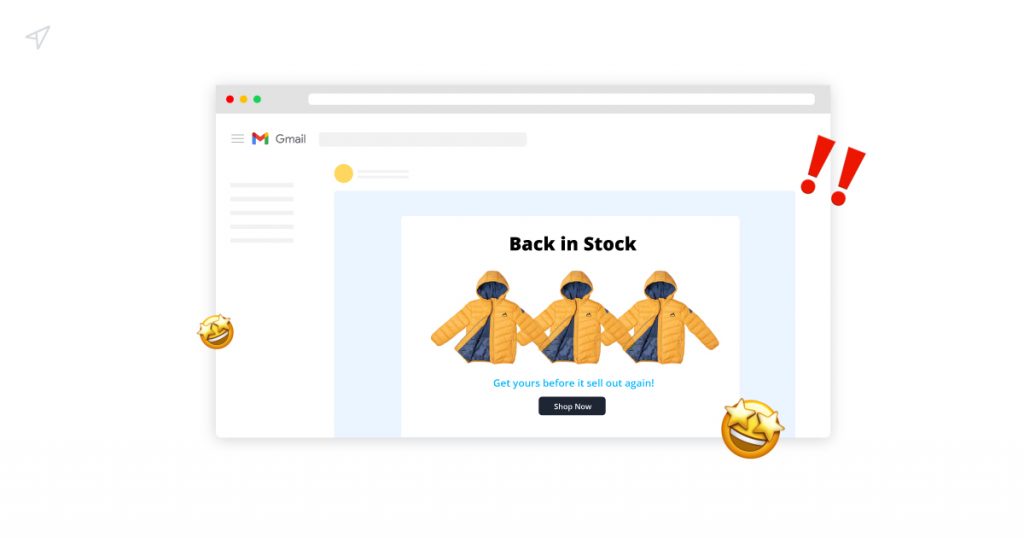 After you get their emails, ensure you send them regular updates so as to keep them in the loop. By so doing, you will retain some shoppers who otherwise would have jumped on your competitors' website.
7. Send an Abandoned Cart Email Series
A total of about $18 billion is lost yearly in the ecommerce industry to abandoned carts. With an abandoned cart email series, however, you can give your shoppers the nudge they need to return to your ecommerce store and complete their purchase.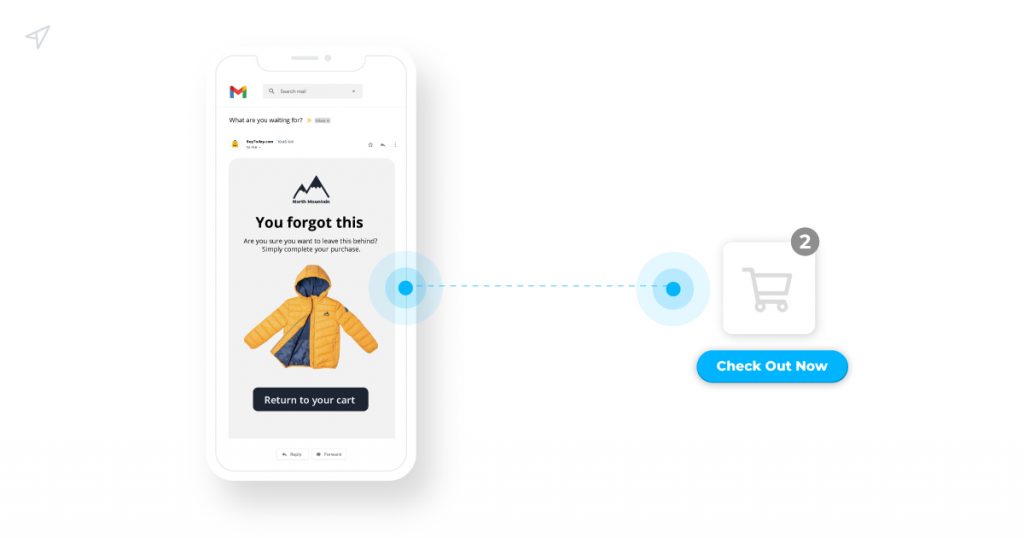 Asides helping you to recuperate (potentially) lost revenue, a good abandoned cart email series will also improve your customer experience.
8. Take advantage of Seasonal Promotions
Ecommerce sales are never the same throughout the months of the year. Festive seasons and holidays can cause huge bumps in revenue if you have a good ecommerce email marketing in place to take advantage of them.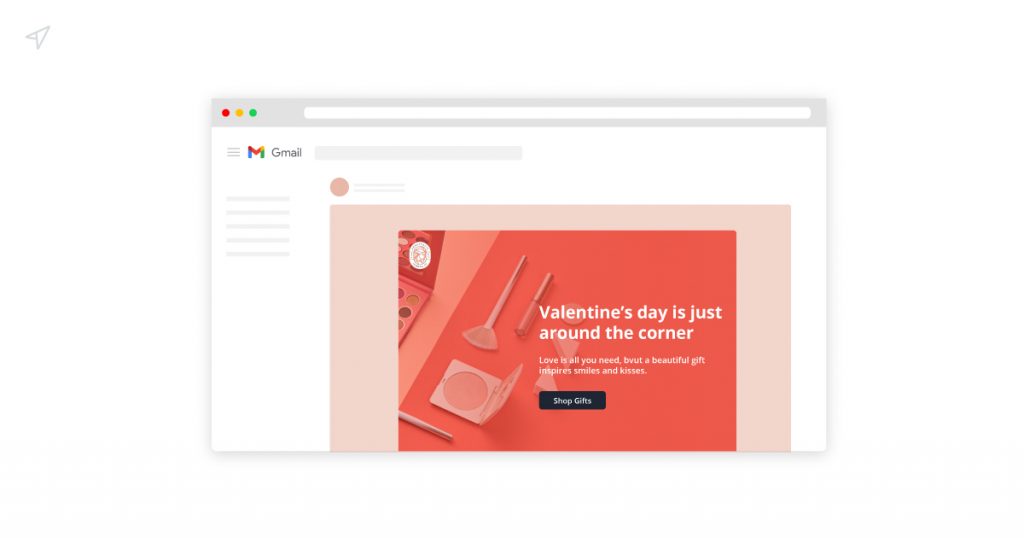 The last two months of the year alone, being festive periods have been reported to drive 30% more revenue than other months. If that sounds interesting to you (and I'm sure it does) keep an eye on the calendar when creating your ecommerce email marketing plan.
9. Track Your Results
Ecommerce email marketing has a lot of moving pieces that you must be tracking constantly if you want to get the best return on your investment of time, effort and money. Some key metrics to track are open rate, click-through rate, conversion rate and unsubscribe rate.
If you do not track, you'll never know which part of your email campaign you need to optimize, and as a result, your return on investment might be far lesser than it ought to be. You cannot improve if you don't know where you stand.
10. Leverage Ecommerce email marketing Automation
With all the strategies listed above, you must be thinking ecommerce email marketing is very time-consuming. Actually, it is, however if you use email marketing automation tools you will save yourself a considerable amount of time that could be invested in the actual running of your online store.
Besides saving time, you will also be able to scale your email marketing campaigns with ease as your eCommerce store grows without losing any relationships.
Conclusion
Understand that growing your email list is the easier part, keeping your list engaged is more difficult but also more rewarding. If you do not monitor your ecommerce email marketing activities, you'll never know which part of your email campaign you need to improve, and as a result, you'll be leaving money on the table.
You cannot improve what you do not measure. So let us take all the burden off you with a custom ecommerce email marketing solution to help you acquire and engage subscribers.
Need to chat about your marketing strategy?
More than 10,000 marketers use Maropost to engage with their prospects and customers through emails, SMS, social media and more. We're here to help you grow your business!
Chat Now