Maropost partners with TowerData to give marketers more visibility into their email analytics and customer insights.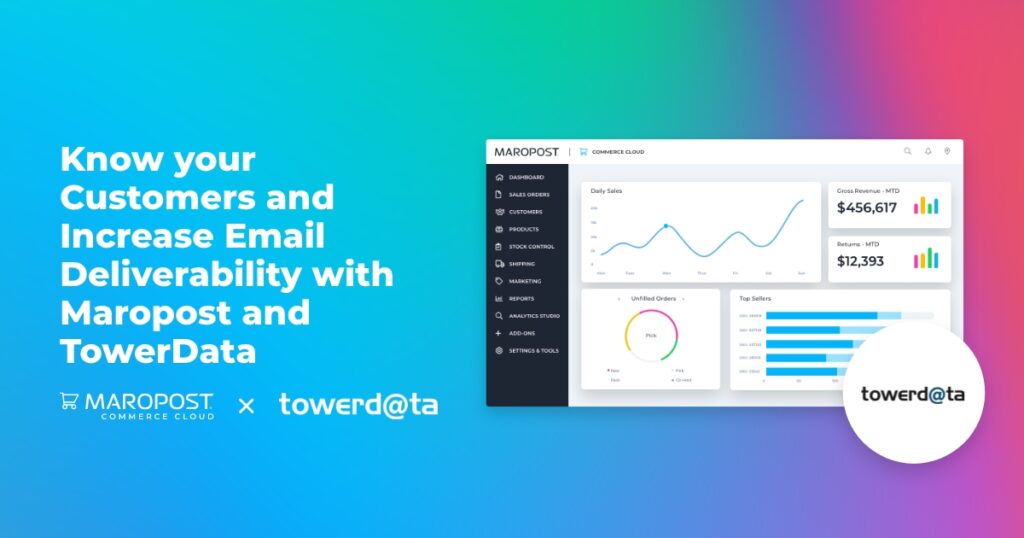 Maropost, the leader in the eCommerce and multichannel marketing software, is joining forces with TowerData, to help business owners improve the quality, depth, and reach of their customer data.
Understanding customer behavior and their buying intentions are vital for the success of any business. Moreover, sending them engaging and relevant content helps to establish a relationship, keep them satisfied and win them back. 
That's precisely what TowerData aims to do – provide Maropost users with clean email data, enhanced data fields, and accurate activity metrics. This data will power high-converting, omnichannel marketing campaigns and improve overall client conversions.
"Maropost's dedication to connecting with clients across channels is at the heart of our services," says Tom Burke, TowerData CEO. "With our suite of email data services, Maropost's clients will have an optimized database with only clean, accurate email data that improves their omnichannel marketing engagement and conversions."
When Maropost customers use the TowerData integration, they'll be able to quickly and accurately validate emails through TowerData's Email Validation service. This will help keep fraudulent or fake emails out of their database for improved deliverability rates.
To get up close and personal with the customers, TowerData offers Email Intelligence services that enhance client profiles with key demographic and behavioral data for improved personalization and engagement across channels.
"Partnering with TowerData is an extraordinary way to give our customers an edge. Email Intelligence will aid in personalizing highly captivating messages, while Email Validation will maximize the deliverability of those messages. With so much analytics and insights, crafting relatable emails will just come naturally," – says Ross Andrew Paquette, CEO of Maropost.
All of the amazing features from TowerData are now available for Maropost Marketing Cloud customers.
Need to chat about your mobile marketing strategy?
More than 10,000 marketers use Maropost to engage with their prospects and customers through emails, SMS, social media and more. We're here to help you grow your business!
Chat Now