Maropost ecommerce merchants are getting access to thousands of loyal Australian shoppers with the Payday Deals integration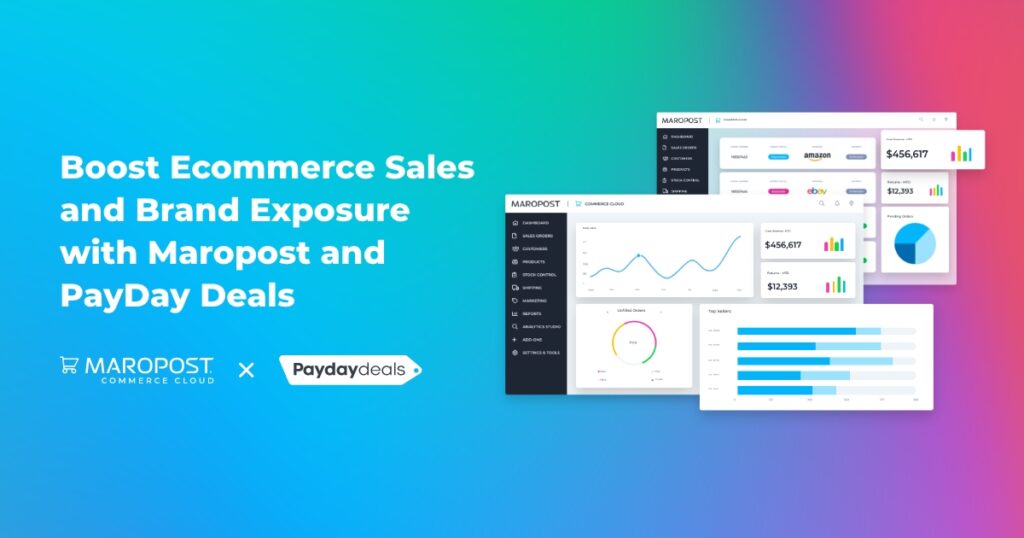 Maropost, the leader in the ecommerce and multichannel marketing software, now offers an integration with Payday Deals, one of the fastest-growing, Australian-based online marketplaces. Through seamless integration, new and existing Maropost merchants will have the convenience of listing products on Payday Deals – an exclusively Australian-only sales channel with a loyal customer base that numbers in the tens of thousands.
Payday Deals understand that experiences are always more memorable than products. That's why they focus on providing each customer with the best possible customer interaction and more personal care than other online retailers. Their goal is to replicate the in-store experience by adding human interaction to the online buying experience.
"The average small to medium DTC brands in Australia are struggling to adapt to growing online consumer demands, as the cost and competition to market online continues to soar. Payday Deals solves this concern by partnering local brands with our marketplace platform to effortlessly increase sales and brand exposure. Therefore, our decision to partner with Maropost was unanimous. They aligned with our ambition to best serve our growing customer base by giving Australian consumers an all-encompassing destination for all their shopping needs whilst supporting local sellers," – Rojie Tadros, CEO & Founder of Payday Deals. 
This approach aligns well with Maropost's goals, having equally amassed a strong foundation in the Australian ecommerce space. The Maropost Marketplace partnership is seamless for Payday Deals. Both companies are driven by delivering the service and products that consumers need and partnering with Australia-based sellers. 
"Our relationship is growing as new and existing Maropost merchants can now tap into Payday Deals' rapidly growing customer base. Our goal is to increase our mutual sales and product exposure for all of our merchants by implementing this strategy. By working together, we can continue to support Australian local inventory sellers," – says Ross Andrew Paquette, CEO & Founder of Maropost.
With customer experience at the heart of it all, Maropost and Payday Deals are offering Australian online merchants a frictionless way to sell more and increase brand exposure.
About Payday Deals
Payday Deals is one of the fastest-growing, Australian-based online marketplaces with a strong and loyal customer base. The company offers some of the most competitive prices and deals on a variety of goods across Homes & Garden, Baby & Kids, Pets, Appliances, Sports & Outdoors, Fitness, Electronics, Gifts & Novelty, Tools & Equipment, and Health & Beauty. Founded by Rojie Tadros in 2017, Payday Deals has a reputation as one of Australia's best and most reliable online shopping sites. It offers convenient 'buy now pay later services, including Afterpay and Zip, Openpay, and LatitudePay.
Need to chat about your mobile marketing strategy?
More than 10,000 marketers use Maropost to engage with their prospects and customers through emails, SMS, social media and more. We're here to help you grow your business!
Chat Now