At Maropost, our mission is to connect companies to their customers at every step of their journey and we believe that partnering with our customers is the only way to do it. We view our customers as much a part of our team as the people in our office.
It's important that we communicate with you in the same way we do our internal team: with clarity, transparency, and an explicit invitation for feedback. We want to be completely aligned in our vision, keep an open dialogue, and maintain transparency as we build features so we can get feedback early and often and build better features for you.
Today, we're publishing Maropost's Product Roadmap exclusively for our customers, providing each customer full visibility into what we're building and why, how we approach solving problems, where your feedback plays a role, and when new features are coming.
What is a Product Roadmap?
A product roadmap is a shared source of truth outlining the vision, direction, priorities and progress of a product over time, and communicates the why behind the features being built. It is a guiding strategic document as well as a plan of action.
Roadmaps look different at every company. Most are internal. Some are shared with specific customers, others are public, and the setup and detail varies. Our roadmap is incredibly granular, detailing what features we're working on building and improving and when.
For any product leader, sharing this level of detail is an uncomfortable move and comes with no shortage of risk, uncertainty, and assumptions. What if we disappoint customers that request a feature but doesn't make it on our roadmap? What do we tell customers that are waiting on a feature to ship within a specific time period only to have delays?
We're doing it anyway. So I want to stress the following caveat:
Roadmaps are designed to be dynamic, with room for experimentation, evolution, and reprioritization. As we test concepts, prove (and disprove) our assumptions, write new code, and get feedback, we'll uncover new information that causes us to delay our release or rethink our approach. Our priorities, timelines, and focus may shift.
Why share a Product Roadmap?
This is an unconventional decision, admittedly. But we're not interested in being a conventional company. There are a few reasons behind this decision, but ultimately it comes down to this:
We don't want to be a tech vendor, we want to be a growth partner.
We don't want to just sell technology. We want to see companies use our technology to reach their goals, take their business to the next level, then set new goals and crush those too.
We don't just want buyers, we want customers invested in our partnership, and committed to sharing ideas, insights, and feedback to help us both improve. We believe that our success as a company is inherently tied to our customer's success, and vice versa, so it's important that we are aligned in our vision.
Publishing a roadmap – especially with this much detail – is one way we're committing to clarity, candor, and transparency in our communications.
Whether we're making improvements, adding features, or launching entirely new products, we want you to be in the loop so know what to expect and you can get involved in the process. These are decisions that will impact you the most, and we rely on your feedback to make the best possible choices.
With this transparency comes a level of vulnerability and accountability that I believe will make our partnership stronger.
The Marketing automation landscape is more competitive than ever and changing faster and more dramatically than ever before.
It's not enough to make incremental improvements. That's now table stakes. As a product company, we must think bigger and place strategic bets on where we think the market is heading (and where we want to take it).
One of our key advantages – we believe – is our agility and adaptability. We're small enough that we can turn on a dime to deliver incremental value faster than our competition, yet big enough to tackle bigger initiatives that can move the needle.
We can and must do both, and we want to bring you with us every step of the way. We can't wait to hear what you think.
What's Next?
Since our founding in 2011, our goal has remained unchanged: to build a better platform by partnering with our customers and responding to their needs. Customers have always been our best litmus test: if this decision doesn't impact our customer's growth, why bother?
Your feedback influences our direction and every decision, and we believe it's critical that the right people hear from you early, often, and directly.
We want to hear what you think about our roadmap, what we're planning and what we're not. What haven't we thought of? What should we think about slightly differently? Let us know!
Share your ideas directly with our product team via the Innovations Portal, comment on existing submissions, and upvote ideas you like.
We can't wait to hear from you.
---
How to Access the Maropost Product Roadmap
Click here to be directed to the Product Roadmap with the platform. The Roadmap lives within the drop down menu on the top right of our platform, under your name.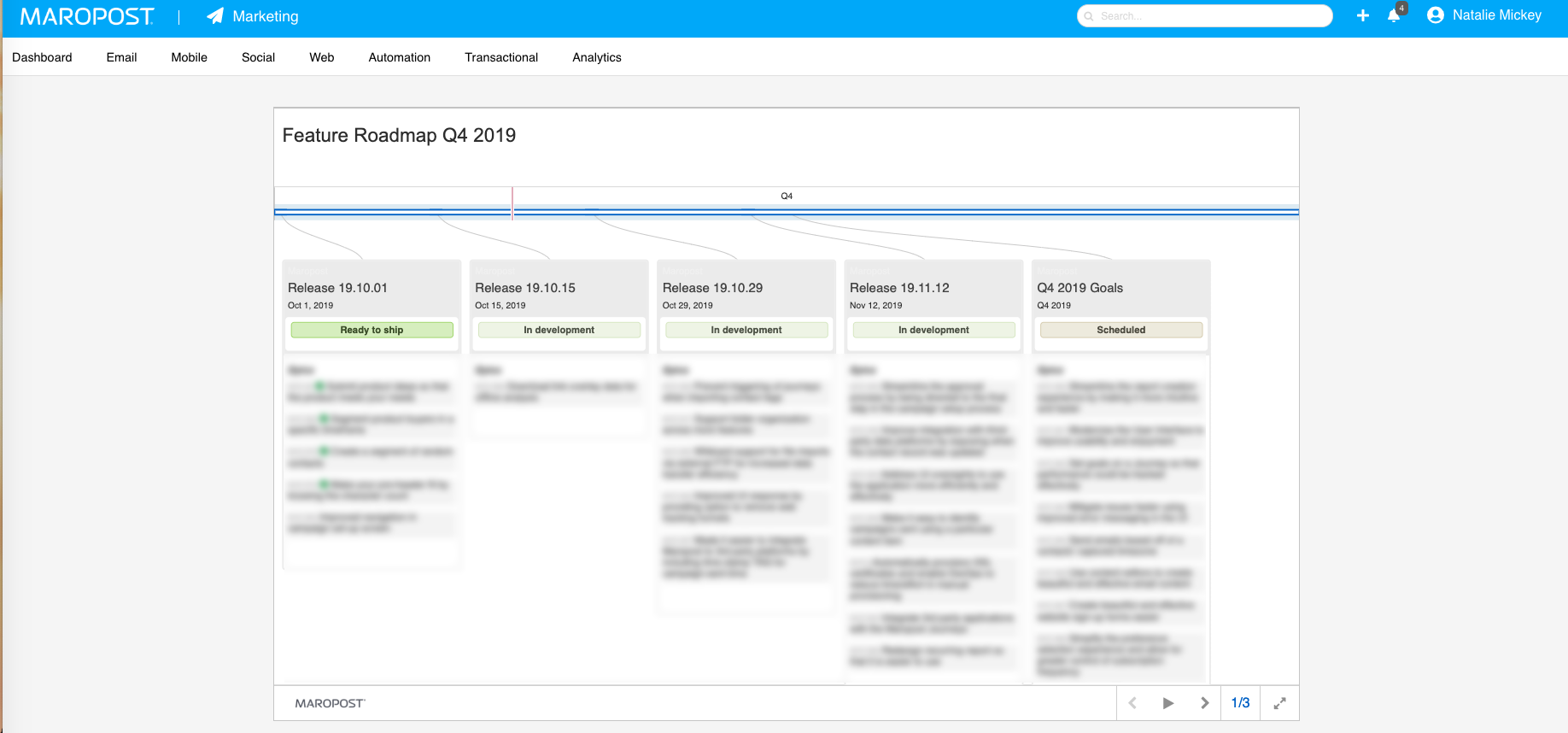 Understanding the Product Roadmap
We segment our roadmap into two distinct sections.
Quarterly Goals: This section contains all the big projects or "epics" we are committing to for the given quarter.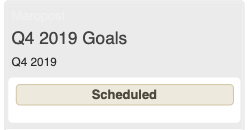 Releases: These are the individual features that have been prioritized and scheduled for each release. We also give you the date we expect to ship and the current state – whether it's in Development, QA, User Acceptance Testing or Ready To Ship.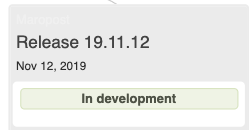 ---
Need to chat about your mobile marketing strategy?
More than 10,000 marketers use Maropost to engage with their prospects and customers through emails, SMS, social media and more. We're here to help you growing your business!
Chat Now