Is Apple's data privacy protection a targeted campaign against advertising companies? Or is it simply how Apple operates? Keep reading to find out how you can navigate this change.
According to Apple, "Designing for user privacy is a priority. Most Apple devices contain personal data that the user doesn't want to expose to apps or to third parties/external entities."
Privacy has been part of the Apple ecosystem from the beginning. On June 9, 2021, as part of their upcoming operating system releases, Apple previewed powerful new privacy protections that will be added in iOS 15, iPadOS 15, macOS Monterey, and watchOS 8. This will help users better control their privacy and 3rd-party access to their data.
Does this mean that email marketers can't track the performance of their email marketing campaigns going forward? Why is Apple's privacy protection such a big deal in the email marketing economy? What can email marketers and service providers do? Read on to find out. But first, let's understand how this new feature works.
How does the new iOS 15 Mail Privacy Protection work?
For some years now, Apple has successfully used the Intelligent Tracking Prevention to protect Safari users from unwanted tracking. With the new operating system update, Apple is making it harder for trackers to map the activity of Safari users across the web, therefore making it extra difficult to build profiles about them.
With the iOS 15, it seems that Apple has created a full-blown and encompassing data protection feature for its Mail app users. This means that Mail app users are now also protected from trackers and their IP address is masked so that their activity in-app cannot be linked to other activities online or used to determine their location.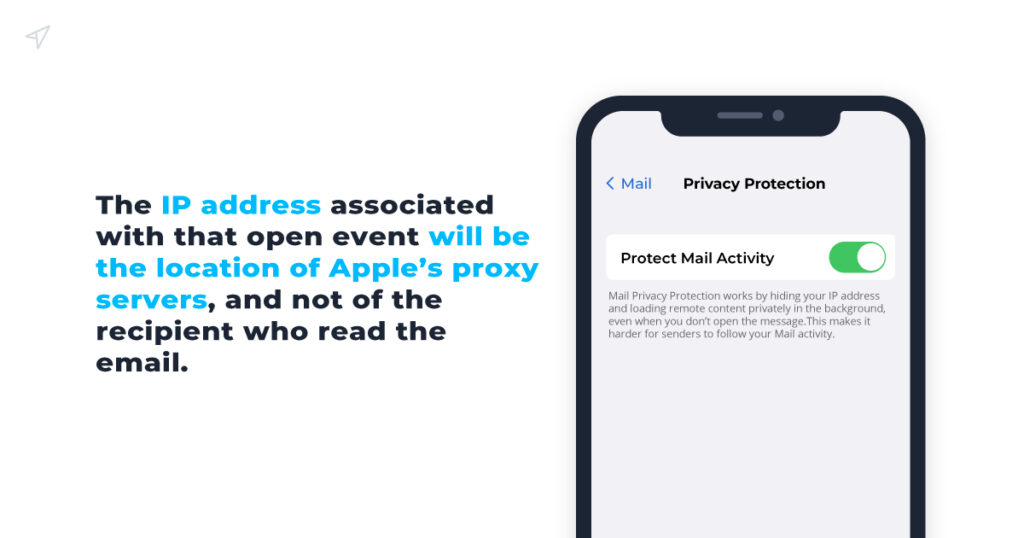 The Mail Privacy Protection feature simply prevents email marketers from gaining accurate information about their campaigns.
We don't yet know much about the inner workings of the new privacy protection feature, however, industry experts believe that it might be similar to how Gmail currently works.
In Gmail, images are not served directly from the original external host servers. Instead, Gmail serves all images through Google's proxy servers. Images are displayed in the recipient's messages automatically (read and cached on Google's own servers), across desktop, iOS, and Android. Image proxying enables messages to load faster and all images are checked for known viruses or malware. It also creates a better user experience – users do not have to press the "display images below" ever again.
Although, according to HEY (an email service from Basecamp), Gmail hasn't done much in the area of privacy protection. On the other hand, HEY blocks all tracking pixels, disables read receipts and any other surveillance. Other privacy-focused mailing apps such as ProtonMail and Superhuman offer similar features. With the new privacy protection feature, it seems that Apple is skewing towards a similar privacy-focused Mail app that integrates these features.
What this means for the Email economy and Email Service Providers
Is it safe to conclude that Apple's move is engineered towards cutting off granular customer data from email senders? And how much will it affect the email economy and ESPs (Email Service Providers)?
The accuracy of your open rate and click-through rate is immediately impacted. This means that the Mail Privacy Protection feature will make it impossible for email senders to know what emails have been opened or not, as every email sent will appear as "opened", even if the recipient didn't read the email at all. Furthermore, the IP address associated with any email open will likely be Apple's proxy server location, not the email recipient's.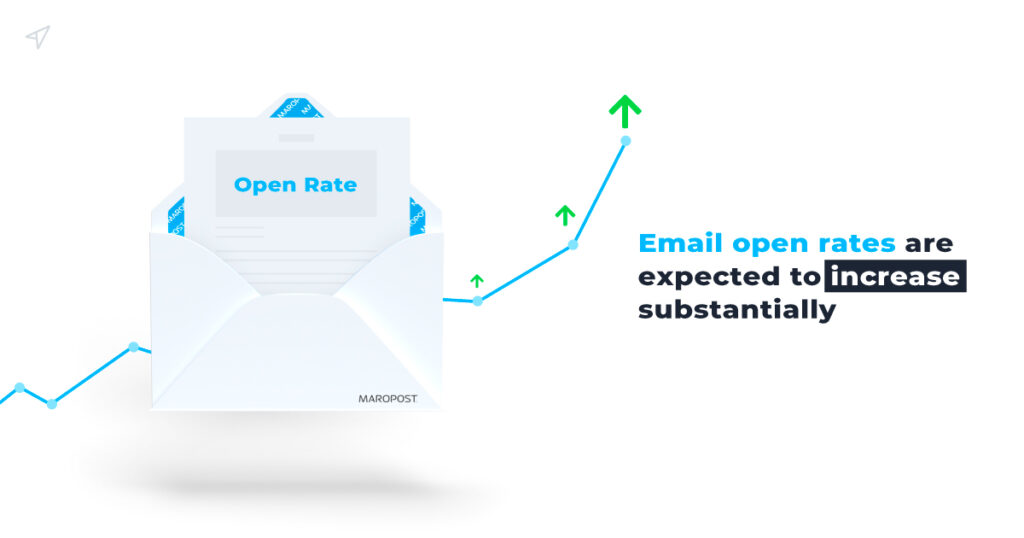 This new feature doesn't apply to users who read their emails in any app other than Apple Mail. Regardless of the email account (Gmail, Hotmail, iCloud or others), the prefetching feature will only apply if somebody uses the Apple Mail app.
The number of people who don't use Apple Mail is very small though. According to email market share in the most recent report shared by Litmus email analytics, Apple iPhone secured its first place in email client market share — up almost 5% since last year. With 90% of all email opens coming in the Apple Mail app on iPhones or iPads, Apple sits as the leader in the mobile email category and might not be overthrown anytime soon. In the desktop email category, Apple Mail on Mac accounts for 58.9% of all email opens.
Percentages of mobile opens vs desktop will therefore be substantially impacted. The user agent on Apple's proxy servers, which is sent from the email client when asking for images, will not accurately convey what device the recipient is reading from — an iPhone, iPad, or a Mac.
Maropost, for instance, stores the IP addresses of contacts whenever an email is opened, to make targeting contacts in a particular geographical location relevant and accurate. However, with contacts' IP addresses masked in the Apple mail app, email marketers will have to re-evaluate geo-targeting segment rules.
Also, in an A|B Test Campaign, the open rate for a test group with a higher distribution of Apple Mail contacts will be artificially higher, thereby defeating the purpose of the test campaign in the first place.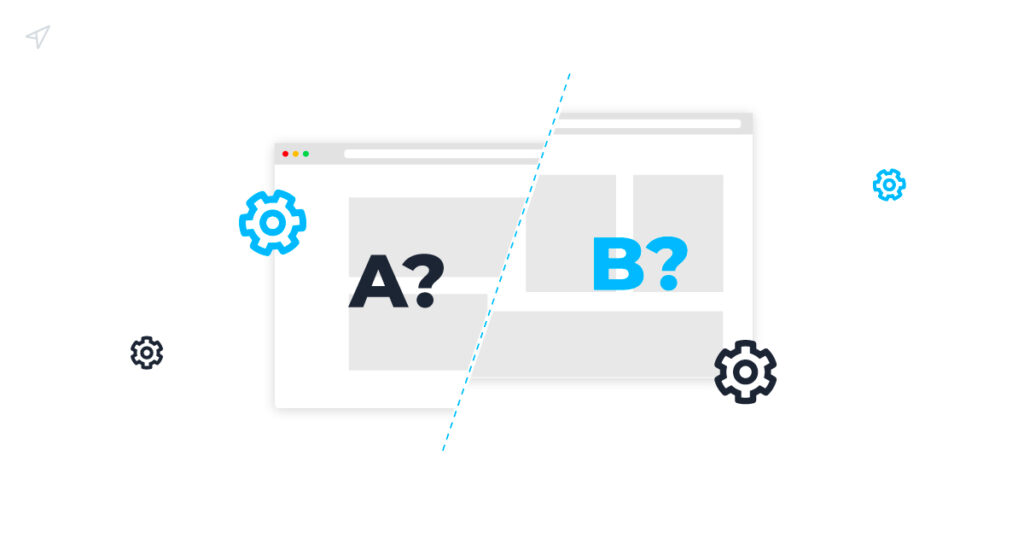 Using click-to-open rates will also become tricky. A test group with a higher distribution of Apple Mail contacts might return a lower click-to-open rate when in fact it should be higher if the open rate was accurate. Email senders, therefore, will need to adjust how they determine the winning test groups.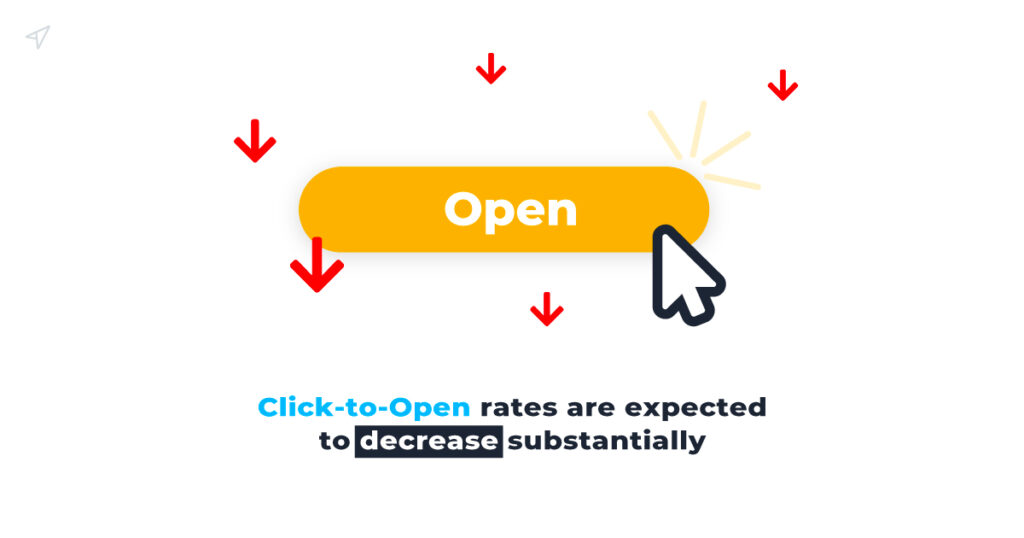 At the core of Mail, Privacy Protection is muddling the waters where the location of contact and the time of interacting with an email is concerned. This makes Send-Time and Timezone Optimization campaigns fallible. You can determine when a contact reads your mail with Send-Time Optimization and the contact's IP address using Timezone Optimization. However, you can no longer rely on both to measure campaign success.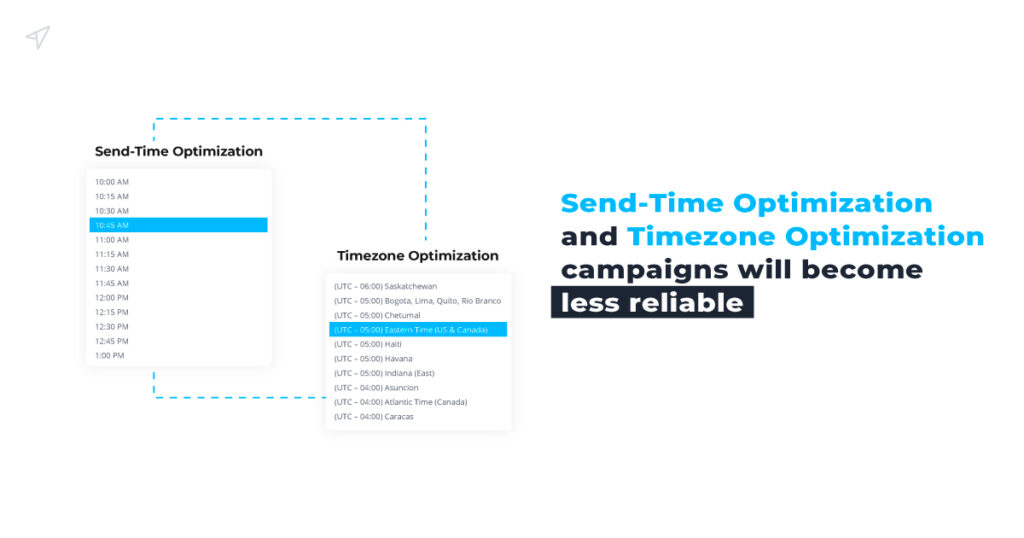 Lastly, it has become significantly more difficult for data controllers to demonstrate that permission or consent is still active under eprivacy and GDPR requirements, making compliance harder.
Adaptation mechanisms to help you stay on top of your game
The Mail Privacy Protection feature is good news for email marketing in general. Yes, you read that well. This development can be a game-changer in creating content for email marketing. Sometimes, we need to ask ourselves: "What can we do better?". Data is invaluable to a marketer because that can make a significant difference in your ROI (Return on Investment), and the ability to track it better is very important. However, this has encouraged a bad habit among email senders. Complete dependence on tracking rather than great content, relevant to the email recipient is a trait that has to go away. This is why data privacy features, such as Apple's, are good for email marketing industry as a whole. To stay on top of your game, you need to focus on sending emails with bespoke, relevant, and better content.
Apple's new feature also creates room for a compelling value proposition for inbox placement and deliverability reporting tools. InboxAware is a great example. Maropost's InboxAware helps you "achieve record-breaking deliverability and inbox placement" in your campaign. You get a detailed report that gives you a holistic overview of your campaign's health, how your email is performing, and advanced analytics that makes it easy to identify each factor responsible for your email deliverability and inbox placement.
There is obvious writing on the wall – as a marketer, you can't solely rely on open rates as indicators of your email campaign health. Although, there are other engagement metrics you can use, such as click rates rather than opens.
Conversion rate, for instance, is calculated based on clicks and not opens. Similarly, segmentation criteria should be based on clicks and not opens.
Shift your focus towards the organic growth of your mailing list, the number of views your stories get on the web, and most importantly, your revenue and ROI.
In a nutshell, we're forced to completely rethink and shift our strategic approach in measuring success for our email marketing campaigns. And honestly…it's a good thing. It means we need to start thinking about conversion/sales rates rather than opens and clicks. We need to focus on great relevant content and encourage recipients to respond to our calls-to-action.
Need to chat about your mobile marketing strategy?
More than 10,000 marketers use Maropost to engage with their prospects and customers through emails, SMS, social media and more. We're here to help you grow your business!
Chat Now