Are you just starting your business? Or maybe you've been a successful bricks and mortar retailer for a while? In any case, you've probably explored many, if not all, available channel options. But have you considered B2B wholesale?
Business-to-business ecommerce is expected to reach $1.2 trillion U.S. dollars in 2021 (up from $889 billion in 2017) according to Statista. Here are a few things to consider when taking advantage of this amazing opportunity.
1. Fewer customers with larger purchases
Let's say you manufacture 100 units. Manufacturing doesn't change depending on how you'll sell them. If you're a wholesaler, you'll most likely sell these 100 units as a single purchase. That means that you'll only have to prepare one lot of packing, one lot of shipping and you'll have just one customer (retailer) to deal with.
At the same time, you'll probably sell at a reduced rate and profit margin. Even though you're processing large volumes, you can actually work more efficiently. Of course, it all comes down to smart order management.
In contrast, if you're a retailer, you'll most likely sell your units in smaller packages of ones or twos. This means more work, time and resources for each order. This also increases costs for marketing and customer service. However, you'll probably receive a much bigger return because you're selling at a full retail rate.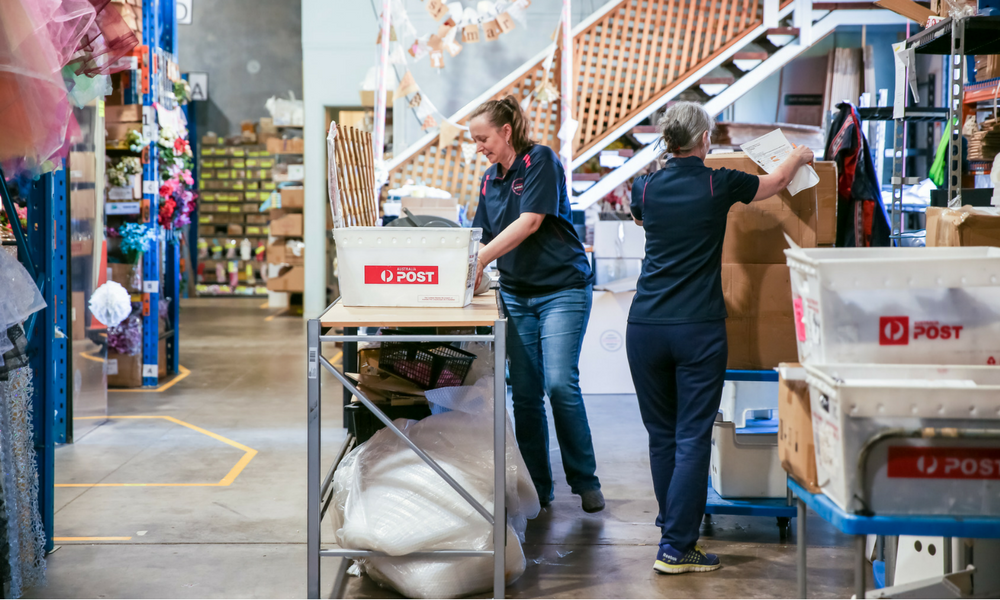 2. New customers with more revenue streams
Let's be honest: this is probably the main reason why you'd choose wholesaling. Wholesale business expands your reach and helps you gain new customers. Without wholesale, it'll be difficult to achieve on your own. Wholesaling gives you presence and increased brand awareness in multiple locations, both online and offline.
3. Faster growth
As a wholesaler, you're selling to other businesses (B2B) in bulk. This means working in much larger volumes, which in turn will grow your business quicker.
Once you've established a good relationship with B2B buyers who are successful in their niches, they will hopefully return to you again and again for restocking. Getting individual customers to repeat purchase is typically much harder.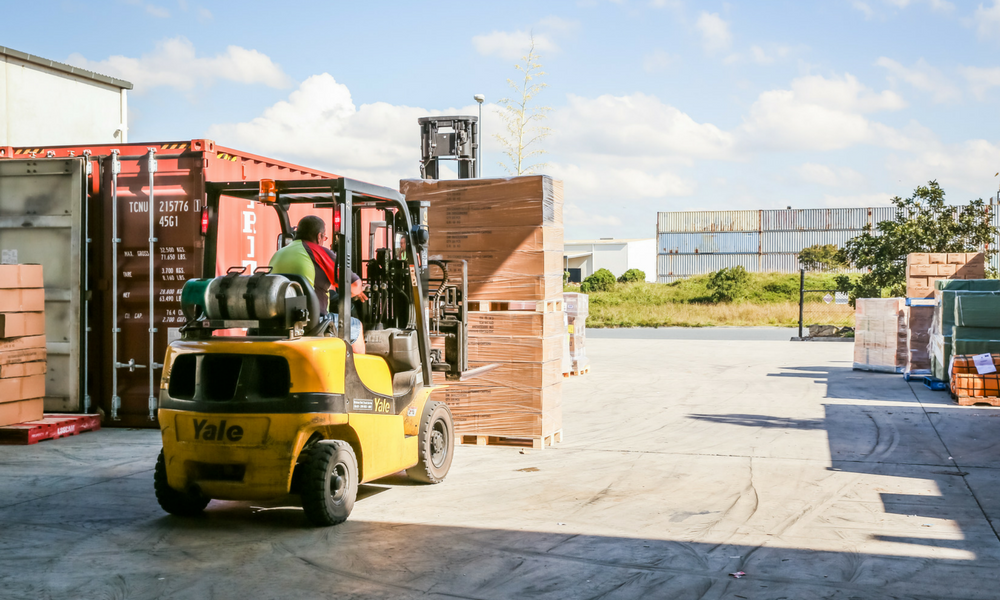 Wholesaling also offers a higher level of control – after all, as a wholesalers, you can determine a minimum order. You can even create tiered pricing structure based on quantities.
Moreover, if you use Commerce Cloud for your B2B wholesale business, you can also set different prices for various customers. For example, a purchase of 100 items is going to have a higher sale price per unit than a purchase of 1,000 items.
This also applies to purchasing additional supplies (ingredients, components, etc). If you have a stable source of sales, you can offer larger orders at a lower cost per unit. You'll also notice that wholesaling involves much less hand-holding – once you've made a sale, you can quickly move on to the next opportunity or concentrate on maintaining your inventory levels. Consistent B2B sales will give you more insights into your business performance, allowing you to forecast ahead for both sales and revenue.
Tip:
When you're just starting as a wholesaler, try offering a limited 'no minimum order' period. This will entice retailers who might've not heard about you to place an initial order.
4. New marketing team
Many often view marketing as a more glamorous side of a business – enticing photos, captivating stories, and meaningful branding. Many business owners genuinely enjoy marketing. Despite that, it can be time consuming and costly. The results might just not be worth it. So think of wholesaling as outsourcing your marketing!
Let your retailer partners do what they do best – reach new customers, make sales and build your brand for you. Keep in mind: sometimes you won't have as much control over the messaging, but you can still provide brand guidelines, imagery and copy for your retailers to draw from.
5. More credibility and legitimacy
A retailer has carefully selected you and chosen to stock and sell your products over others. It's great for your ego and, more importantly, it's great for your reputation! It seems that overnight you've become a legitimate business. What's more – your credibility is increasing as your products are distributed across multiple storefronts. But wait, it gets even better! Once you have one happy retailer, convincing others becomes much easier.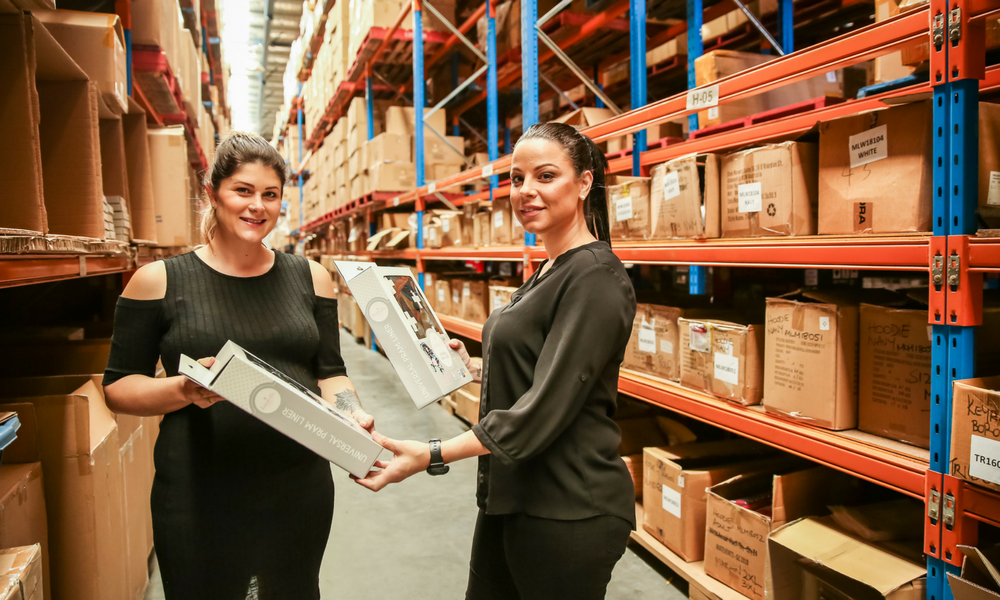 So far, wholesaling might seem like a pretty good way to expand and grow your business. But wait! Take some time to sit down and review your figures.
Generally, retailers will double your wholesale price to sell to customers. Because of that, you need to know the exact landed cost of your product. Take into account manufacturing resources, labour, overhead, fulfillment and any other direct costs.
Before you jump into conclusion that retailers have the easy end of the deal, consider this: you're probably underestimating the time and money that goes into marketing, dealing with customers, individual packing and shipping (not to mention breakages) and so on. Chances are, your retailer may not be able to sell all of their stock at 100% markup.
Ultimately, you need to decide if you can work with a lower margin and if your wholesale price covers the cost to manufacture (or carry) your products.
Quantity = Capital
Another important thing to consider: unlike retailers, wholesalers need to have large quantities of products in stock and ready to go. This means having a good deal of cash in stock. That's a pretty big overhead to take on for a new B2B wholesale business. But don't worry – it doesn't have to be like this forever. Many B2B ecommerce businesses use wholesale as a strategy to grow their market presence, increase sales and gain a following.
What about a hybrid model?
As long as your ecommerce platform can handle it, there really is no reason why you can't be a retailer and a wholesaler – best of both worlds. Just make sure that you don't undercut your retailers on price. But that doesn't mean you can't be clever.
Maybe you could introduce new products to the market through your own retail space and leave the tried and true (or older) products for your retailers.
Another idea: stand out online by using unique images or different wording to sell products through your own retail outlet. If your marketing efforts are successful, you'll have a database of loyal customers, which will allow you to do below-the-line marketing via email. You can then offer promotional or discount codes as one-off sales, a 'refer a friend' campaigns, loyalty rewards, newsletter signup promotions and more.
So what do you need to look for when comparing wholesale websites? A wholesale platform needs to sync inventory across multiple channels and offer different pricing tiers for different retailers as well as direct customer pricing.
In short, here's what you need to go into wholesale:
A pricing structure that will cover your costs
A robust ecommerce platform that can handle multiple pricing structures
An in-house ability to keep up with the inventory demands of retailers
Still not convinced? Learn how Bikes Online went from operating solely on eBay to growing 35-40% year on year!
Need to chat about your mobile marketing strategy?
More than 10,000 marketers use Maropost to engage with their prospects and customers through emails, SMS, social media and more. We're here to help you grow your business!
Chat Now