UroTuning increased conversion rate by 25% through Findify
The Challenge
Too many choices made things hard to find
With several hundred thousand products for multiple car brands UroTuning's customers faced a complexity in finding what they needed. Visitors failing to find what they were looking for increased the risk of them leaving the site and never coming back. Additionally, there was untapped potential in presenting products that were relevant but that visitors were not actively searching for.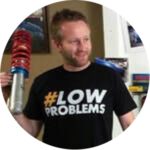 "The Findify team did a great job during the entire process. Findify pays attention to your needs and follows up to make sure everything works and functions exactly how it is intended"
Owner at UroTuning
The Solution
Advanced AI-search & Smart Filters
By setting up a car selection as the first step of product discovery, Findify made UnoTuning's complex filter solution intuitive. Customers can now easily select their car and then focus on the needed parts. UroTuning now display their big collections through search results & collections with smart filters. The advanced AI-search generates relevant results for every visitor and increases engagement through tailored recommendations.
The Results
#1 Customer Satisfaction
Due to robust implementation & continuous support from Findify UroTuning'steam can focus on what matters most –day-to-day business.
25% Increased conversion
Since implementing Findify, UroTuning has seen an increased conversion rate of 25% by making their product discovery more accessible and personalizing the experience for every customer.
100% Automated product management
Findify automatically updates the full product experience by dynamically including new assortment in line with designed strategy.
UroTuning
UroTuning is the number one source for original equipment manufacturer and performance car parts. Enthusiasts have been drawn to the site because they can virtually find any part they need for their car.