The Challenge
Bedhead Hats grew their revenue by 2,300% leveraging B2B and B2C Ecommerce
In 2015, shortly after becoming a mother to a beautiful young boy, Richelle Ellis gave birth to her business; Bedhead Hats. She then went on to win a 12-month business development scholarship hosted by a Maropost Commerce Cloud Partner, Consolid8.
Today, she runs a thriving ecommerce business that has a unique blend of B2C and B2B; selling directly to consumers through the Bedhead Hats website as well as wholesale to stockists throughout Australia.
Limited by Wix and BigCommerce
The main problem that Bedhead Hats faced with Wix was the lack of functionality to support the businesses model as a B2B (wholesaler) and B2C (retailer).
This led Richelle to start building her ecommerce store on BigCommerce. She quickly discovered that it didn't have the full suite of functionality she needed like multiple price levels and customer groups.
During her scholarship program, she discovered that several other businesses in the same program were using Maropost Commerce Cloud.
Transforming Bedhead Hats into a B2B & B2C Business with Maropost Commerce Cloud
Maropost Commerce Cloud was built for businesses to handle the mix of wholesale and retail sales. This unique blend of wholesale and retail may seem simple to manage, but there are various nuances required by wholesale customers that most platforms designed for B2C don't offer.
What functionality did they need?
Multiple customer groups;
Multi-level pricing;
Backorders and pre-orders;
Individual log-in to view individualised pricing and product content;
Dropshipping;
On account sales.
"Maropost Commerce Cloud allows you to really grow your revenue through various sales channels but also contain your costs on the back-end, because it has so much functionality. Maropost Commerce Cloud also avoids the need for a whole lot of other systems because it is a very feature-rich platform," says Richelle.
Growing Bedhead Hats Revenue Through New Sales Channels and Increasing AOV while Cutting Costs
In the 5 years that she's been on Maropost Commerce Cloud, Richelle's revenue has grown by 2,300% and her B2C average order value has doubled.
How?
Firstly, growing the B2C ecommerce arm of the business with Maropost Commerce Cloud has contributed remarkable revenue growth. This has allowed them to hire 8 additional team members and build their own warehouse.
Secondly, through increased access to new sales channels, Richelle's has expanded the business to sell in several countries including New Zealand and China.
Lastly, using Maropost Commerce Cloud's bundling feature which allows merchants to bundle various items together to be sold as a "kitted bundle," Richelle saw her average order value increase by 100%.
In fact, she had never considered that children's hats could be 'bundled' but she was experiencing more and more requests for a standard children's play hat, a beach/swimming hat and a fancier hat for going shopping with Mum, which led her to explore the Maropost Commerce Cloud kitting/bundling feature.
Maropost Commerce Cloud as a Partner
Reflecting on the move to Maropost Commerce Cloud Richelle says that she finds Maropost Commerce Cloud great value for money and loves the Australian integrations. "Our customers love Bedhead Hats because we are an Australian business and we love Maropost Commerce Cloud because they have always taken an Australia first approach. We love the fact that the first integrations were to all of the key Australian payment gateways and freight companies."
Switch to Maropost Commerce Cloud, the platform built for B2B and Multi-channel Retail.
Maropost Commerce Cloud helps businesses punch above their weight. Build, run, and grow your business online and offline with Australia's only all-in-one solution for ecommerce, in-person sales, inventory & fulfilment.
Start your free 14-day trial. No Credit Card. No Fees.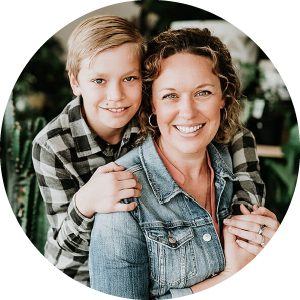 Maropost Commerce Cloud allows you to really grow your revenue through various sales channels but also by containing your costs on the back-end. It has so much functionality, you avoid the need for a whole lot of other systems.
Bedhead Hats
Bedhead Hats
Family run and 100% Aussie owned business Bedhead Hats promotes sun safety and comfort for babies and children. Looking to grow their business, they found that the previous platforms lacked the functionality they needed.