Drive engagement and results with unparalleled email deliverability
The Challenge
Driving customers loyalty through email marketing
The New York Post Digital Network needed an ESP with robust, forward-looking features that could rapidly scale their email newsletter business. At the same time they wanted their ESP to do more than meet their editorial and marketing goals; they wanted a platform that was truly invested in their growth. Additionally they needed an ESP that prioritized customer service and paid attention to the unique needs and challenges of digital publishers.
Here were their email marketing goals:
Develop one-to-one relationships with users and
increase newsletter subscriptions
Encourage repeat site visits and increase engagement
and pages per session
Foster loyalty through email marketing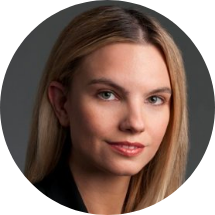 "Maropost has made updates to meet our business needs and quick resolution times have resulted in a dramatic reduction in time needed for email administration."
Director of Audience Development at NEW YORK POST
The Solution
Email functionality and user experience
After meeting with several prospective ESPs and analyzing each one's strengths and weaknesses, Maropost quickly distinguished itself.
The New York Post digital team felt that Maropost's platform was superior with respect to functionality and user experience. They also loved Maropost's unique approach to customer service and client growth. With access to executive management and the ability to collaborate with senior personnel on improving and creating features, Maropost's Client Success team went above and beyond New York Post's expectations.
In summary, Maropost provided the perfect foundation for the New York Post to achieve their ambitious email goals.
The Results
Better engagement and deepen relationship with users
After a comprehensive IP warming process during onboarding, the New York Post began leveraging Maropost to actively pursue list growth, launch new email products, and improve their email offering.
But email marketing isn't always easy, even on Maropost. Luckily, our Client Success team is always there to help when issues arise.
When the New York Post was mistakenly placed on a major anti-spam blacklist, they were notified of the problem at 1 AM by a senior member of Maropost's deliverability staff.
But before reaching out, the Maropost deliverability team was already hard at work taking steps to remove the New York Post from the blacklist. Within 24-hours of the issue arising, they were de-listed, with minimal damage to their deliverability as a result of Maropost's quick action.
Moving forward New York Post plans to use Maropost's unique capabilities to experiment with different newsletter sign-up units and launch even more products across New York Post, Page Six, and Decider. Furthermore, they're aiming to experiment with personalization in order to continue to drive engagement and deepen relationships with users.
New York Post
Founded by Alexander Hamilton in 1801, the New York Post is the oldest continuously-published daily newspaper in the United States and one of the nation's premier digital destinations for news and information. The New York Post's fabled Page Six gossip column is a world leader in breaking celebrity news and has evolved into its own iconic and powerful brand. The Post Digital Network is comprised of the flagship NYPost.com, PageSix.com, and Decider.com, covering streaming television and movies. The New York Post and the New York Post Digital Network are owned by News Corp (NASDAQ: NWS, NWSA; ASX: NWS, NWSLV).