10x higher engagement rates with email marketing automation
The Challenge
Streamline segmentation, improve reporting and increase reliability
As Haymarket evolved, so too did their strategy — and their digital ambition.
They became very interested in the power of customer data and what it could do. In 2017, they installed Customer Data Platform (CDP) Lytics on their website to help their team target first-party data based in specific interaction, and began to push their platform to its limits, resorting to workarounds and hacks to access data at the granularity they needed.
They recognized that the platform that grew with them for so long was not the tool that was going to power their evolution, and kicked off a comprehensive search for their next engagement platform, evaluating 13 total vendors over the course of a year.
"Segmentation doesn't just help with email and click rates, it helps with inbox deliverability. In the end, the bottom line impact is all that matters. Sending to smaller, more thoughtful segments increases your chance of reaching the inbox and decreases the likelihood of opt-outs. Our goal is to send as little as possible while improving existing engagement levels."
What they were looking for:
Granular Segmentation – In order to get precise in their personalization, Haymarket wanted complete flexibility in their targeting and the ability to segment their audience based on their demographic data and the recency and type of their interaction.
Improved Reporting – Haymarket needed to be able to see all of their important data points in one place, as well as the ability to surface straightforward statistics to inform their triggered and automated emails. According to Josh, this can be especially tricky for ongoing campaigns. They were also looking for pivot reporting: the capability to send an email to a massive group and understand the statistics at a granular level, for instance, understanding the stats for just C-level folks within a list.
Faster, more reliable Interface With so many campaigns and segments to manage across so many brands, Haymarket needs serious computational power. They needed pages that don't crash, faster searches for different campaigns and segmentations, short loading times, quick calculations, and the ability to run multiple data jobs simultaneously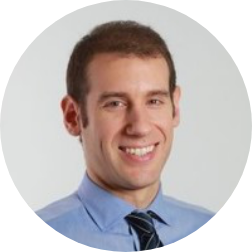 "We were absolutely leaving money on the table in not being able to pull in the latest content each time a follow up email went out. The clickthrough rates with this strategy are 5-10x higher than our standard newsletter."
Senior Director of Email & Data Operations
The Solution
Build customized journeys for superior customer engagement
The biggest use case Haymarket was looking to solve for was the ability to trigger personalized email automatically, populated with dynamic content based on a readers demographic information and historical interactions with Haymarket's brand.
Haymarket's medical publications include 20 separate publications, each targeting a different professional specialty, so it's important for them to be able to personalize the content each person sees and A/B test to optimize their program.
For example, if Clinical Advisor is trying to fulfill a lead generation goal for a client in their medical business, it's not enough to know that a reader is an oncologist – they want to know exactly what kind of oncology content they read and how often in order to re-engage them with relevant content.
With Maropost, Josh's team can target anyone that clicked on a link containing, say, a specific drug name in an email or on their website website and enter them into a re-engagement campaign to serve them up an email with the latest content relating to the ailment they're researching.
According to Josh,

"I especially love how we can make these journeys diverge and converge again – it made whiteboarding things like this so much easier. Setting up such a robust program would have been impossible in the past, and overall we can deploy automation about 10x faster than we used to be able to… In Maropost, I can set up touchpoints four follow-ups deep in about 3-4 minutes, whereas previously it would take me more like an hour."
The Results
Deploy automation about 10x faster than before
Let's be honest: it's a massive lift for any company to transfer systems – especially for a company like Haymarket who manages so many brands and complex customer journeys.
"Maropost expressed genuine interest in understanding our business and wanted to be a true business partner. That's really important to us for the technologies we work with. We want to learn from you, and grow with you. We wanted our vendor to be as invested as we were in the relationship."
Josh worked closely with Maropost's on-boarding specialist Katharine Nowlan through implementation, and today considers Rebecca Pan, Maropost's Strategic Customer Success Manager an extension of his team.
Haymarket Media
With a diverse portfolio of over 70 market-leading brands Haymarket media is one of the world's leading media companies covering specialties across the b2b space. Their brands include PRWeek, Clinical Advisor, and more. Over 16000 companies rely on their content, advertising, and marketing programs to connect with their audiences at the right time, with the right message.

The brain behind their powerhouse customer engagement channel is their Senior Director of Email & Data Operations, Josh Storch, and this is not his first rodeo. With more than 12 years and 10,000 deployments under his belt, Josh is a full-on owned media, email, and marketing operations expert.