Email marketing has been around for over 40 years and despite the numerous advancements in technology it hasn't gone anywhere rather it has evolved with time. The relevance of email marketing in today's world proves how effective a tool it is in driving business growth considering how quickly marketers jump on flashy new techs and trendy tactics.
However, some of its huge impact on companies despite their size, shape and industry have not been talked about enough and that's why I will be sharing with you about email marketing as an industry, its usage and growth over the years.
Email Marketing – How it all began
Email marketing which began as a simple message sent over a network of university and government computers is now one of the most used marketing channels by marketers to promote products and services. But beyond that it has proved to be a very potent and persuasive tool to build relationships with both prospects and customers. In addition to this, it is low cost thereby making it one of the most accessible marketing channels for all.
According to a report by McKinsey email marketing is nearly 40 times more effective than social media in customer acquisition. You would agree with me that that's quite a highly significant figure further proving that email is still central to digital communication and more importantly online advertising.
So, it's no surprise more than 80% of small and medium sized businesses choose email marketing as their best channel for acquiring and retaining customers.
Email Marketing is… everywhere!
Emails have become a part of our lives. As a matter of fact, about 6 out of 10 people check their email first thing in the morning before social media or anything else. And 9 out of 10 consumers check their emails at least once in 24 hours. This success owes to the fact that email marketers constantly and continually adapt the use of emails to meet people's needs.
At the early stage of email marketing, the common practice was to blast peoples' emails with messages (sometimes unsolicited) and hope for a response. But as time went by, many email marketers came to appreciate and adopt basic segmentation. Today, with the help of modern tools we can segment based on the past interactions – the quality and frequency of interactions – of our subscribers with our emails.
Also, over the years, the format of email content has evolved from plain text to include media like gifs, pictures, banners, videos etc thereby making emails more interactive and engaging.
According to Martech Advisor, adding videos alone to emails can increase clickthrough rates by up to 300%.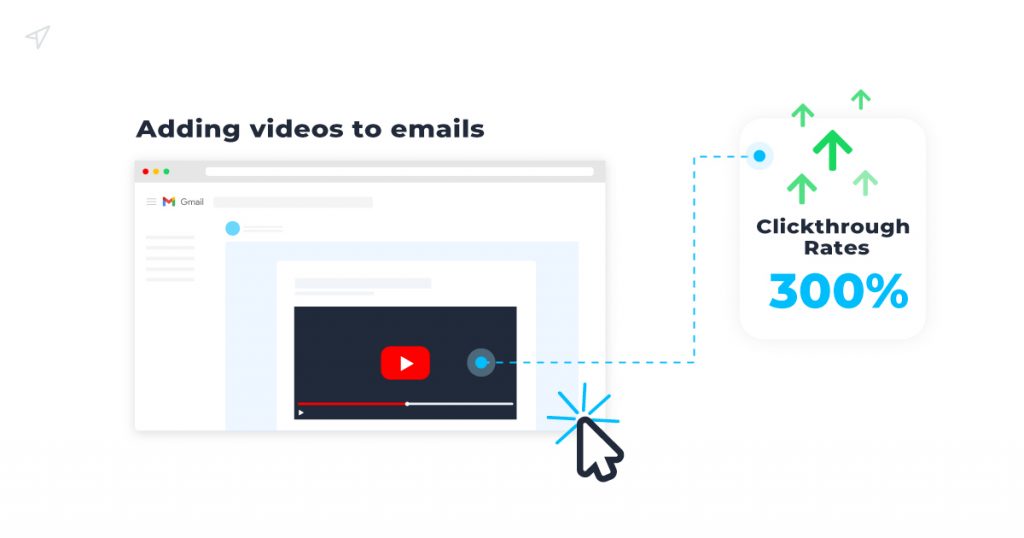 What's even more interesting is the integration of email marketing with other technologies like ecommerce stores, chatbots, social media etc in creating amazing customer experience through personalization. Generic messages achieve little in today's world.
So, the ability to use email to deliver personalized messages is no doubt one of the reasons why it is still widely adopted. For instance, certain customer actions can be predefined on your ecommerce store to set off an email to trigger the customer. A common example is abandoned cart emails which helps to earn about $6 per recipient.
Mobile optimization is another remarkable change that makes email marketing relevant and usable today as a report shows that about 75% of people check their emails from their mobile phones.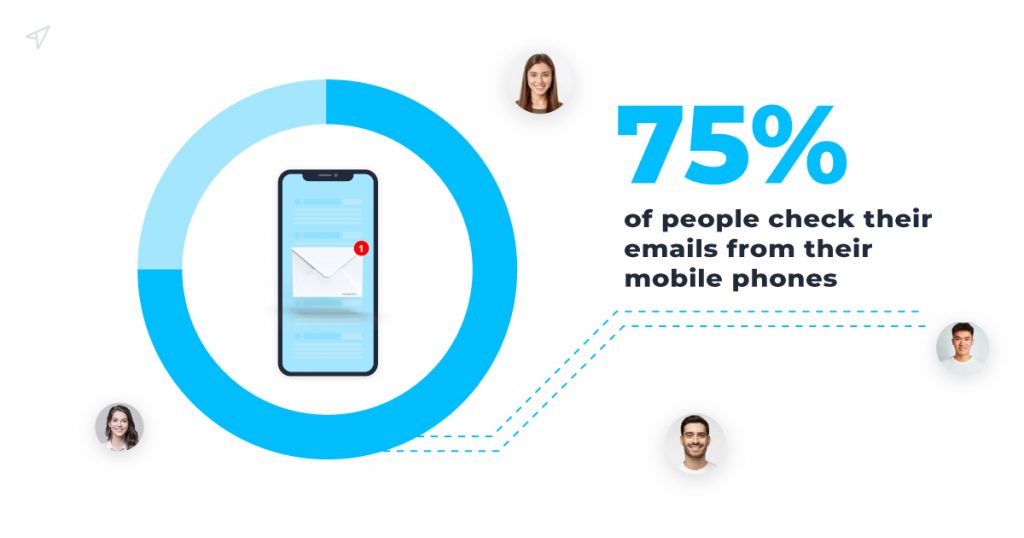 In recent times, the frequency with which people check their emails has also increased because mobile phones have made them much more accessible.
Email Marketing Growth and Projections
In 1978, when the first email marketing blast was sent, it was received by 400 recipients. Today, we have more than 3.9 billion email users spread across the globe and this number is projected to 4.3 billion in 2023. That's nearly half of the world's population.
Not to talk of the staggering number of emails sent and received daily; over 306 billion emails in 2020 alone according to Statista. This is of course due to the strong return on investment that email marketing offers among many other benefits. On average you can expect $42 for $1 spent.
When the first email marketing campaign launched over four decades ago, it generated $13 million in sales however, today the global email marketing market is estimated at $7.5 billion with the United States accounting for the most share with 27%.
The global market for email marketing is expected to grow to about $18 billion by 2027 and that's very achievable considering the recent innovative works of integrating email marketing with artificial intelligence and cloud-based technology. These integrations are already being adopted and are expected to shape the future of email marketing.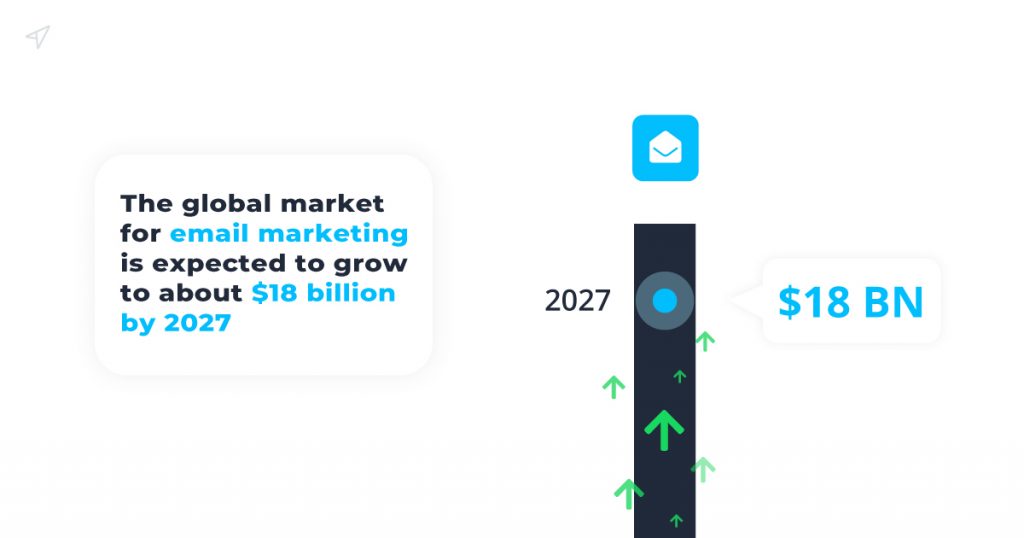 With artificial intelligence and machine learning we should see email campaigns optimized not just based on past records of customer interactions and information but also on predictive behaviours thereby informing when and how we engage our subscribers to better serve them.
There might also be an increase in the adoption of machine-generated email copies optimized for high conversion and engagement as AI algorithms get better at combining different content.
Furthermore, we should see time-consuming and monotonous tests done much faster and efficiently with AI so marketers can devote their time and energy to higher-level work on creativity, strategy and innovation.
In conclusion, email marketing might not be as "fancy" as the newer marketing channels available today. However, there is no denying the fact that it is still one of the most effective marketing channels and its evolution over the last 40 years is something worth reminiscing about even as we lay hold on what the future holds.
Need to chat about your email marketing strategy?
More than 10,000 marketers use Maropost to engage with their prospects and customers through emails, SMS, social media and more. We're here to help you grow your business!
Chat Now