Simplifying your customer engagement
Providing outstanding customer experiences means engaging with customers at every phase of their journey like never before, and focusing on how you deliver information as much as what you deliver.
But, while the current consumer landscape is complicated, your marketing doesn't have to be.
How can you simplify your customer engagement strategy? We break it down into three steps.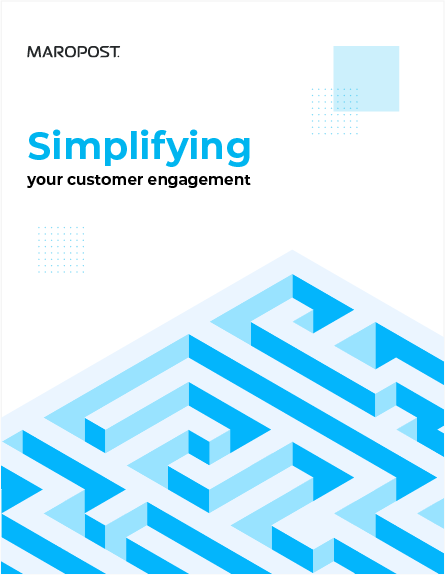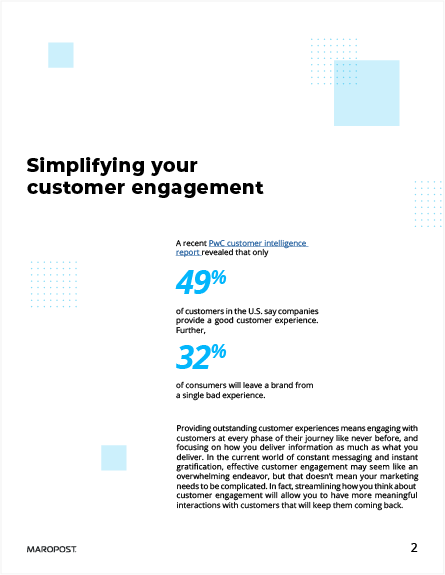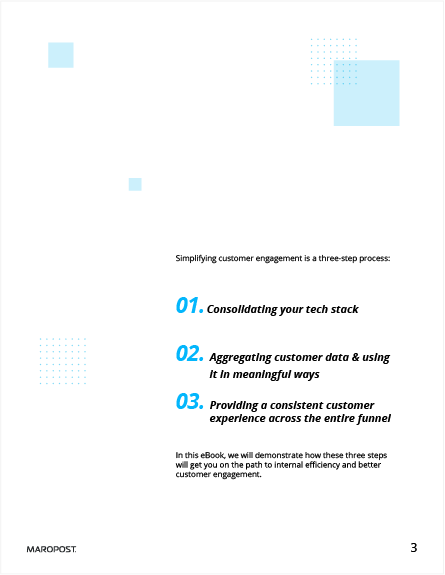 By downloading this guide, you will gain best practices for each step:
Consolidating your MarTech stack into as few solutions as possible.

Aggregating customer data, and leveraging that data to its full potential.

Providing a consistent customer experience across all channels and devices.