Doing More With Data
Today's marketers have access to more data than ever before. While the larger repository of customer information seems like an advantage, it only offers benefits for marketing teams who bring data together from various sources and channels to create a single, 360-degree view of every single customer, subscriber and follower. Doing so allows for more targeted and personalized communication.
But how can you aggregate disjointed data across touchpoints to develop a seamless customer experience?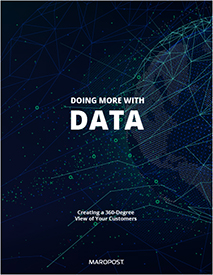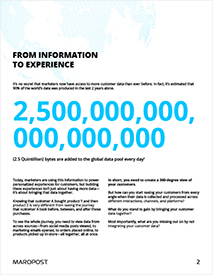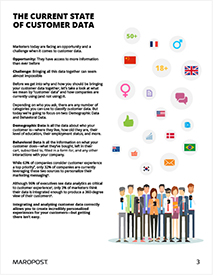 Download this guide to learn:
Opportunities and challenges that come with an excess of consumer data

Actions for properly integrating and analyzing data for better customer experiences

Tools to support personalized, data-driven customer engagement