Exceptional email marketing
The Challenge
Email marketing not performing well
Dissatisfied with their current email marketing platform's offerings, SHOP.com began exploring several high-profile ESPs to see if they would be able to handle their extensive email volume.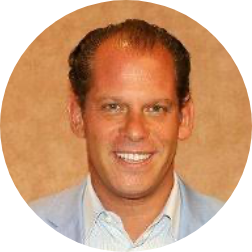 "And now that we can do that on mobile, Maropost is putting us an extra step ahead of our competitors."
Chief Marketing Officer at SHOP.COM
The Solution
Well set up email implementation and installation
After investing a considerable amount of effort into selecting potential email service providers, SHOP.com came up with a shortlist—one that didn't include Maropost at all.
But before SHOP.com made their final decision, one of their IT Managers met with the Maropost team. After an initial demo, the IT Manager presented the platform to the entire SHOP.com team. This presentation proved to be more than enough to earn Maropost the top spot on their new shortlist.
While they were enthusiastic about Maropost, the SHOP.com team knew this decision was too important to make on first impressions alone. They needed a platform that could handle their volume and desired level of sophistication. Looking to learn more about Maropost, SHOP.com launched an interview series with 10 Maropost customers.
Consistently, reviews from Maropost customers came back overwhelmingly positive—especially for the platform's unprecedented level of support. As well, installation, setup, and implementation were all significantly easier with Maropost than with other products they'd considered—making Maropost the clear choice.
Shop.com
Unlike other shopping comparison sites, SHOP.com offers a variety of tools and expert advice to help you make informed buying decisions, and to find the best products to suit your needs. The site's focus is consumer satisfaction, and when you're ready to buy, they give you options. You can use your secure SHOP.COM account to make purchases across hundreds of OneCart® Trusted Merchant Stores, all backed by SHOP.COM's 100% satisfaction guarantee, or you can make your purchase directly from the web sites of one of the hundreds of our partner stores.