Intelligent Product Search
The Challenge
Increase customer time to value
Featuring hundreds of products, Icon by Design needed to make it easier for customers to quickly find the items they wanted to buy. They were looking for a solution to provide dynamic product displays, filtering on category/search pages, and upsell and cross-sell opportunities on product/cart pages. Due to expansion, they also wanted a tool experienced in multiple ecommerce platforms.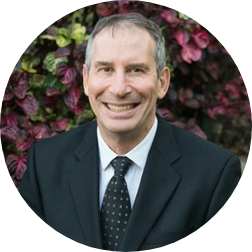 "The support we have received from Findify has been excellent and the AI has dramatically reduced the amount of manual setup required and simplified the ongoing maintenance."
CEO
The Solution
Personalized Search solution
Findify's Personalized Search solution improved Icon by Design's site search capability, both technically using features like NLP and advanced synonym control, as well as through the use of a leading Artificial Intelligence personalization algorithm. This solution improved UX on the store, and included the filtering capabilities Icon by Design desired. The Smart Collections solution ensured product listings within collections were dynamic, steering away from Icon by Design's previously static display, while Findify Recommendations utilized available space to drive additional upsell and cross-sell opportunities.
The Results
Increased Conversions
Icon by Design saw a 17% increase in conversions.
Icon By Design
We fill our homes with pieces that we are drawn to. Our abodes are invested with our passions and our personalities. So much creativity goes into making a home beautiful and meaningful. For many of us, this is an ardent pursuit.

At Icon By Design we understand this desire, but we realise that it can be tricky to find great furniture at the right price.

We think the high-end and expensive designer brands gives you, the consumer, a raw deal. That's because everyone along the way takes a cut, from brands to wholesalers and landlords. So we're taking on the high-end retailers to offer you timeless, designer furniture at affordable prices. Here's how we do it differently:

Save 50%: Direct from the Makers

No middleman. No brand owners. We source our products direct from the maker so we can offer you unbeatable prices.

With no middlemen and brand royalties to drive up the cost, you get the same exceptional design and craftsmanship as our high-end competitors, at a fraction of the price.