About Add-On
Get customers to buy more products on your site – that's more profit, less effort. That's One Click Upsells
Timing is everything and if upsell/cross sell efforts are left until checkout, it's too late, the shopper has checked out, an opportunity has gone begging.
One Click Upsells is the addon that delivers more profit with less effort by presenting upsell/cross sell opportunities "in the moment". Using customer purchase preference insights, One Click Upsells offers buying opportunities that are relevant and timely in relation to shopper behaviours. These opportunities are seamlessly integrated into the purchase journey so shoppers are far more likely to take up your offers.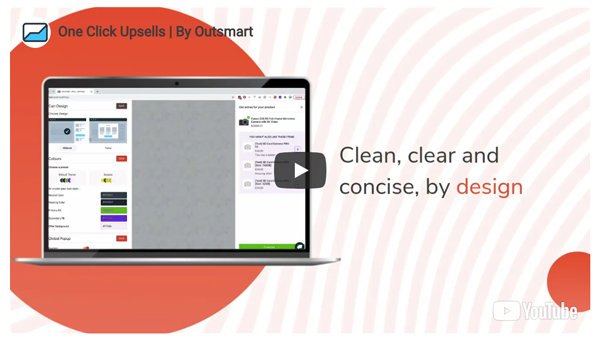 Integrating ease of use & seamless optimisation
At last, upsells and cross-sells at one with your business thanks to One Click Upsells. Increase profits the smart way.
Relevance + timing = more profit + less effort
Present the right offers at the right time to the right shoppers to boost your business bottom line.
Data-driven decisions deliver confidence
Placement of offers are determined by online shopper preferences and purchases. That's profit growth by design.
Sales-focused because your results matter most
One Click Upsells focuses on delivering more profit per transaction because our success is based entirely on yours.
Unprecedented intuitive cross selling & upselling
The first app of its kind to effectively focus on increasing cart size in multiple ways during the shopper experience.
Clean, clear and concise by design
One Click Upsells declutters sales pages for a clearer path to upsell/cross-sell opportunities with smart layout and execution
Setup Instructions
To set up the One Click Upsells app for your Maropost Commerce Cloud store:
Install the app from the add-on store to get started.
Once redirected to the Outsmart website, follow the prompts to set up the app.
Price
Subscription
From $49/month Pricing is inclusive of GST. See website for details.
Support