Ecommerce SEO, or search engine optimization, is very important to increase the amount of website traffic to your site from search engines, typically Google. Organic search accounts for over 53% of all website traffic, whereas paid ads only account for 15% (Brightedge Research, 2019).
For this reason, it is important to focus on SEO for your ecommerce website, rather than spending on paid ads.
Here's some handy hints on how to improve your ecommerce SEO results when using Maropost.
1. Conduct data-driven research
You need to determine how large the customer driven demand is for your product range and the size of the market is.
Organic search is simply about understanding which keywords your consumers are typing in when looking for the products you offer. Therefore you must do keyword research for every single related keyword to establish the full market potential for your website.
From this keyword research, you'll be able to establish what percentage of your industry's total market you hold and what realistic opportunities are available for your business to access and grow.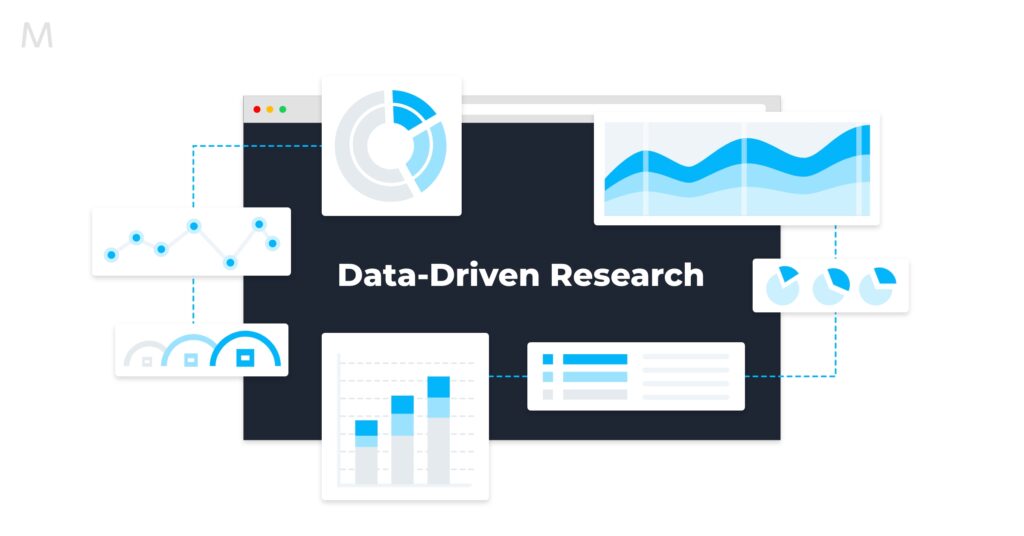 Research your product offering and all the different variations of keywords that potential customers might search for. For example, "collar", "cat collar", "bell collar for cats", "leather cat collar" or "pink cat collar".
In doing this comprehensive research upfront, it can become a data-driven guide to assist with all of your marketing initiatives online. This keyword research will tell you how much search volume demand from consumers there is for each product category, and therefore how you should organize your website and all marketing copy.

Implement this research as the framework for the category hierarchy to establish a 'tree of relevance'. For example: Home > Homewares > Garden and Outdoor > Decor would lead the customer to a page that shows all outdoor and garden decor. See this image from Megantic's client Allingtons Outpost on how they structure their category hierarchies in an easy-to-understand manner.
2. Optimize Product Pages
While the ideal product page layout and optimization varies between CMS platforms, as well as by industry and type of product, there are some general best practise tips that you should take note of.
URL format:
To ensure your new pages are optimized, keep the URL path neat with the product name separated by hyphens. Also include product variants if this is something your customers may search for (eg. colour, size).
(Bonus tip: test the product name in Google images and see what comes up to check it's the right description).
Remove any automatically generated codes, arbitrary digits or tags as these characters are unnecessary and increase the URL length.
(Bonus tip: unnecessary folders only bury the product name further down the hierarchy making it less important for Google to interpret. We usually use a pattern of /product/product-name/).
INSTEAD OF:
www.examplewebsite.com/80s-straight-jean-black-53785475121_1d445hdibpphnfyuw9nche9nskkdhw%ag9
TRY: www.examplewebsite.com/product/80s-straight-jean-black
Page Title/ Metas & H1:
The H1 tags on your site should align with the main, singular long-tail keyword that you wish to target. On a product page, this should be the full name of the product..
(Bonus tip: all H1 tags on your site should be unique).
Make sure the meta title and meta description of your pages are engaging for real users and that they contain some keyword variance. Try to align the meta title with the best possible keyword.
3. Open more selling pages
You are going to improve your chances of converting shoppers if you are putting them directly onto the landing page that most satisfies their search/buying intent online, rather than general product pages that they will still need to navigate through (i.e. size, colour).
Therefore, you should be creating static URLs via category and filter landing pages as the goal is to minimize the amount of clicks a consumer has to make in order to land on the correct category page.
For every click a consumer makes to navigate to the desired page, you lose 7 to 10% in conversion rates.
This is because there are too many unnecessary steps before reaching the destination. In today's age of ecommerce, the shopping experience needs to be streamlined and seamless for the consumer.
If a consumer is searching for a very specific item, then we want to send them to a very specific category page.
For example, if a consumer searches for "where to buy truss tomato seedlings in Melbourne", they should land on a page where they can directly add truss tomato seedlings to their cart and buy them. We do not want them to land on all tomato seedlings or all vegetable seedlings, or even worse, the homepage to a site that sells seedlings.
By opening up these specific category/filter landing pages, you also drastically expand your sales opportunities.
Think of these landing pages as sales points of entry to your website. The more you have that are relevant to your product offering, the more opportunity to generate sales you have.
However you want to only open up pages from the market research and allow the data to dictate the creation of these pages.
4. Use Google Analytics
Google Analytics helps you know what visitors are doing on your website by tracking and analysing critical site data. Bonus – it's free!
Google Analytics uses a simple Javascript code to gather data from your website. The code is added to every page and puts a cookie in the browser of each site visitor and then records their actions.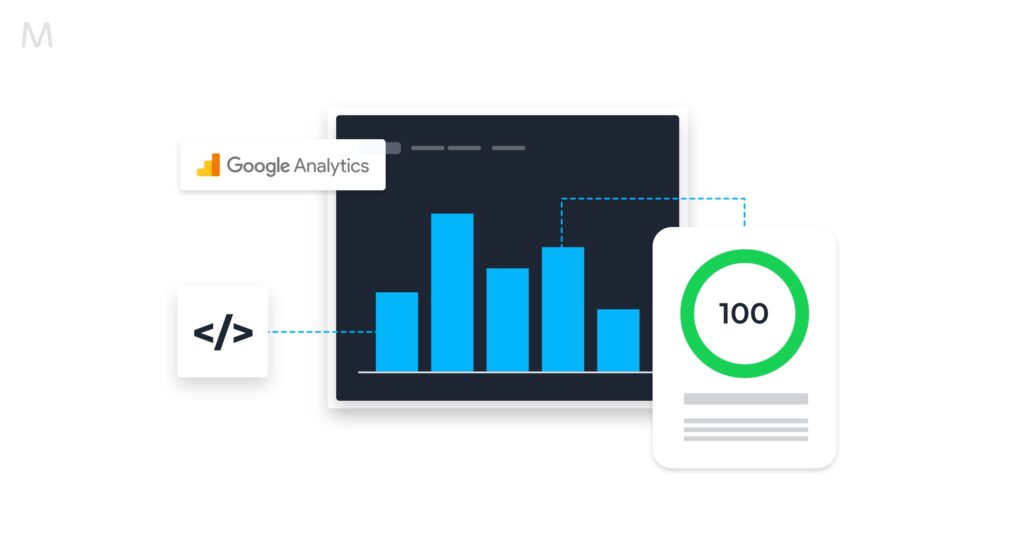 Google Analytics can help you answer the following questions:
How much search traffic is your site getting?
Which landing pages get the most traffic?
What search queries do visitors use to find your site?
You want to be tracking if you are growing in your non-branded traffic via the organic search channel, as this reflects the growth and success of your SEO strategy. Growing your branded traffic in organic search is a reflection of all of your marketing initiatives (such as when your company name is searched for).
The Dashboards
Google Analytics has five dashboards that can give you different insights about your website users:
Real-time Dashboard: what is happening on your site right now (amount of users, which pages they are viewing, their location, etc).
Audience Dashboard: who are your users (user demographics, device used, etc).
Acquisition Dashboard: where the users come from (Google, directly, referrals, etc).
Behaviour Dashboard: what users do on your website (what pages they visit, where they click, if they sign up for the email list, etc).
Conversions Dashboard: how users from different channels convert (goal tracking, product performance, transactions, etc).
5. Diversifying Investment
The key thing here is not to be too reliant on one channel exclusively. You need to strike a healthy balance between paid and organic channels, as well as spending your time working on both traditional and digital marketing initiatives.
A really great way to improve the success of your SEO campaigns is to actively work on growing your branded traffic.
This is because for every single consumer that searches for your brand and lands on the website, it sends a trust signal to Google.
Sending more trust signals to Google results in building more authority for the keywords you are trying to rank for.
Paid ads can be an effective way to grow your brand visibility and generate more immediate results through a campaign or retargeting. SEO is a more long-term strategy with the potential for higher growth, however it does involve more time investment up front.
It is important to utilize SEO strategies and focus on organic search results, as this is where most of your users are acquired. In fact, the vast majority of searchers (over 99%) click on a link in the first page of Google search results, with the first result receiving a 28.5% click through rate (Higher Visibility, 2021).
The higher your site ranks on Google search results, the more likely your site is going to be found by your target audience and the more traffic you will receive (on average, Higher Visibility, 2021).
SEO is one of, if not the most important practises that you can do for your website.
This page has been written in partnership with Megantic.
Need to chat about your ecommerce marketing strategy?
More than 10,000 marketers use Maropost to engage with their prospects and customers through emails, SMS, social media and more. We're here to help you grow your business!
Chat Now