Maropost and FeedOps partner to help ecommerce businesses grow faster by advertising and promoting themselves easier and better.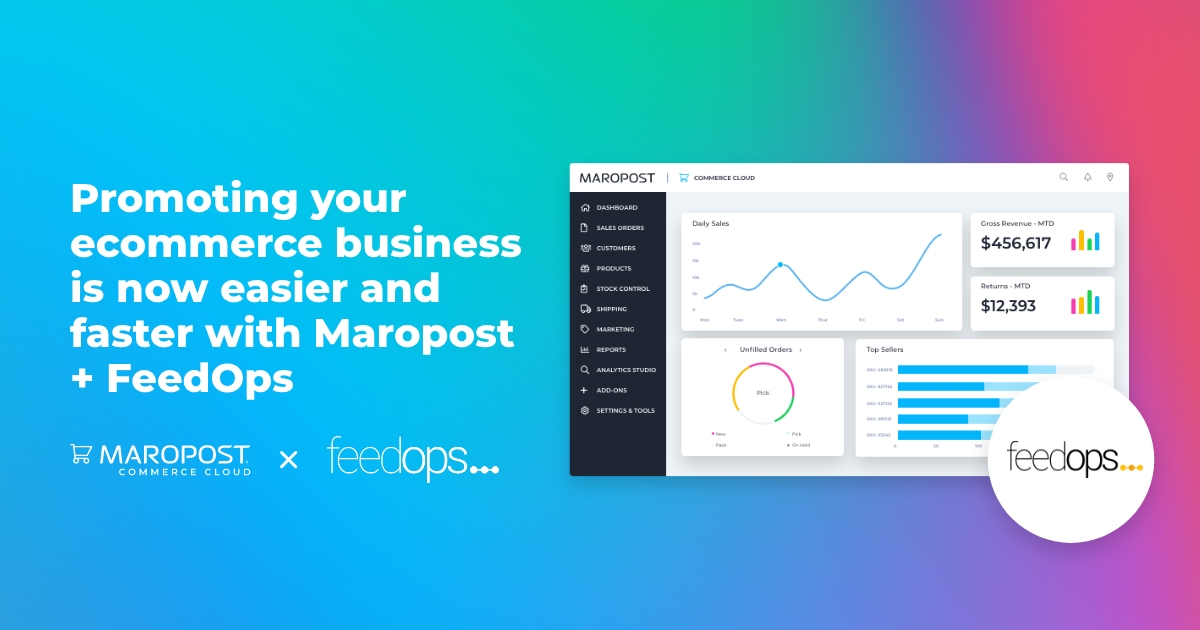 Toronto, Canada (PRUnderground) November 22nd, 2021 – Maropost, leader in the ecommerce and multi-channel marketing software, joins forces with FeedOps, a product feed advertising and marketing platform, to give every online business access to superior digital and marketing programs. Both companies share one mission: to help ecommerce companies acquire and retain customers. This is how they bring that mission to life.
The Maropost platform offers the best ecommerce platform solutions. And FeedOps compliments it through the best ecommerce product-level advertising solutions. How? FeedOps produces high-quality product data feeds with seamless product data optimization tools. This enables superior Google Shopping product feeds that improve organic and paid advertising results in Google. 
"Clients that choose Maropost are a perfect fit for FeedOps. We have been working with Maropost Commerce Cloud customers for years in Australia and have seen huge success working with the platform to produce optimized product feeds. We're excited to expand this relationship into the US and work with more great Maropost clients," – says Frank Grasso, CEO of FeedOps.
While there are alternative ways of producing product feeds, FeedOps focused on only top-quality product feeds with a deep service and support layer."There's a lot to do in ecommerce, and the landscape is changing daily. Managing it all in one place – from store creation to advertising – is a huge time saver. That's exactly what Maropost and FeedOps offer – a way to stand out from the crowd and tell the world about your business," – says Ross Andrew Paquette, CEO of Maropost.
This suite is perfect for merchants who want to manage and promote their entire inventory online. With a deep service and support layer, online merchants can confidently launch their biggest bravest advertising campaigns and make their mark in the world of ecommerce.
About FeedOps
FeedOps is a product feed advertising and marketing platform. Our mission is to give every online business access to the highest quality digital and marketing programs.
We are an Australian company, with over 18 years of experience in Google Advertising, working with online businesses around the world. FeedOps works with retailers and agencies, large and small, to help them sell more products in Google, Facebook and Instagram.
Need to chat about your mobile marketing strategy?
More than 10,000 marketers use Maropost to engage with their prospects and customers through emails, SMS, social media and more. We're here to help you grow your business!
Chat Now