About Add-On
REVIEWS.io helps brands build customer trust by collecting, managing, and publishing reviews and visual user-generated content (UGC). Delivering a world-class solution and integrating seamlessly with key platforms and leading-edge applications.
Google Licensed
Google Seller Ratings Increase Trust and Lower PPC Costs.

Instagram Influencer
Influencer Identification – Supercharge your brand by automatically identifying your most influential customers in real-time.
Reputation Manager
Build a Consistent Reputation, see your 'whole' online reputation at glace.
Our AI will automatically direct customers to leave reviews on platforms based on your goals.

Review Nuggets
Quickly create a series of persuasive review nuggets by taking snippets from existing reviews and cutting lengthy content down into relevant highlights..
Customise the type of review shown, with company reviews for your homepage, product reviews for product pages, or a combination of both.
Align on-page customer feedback with your brand messaging, publishing key sentiment that supports your selling points.
Create custom widgets that suit the layout and needs of your store with little impact on site speed.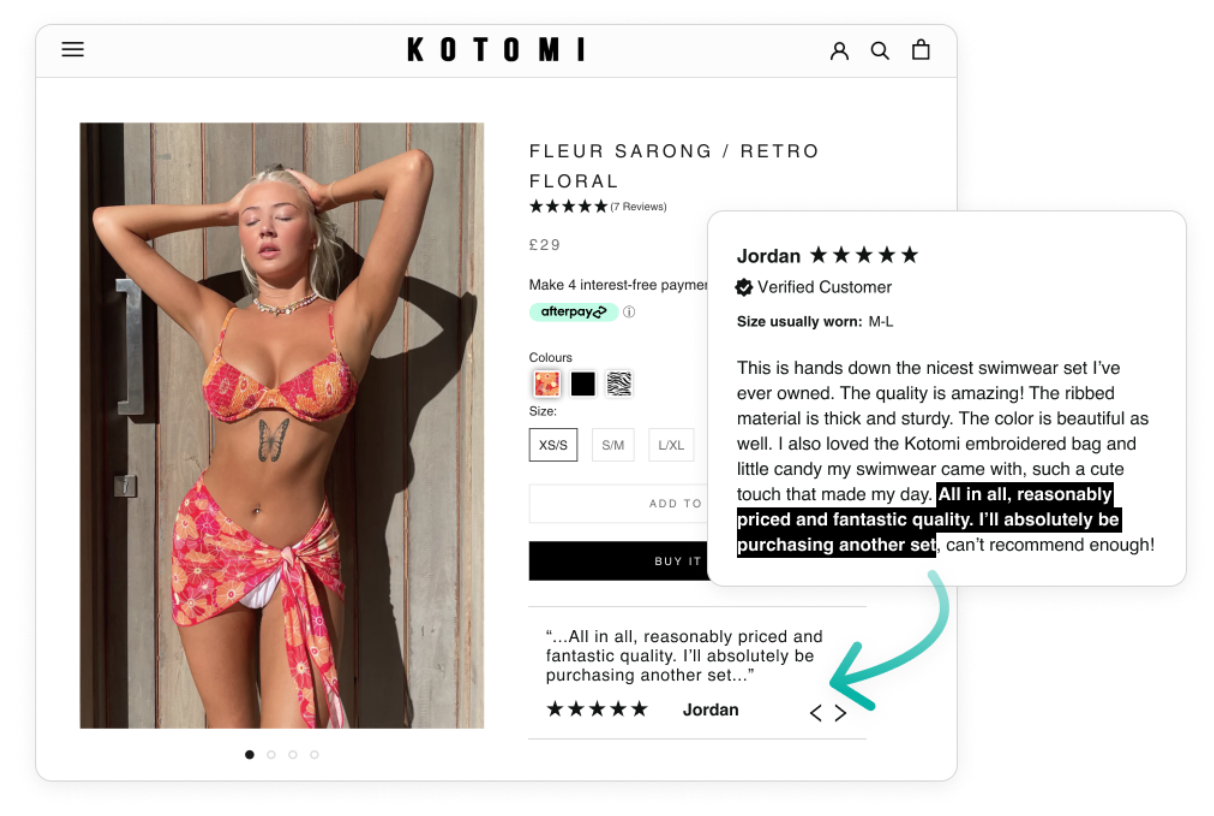 The Review Nuggets Widget is available across all REVIEWS.io price plans and our support team is here to help with any best use or set-up enquiries. And for more ways to make review content and UGC work harder on-site, check out our full widget library.
Setup Instructions
To set up the REVIEWS.io add-on for your Maropost Commerce website:
In your Maropost Commerce Cloud control panel click on the

Addons

menu.

In the Marketing section, find the REVIEWS.io add-on and click the

Install

button.

Confirm the installation and you'll be directed to the REVIEWS.io website to create your account and finish the installation.
Price
Subscription
From $65/month Free trial available
Support