About Add-On
Optiseller uses your existing data on Maropost and suggest the most appropriate categories, item specifics and data points for creating your listings.
On top of all that, Optisellers provides suggestions and guidance on how to maximise your listings to give you the best chance to drive your visibility and sales on the eBay platform.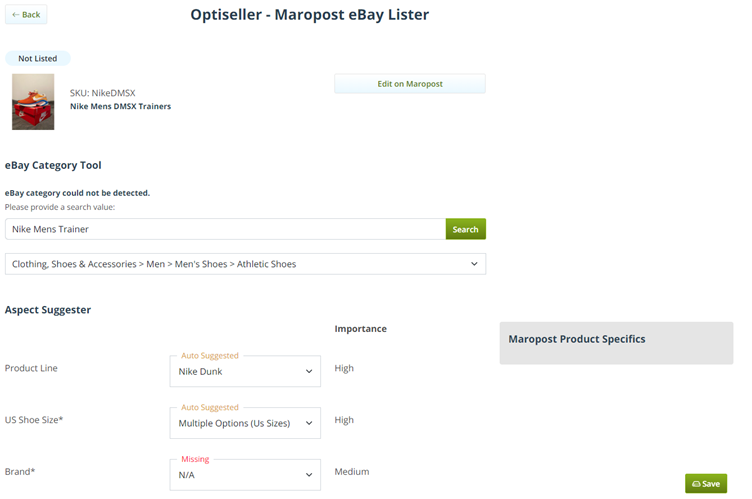 Created bespoke for Maropost users, Optiseller integrates directly into the Maropost ecosystem providing you data-rich listings without having to leave the Maropost Commerce Cloud platform.
As a Maropost customer, you will also have access to the full range of Optiseller Essential tools as part of your package. These tools feature even more ways to drive your listing visibility on eBay, saving you precious time!
Price
Subscription
$149 per month
Support