Shopping is known to be therapeutic for many. In recent times, people started turning to online stores for all their shopping needs. Whether consumers want to buy clothing or electronic products, online shopping stores have become the ultimate go-to option.
The wide range of options and convenience that the online stores offer attracts more customers to shop online. There were about 2.14 billion online shoppers worldwide in 2021.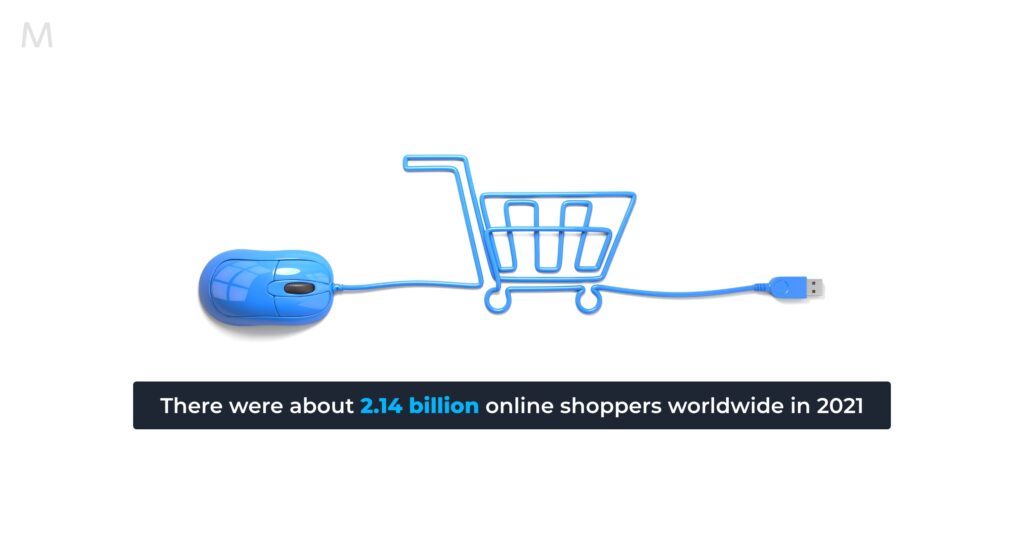 However, in order to stand out in the crowd, having appropriate marketing strategies for your eCommerce business is a must. Only when you have the right marketing strategies you can appeal to more customers and grow your sales.
Nevertheless, make sure that all your marketing efforts are not focused on online channels only. Remember that even today there are people who would prefer buying from offline stores. This is exactly where omnichannel marketing strategies come into the picture.
Omnichannel marketing allows your eCommerce business to maintain its presence across different offline and online channels effectively. It can provide your customers with unified experiences. Omnichannel marketing is all about integrating your marketing channels in a seamless manner for the best outcomes. About 87 percent of retailers agree that omnichannel marketing strategies are vital for the optimum success of their business. Are you wondering how to go about omnichannel marketing for your eCommerce business? Well, in that case, here are the best strategies that can help you scale up your eCommerce business and maximize your profits.
Audit your existing strategy
The very first thing you need to do is conduct a detailed audit of the already existing marketing strategies. Even before developing your omnichannel marketing strategies, you need to carry out the audit. It will help you figure out what actually works for your business and what doesn't.
Taking a closer look at all the marketing data can provide you with valuable insights and help you plan better. Moreover, identifying the weak points of your eCommerce business will enable you to focus on those areas and improve them. You can think of different ways to enhance your existing marketing strategies.
Often, the reviews of customers on your eCommerce site or social media can provide you with the best insights. It will give you an idea of how well you have been able to satisfy your customers and where you lag behind.
Analyze customers and map their journey
The very foundation of your omnichannel marketing strategies is to understand your customers well. However, remember that understanding your customers is not limited to knowing the gender, age, or location of your customers. Instead, you must observe the buying behavior of the customers closely.
Try to analyze how the customer interacts with your business. Understand the different channels they use in order to connect with your brand. Mapping out the customer journey is also essential.
When it comes to omnichannel retail, there are several routes your customer can take to reach the end of the conversion funnel. They can Google the products, buy through your website or via social media pages. Make sure customers are able to get an exceptional buying experience whichever route they take.
Personalize content
In order to attract and appeal to customers, personalization has become a significant strategy. Users keep switching between different devices when shopping online. To drive more traffic, you need to target all channels and customize content for every channel.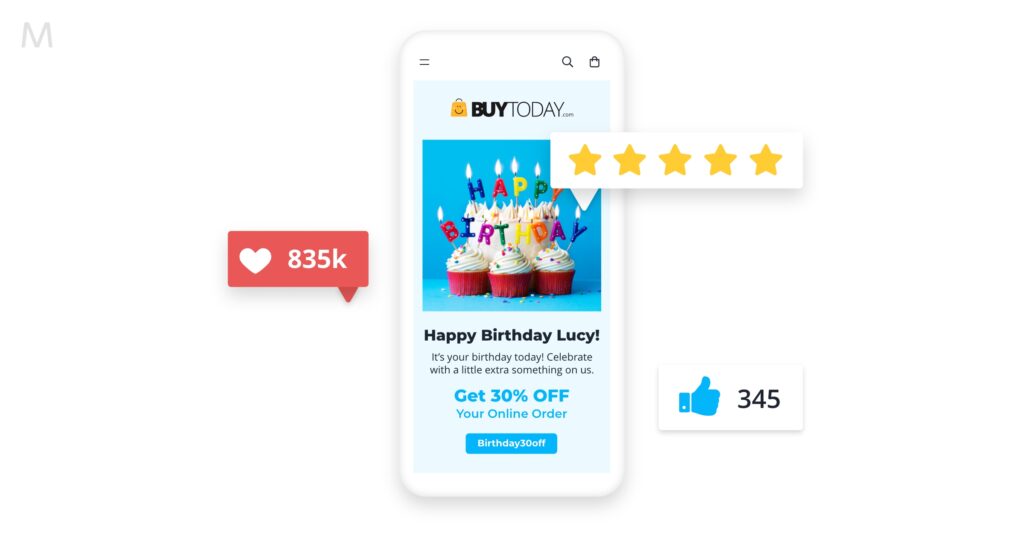 For this, your marketing team will have to spend some more time. However, make sure to craft personalized messages for all the channels. Your message can be a short one but needs to be different for each channel. For instance, your message for push notification cannot be the same as the email message content.
Segment your target audience
Segmenting your target audience is another effective strategy of omnichannel marketing. Once you understand your customers well, segmenting them can be quite easy. Segmentation can make it simpler for you to communicate effectively and customize the customer journey.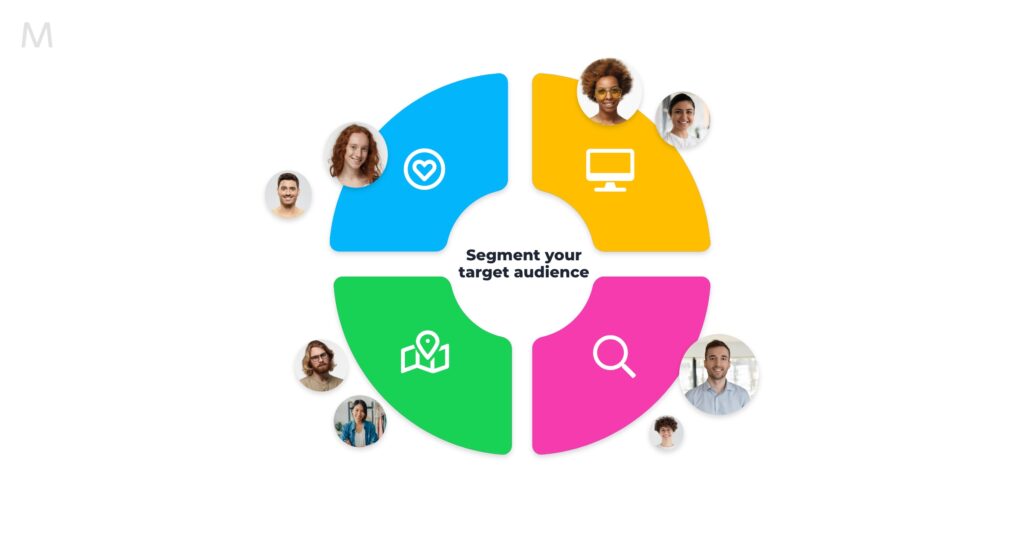 In order to segment your target audience, you can use various criteria such as preferences, likes, online buying behavior, and more. The better and clearer is the segmentation, the more successful will your omnichannel marketing be. Moreover, with the right segmentation, planning campaigns and personalizing content for different customer groups will be easy.
Focus on retargeting
Not all customers will buy the products of your eCommerce business in the very first instance. So, retargeting is important to continuously remind the customers of your brand. Through banner ads on websites, social media platforms, and physical banners on crowded places, you can easily retarget your audience.
It helps in keeping your eCommerce business on the top of the mind of your customers. The more they see your brand advertisement, the higher are the chances of conversion. Retargeting will not only drive more traffic for your business but also improve your overall ROI.
Leverage automation tools
In the busy world of today, you cannot afford to do everything manually. The evolution of technology has made marketing much easier for businesses. In order to handle some of your omnichannel marketing tasks, you will have to use automation tools. The automation tools can help optimize your omnichannel marketing strategies better.
With the automation marketing tools, you can smartly segment your target audience in much less time. You can also personalize the marketing messages and schedule your marketing campaigns. Moreover, you can easily measure the effectiveness of your marketing campaigns and make the necessary changes. This can help you save a great deal of time and effort while benefiting your eCommerce business.
Test your campaigns
When you are developing an omnichannel marketing campaign, it is quite common to be doubtful about the results. Owing to a number of uncertain factors, determining which campaign will bring your eCommerce business optimum success is not possible. What you can do here is test your omnichannel marketing campaigns.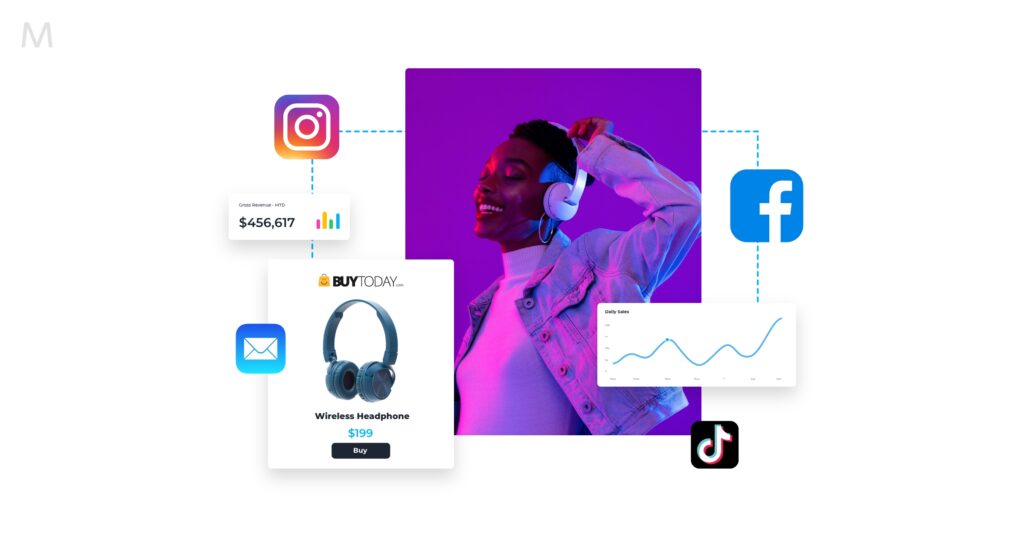 Doing an A/B test of your omnichannel marketing campaigns is the key. It will enable you to see what is working for your business and what is not. On the basis of the results, you can easily make changes to the images and messages of your omnichannel marketing campaigns.
You can even make alterations to your segmentation of customers. If you want to stay on top, it is important to test your marketing campaigns. One thing you need to note here is that testing is not a one-time process. Every time you come up with a new omnichannel marketing campaign, you will have to repeat the A/B test and find out what works for you.
Leverage Omnichannel Marketing Strategies for your Ecommerce Business
Omnichannel marketing has become the need of the hour for every eCommerce business. Now that you know the best omnichannel marketing strategies, it is time to leverage and implement them for your business. With the right strategy, staying ahead in the competitive race and meeting the expectations of the customers becomes easy.
Having a cross-functional team can also enhance the success chances of your omnichannel marketing. With the right people and the right strategy, you are sure to see great results for your eCommerce business.
Need to chat about your mobile marketing strategy?
More than 10,000 marketers use Maropost to engage with their prospects and customers through emails, SMS, social media and more. We're here to help you grow your business!
Chat Now