In early 2021, we at Maropost looked for ecommerce platforms that do it all. We came up with a vision of having one platform or marketing and email automation, ecommerce, inventory and order management and more. Today, this vision came to life with Maropost Commerce Cloud.
We designed Commerce Cloud with a few but important objectives in mind, and they are all focused on your online business:
Simplify your tech stack
How many marketing, sales, ecommerce and service platforms are you paying for? And how many do you actually use? This is exactly why you need a platform that does multiple things at once and does them well. Moreover, you need a platform that automates mundane tasks and frees up your time. That way, you can focus on actual ROI-driving activities, not repetitive boring functions.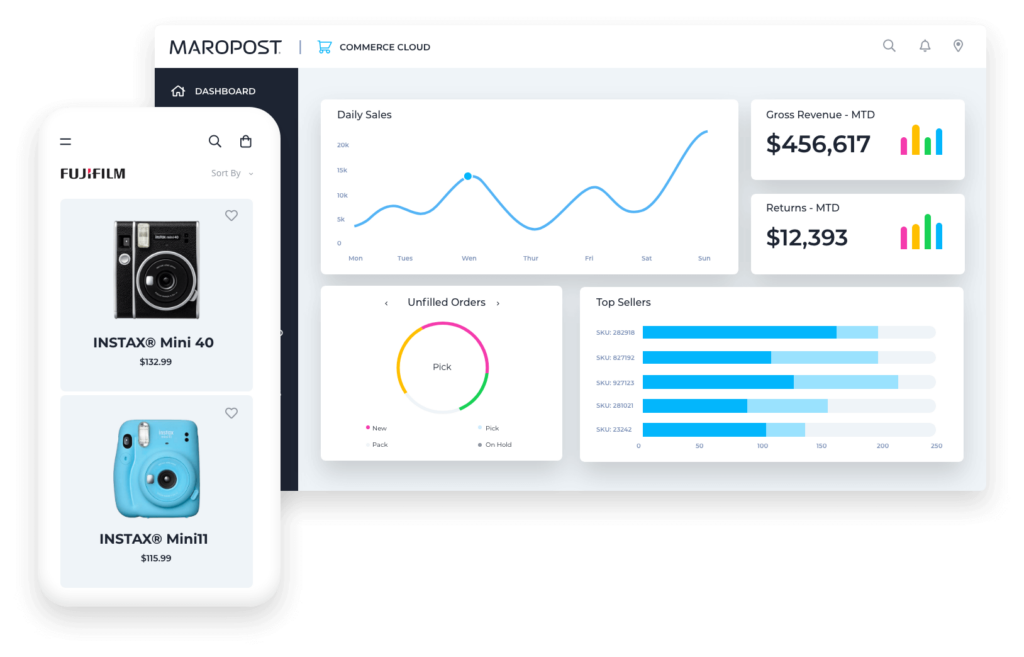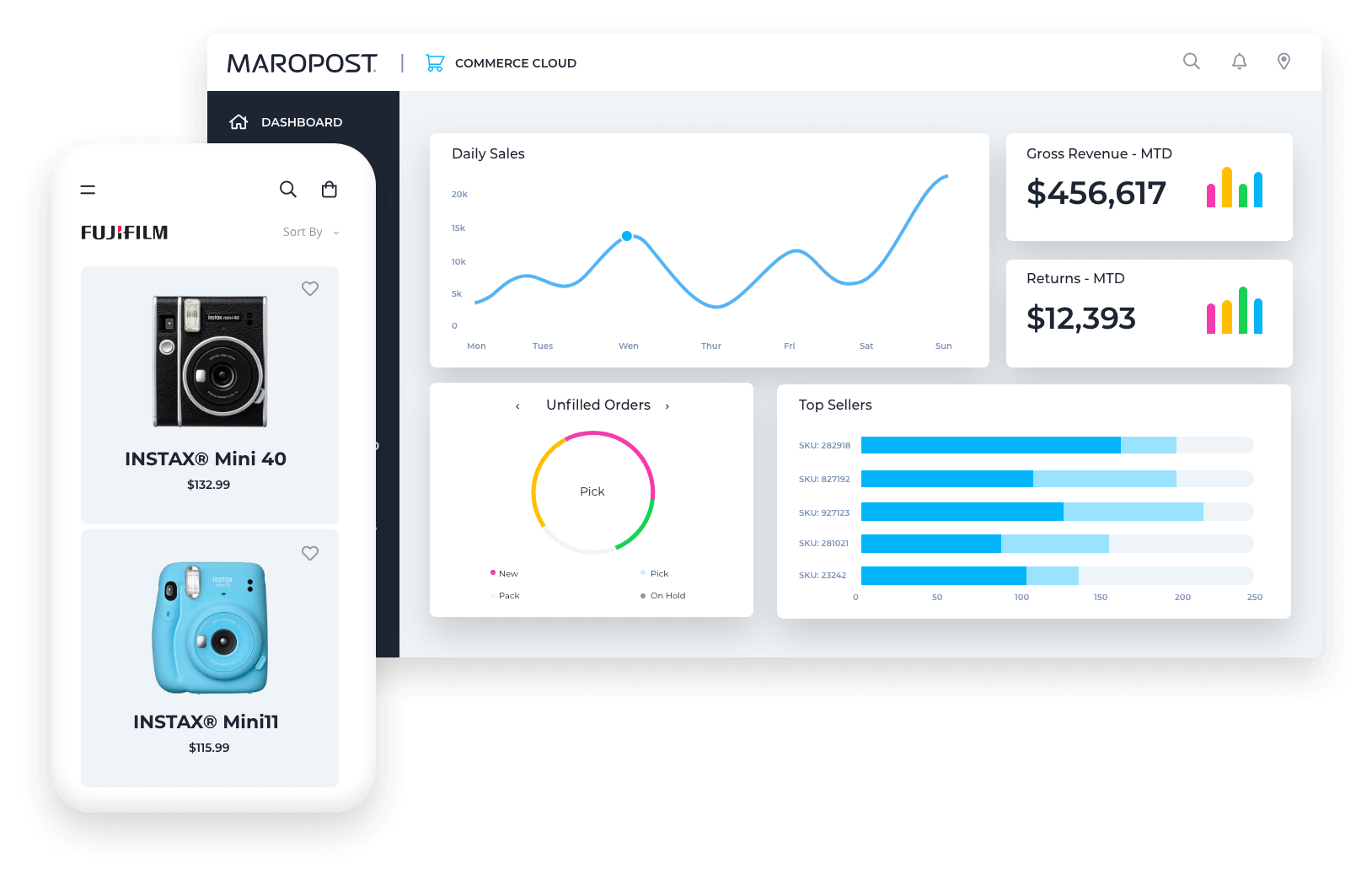 Even if you're a small business, it's always a good idea to outsource some of these activities. And it's best to outsource them to an automated platform. We're not just talking about shopping cart and ecommerce website builders functionality. We're talking truly integrated ecommerce platform. In other words, it's time to modernize your commerce, optimize your operations, and scale your business.
Pay attention to integrations
Wouldn't you love a solution that does most of the work for you (i.e. automation), gives you insights into what's working and what needs to change, and saves you time and money?
Here's more: 86% of marketers struggle with integrations. Before investing in ecommerce platforms, or any platform for that matter, make sure you research integrations that this platform offers. Would it work with other platforms you rely on? Does it offer better features? Is it user-friendly and help you sell online faster? What about customer service? Ask yourself these questions. Better yet – ask them during the product demo!
Turn browsers into buyers
Having website visitors and social media followers is great. But getting them to convert is what matters most. That's why you need to figure out what's performing best and where you have room to improve.
Real-time analytics tools and comprehensive buyer reports can help you here. For example, with Maropost Marketing Cloud you can use conversion time optimization to scale personalization and take the guess work out of recommendations.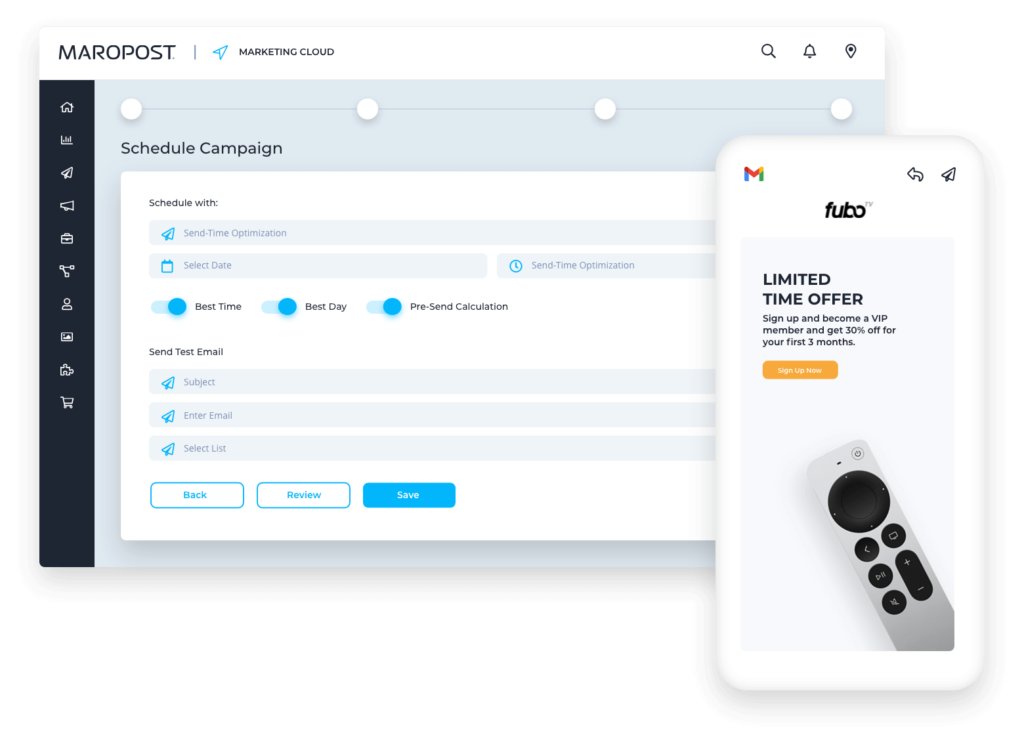 In other words, you can find out exactly when shoppers visit your ecommerce store and buy. You can then send them deals, recommendations and other promotions when they're in the buying state of mind.
After all, 75% of customers are more likely to buy based on personalized recommendations. Just imagine what that can do for your ecommerce!
Save time & money
Wouldn't we all like that? With the right ecommerce platform that allows you to manage it all in one place, it's possible. Here's how.
Build and manage a content-rich, dynamic website with enterprise-level ecommerce functionality built in
Add a blog, buying guides, articles, forms, unlimited products and more
Manage multi-channel purchasing, inventory, order management and fulfillment
Automate your Marketplace listing, inventory, and orders
Get real-time insights
We've thought of all of that when researching existing ecommerce solutions. And then we created a Maropost ecosystem (Marketing Cloud and Commerce Cloud) to unify marketing and commerce. 
We added ecommerce features to take care of your web hosting, payment processing and more to our ecommerce platform. All of that will help you simplify customer engagement, increase customer LTV and manage all aspects of your ecommerce site. 
If you'd like to test drive a frictionless platform built for ecommerce businesses, start your free trial today!