Email SaaS onboarding has been an integral part of running and growing SaaS businesses. And yet, there are online marketers that have yet to realize its full potential.
But what is email onboarding? And why do SaaS marketers love it so much?
In this post, we'll tell you everything you need to know about onboarding emails and provide tips on how you can convert more leads using this strategy.
We'll also provide examples of onboarding emails and explain what makes each one a good reference point.
So let's not waste any more time and jump right in.
Why email onboarding matters
Email onboarding is your first point of contact with customers after they express interest in your business. It refers to a series of emails that aim to:
Introduce your brand and products to potential customers
Ease the customer into the purchasing journey
Anticipate questions a buyer could have and provide answers
Direct customers toward making a sale
Onboarding emails can also be used to create opportunities for upselling.
If used correctly, onboarding emails should result in a seamless shopping experience for the customer. It's also a way for marketers to earn the loyalty of customers after successfully making a purchase.
According to EmailStatCenter, 63% of customers said that the level of onboarding they received was a factor in buying a product. 86% went on to say that they'd stay loyal to a brand that invests in onboarding.
These statistics highlight the importance of email onboarding. Customers now expect companies to offer onboarding to help them navigate after making a purchase. They treat these emails as part of a brand's after-sales efforts.
What are the different types of SaaS onboarding emails you could use?
Confirmation Email — This email is sent to customers to confirm that they have successfully registered to your site.
Welcome Email — This email thanks the customer for subscribing and tells them what to expect next.
Getting Started Email — This email contains all the information a customer might need to get started.
Resource Emails — These emails will give customers access to guides they might need to use your products correctly.
Product Highlight Emails — These emails are sent to update customers about new products that might appeal to them.
There are other email types that a marketer can use such as those designed to upsell and cross-sell products. And it is possible to combine some email types into one to make it more efficient.
How To Create Great SaaS Onboarding Sequences
Sending SaaS onboarding emails isn't as complicated as one might assume. For starters, you can set emails to be sent automatically.
Once you have the content figured out, your onboarding sequence can run on autopilot. But this brings us to the important question: how do you set up a SaaS onboarding sequence?
Here are a couple of pointers.
Figure Out Which Email Sequences You Need To Include
It might be tempting to send every type of onboarding email to qualified leads. But a smart marketer will achieve better results by carefully picking which types make the most sense to send.
There are several reasons why this is the case. First, there's a risk of annoying potential customers by filling their inboxes with too many emails. There's also a chance that they'll get overwhelmed by all the information presented to them.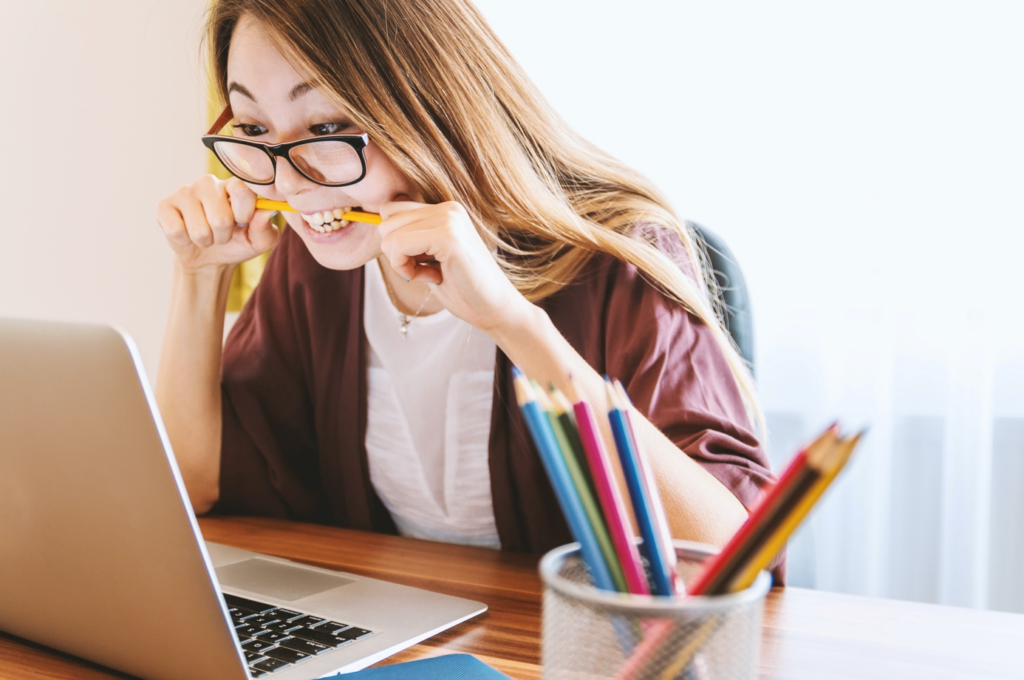 If marketers send different types of onboarding emails, they'll end up introducing multiple calls to action. This could lead to a potential miscommunication with customers.
And so it's important to assess which types of email sequences will benefit your customers the most and apply smart behavioral targeting.
It's standard for SaaS companies to send confirmation emails. And a welcome email is a common follow-up to that.
But from there, marketers have some room to experiment. Say their product has multiple features that need further explanation. Sending an email that dives into all the features is a good idea.
If a product has multiple use cases, you can send an email talking about them or asking for feedback.
Remember: you don't want to send emails that do not add any value.
Keep inactive users in mind
Just because a user signs up for a service does not mean they'll become active. Some might sign up to try the product for a day or two before leaving. There are also those who sign up with the intention of returning at a later time but never do.
Whatever the case, marketers need to develop onboarding emails that'll convince these leads to come back.
Set up a specific sequence that targets inactive users. These emails can include attractive offers, freebies or discounts. Or maybe it could extend a free trial to give the lead more time to think.
Some marketers even send invites to free webinars to try to recapture those leads.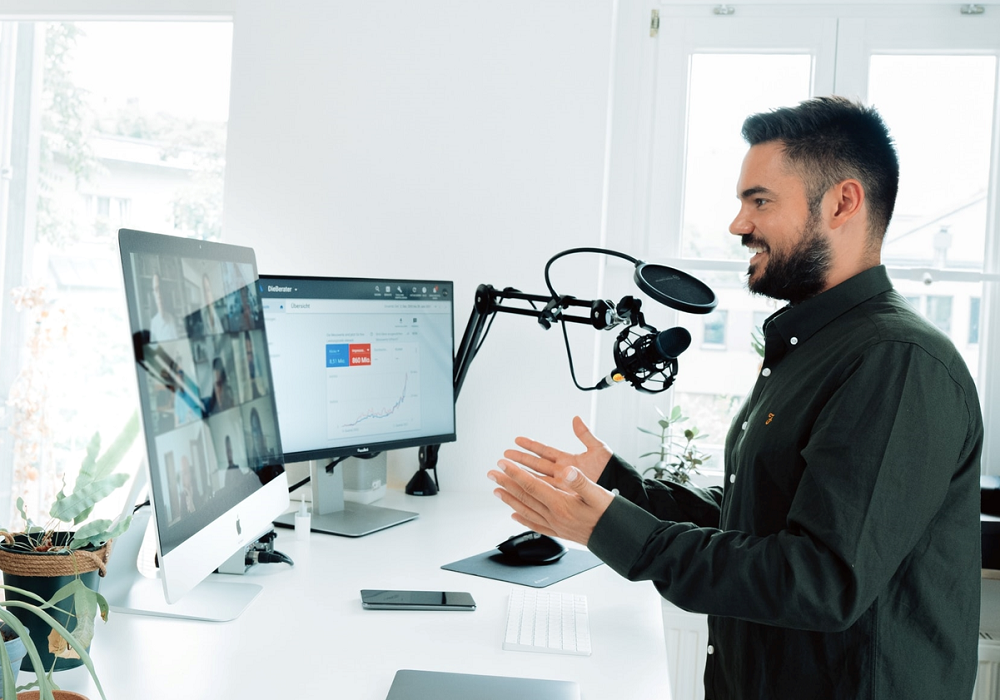 These emails can also be simple reminders to fill out missing information from the lead's profile.
Anything that can remind a potential customer to come back will do wonders.
Have a solid call-to-action
No matter what type of email a marketer sends, it should have a unified call to action.
What does that mean?
Onboarding emails need to send a lead down the marketing funnel so that a sale can be completed. This will not happen if these emails point leads to different directions.
Want a customer to sign up for a paid subscription? Then there should be a nicely-designed button that links to the order page. Don't just point to random pages on the company website.
The main goal should always be to get leads to take action. The right call to action will get users to do that.
Email onboarding mistakes to avoid
To get the best results, it's best to avoid these common email onboarding mistakes.
Don't send generic emails
Personalizing emails will go a long way. There are email tools that help marketers personalize emails automatically. It's best to use these tools if possible.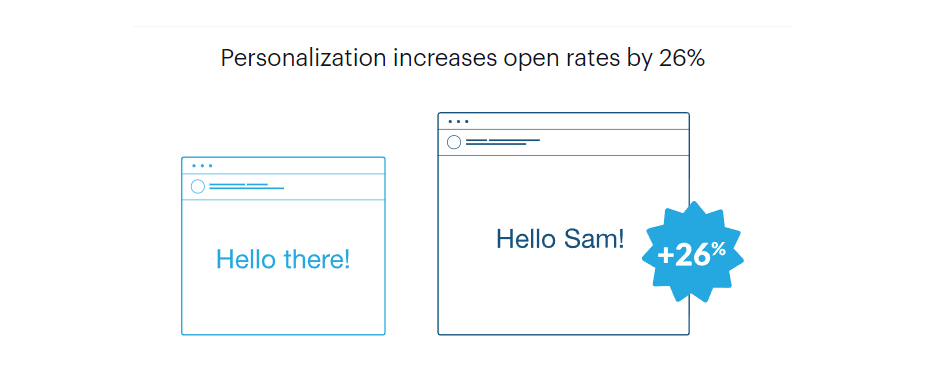 Emails that lack personality will most likely get ignored by the recipient. Injecting life and your brand colors into those emails will go a long way toward landing a sale.
Don't send long emails
It's best to keep these emails short and direct to the point. Provide the necessary information and move on. Long and boring emails are not only ineffective, but suffer from bad deliverability rates.
Aspiring marketers should strive to learn how to structure emails well. If there's a need to expand on a topic, inserting a link to blogs, articles, or social media channels might help.
Don't stick to using the same copy
A/B testing is a good way of seeing which content will appeal to most customers. See which email version will resonate the best with customers.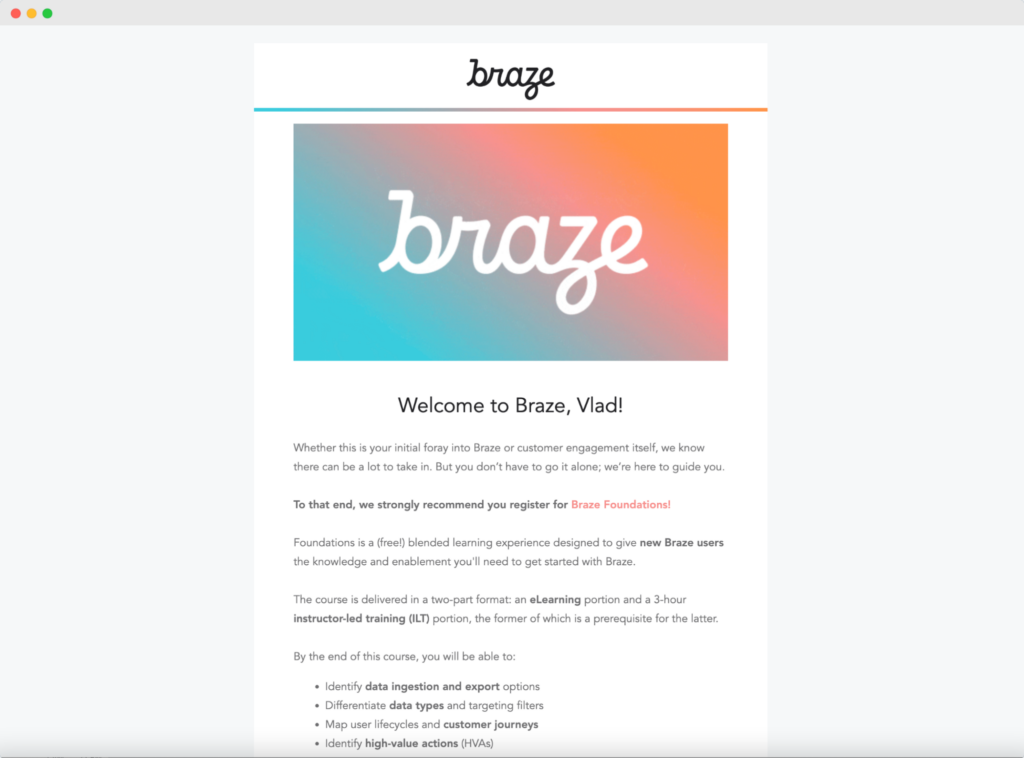 And marketers can test more than just the email copy. It's possible to test button colors, graphics, subject lines, and more.
See which email versions lead to more conversions.
Best examples
Here now are some examples of onboarding emails along with an explanation of what makes each one great.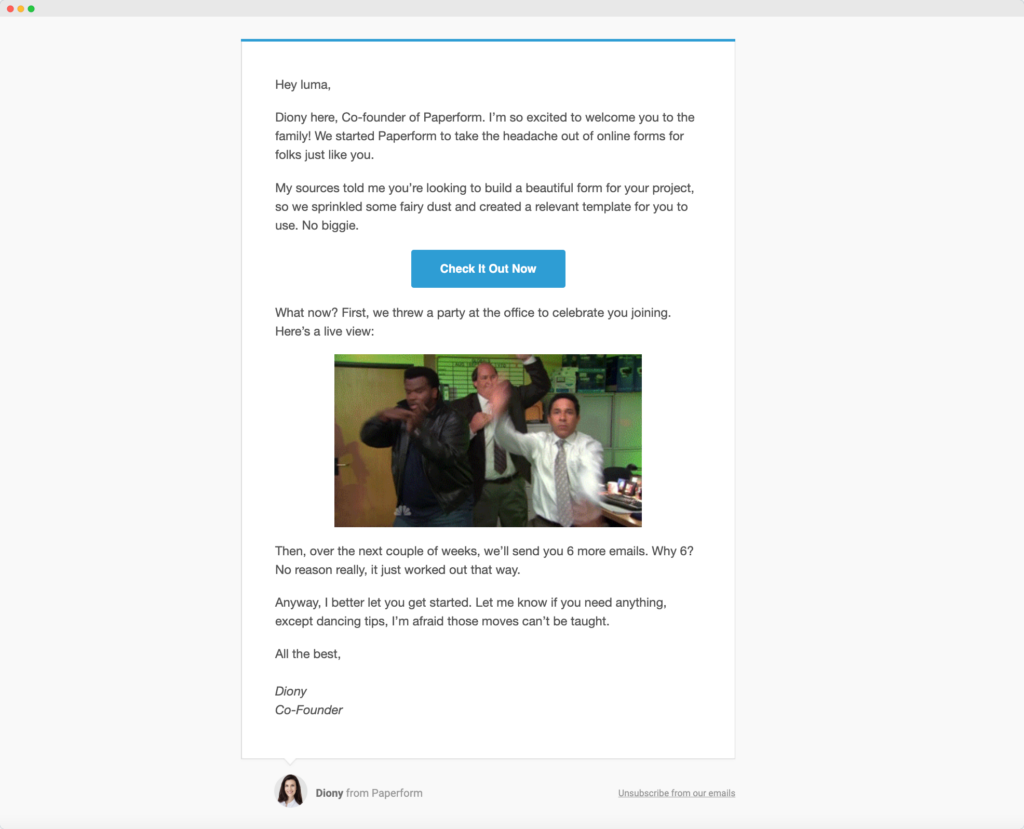 This onboarding email from Paperform ticks all of the boxes when it comes to lead nurturing:
It welcomes and thanks the user for joining
It explains what the company does
It also tells the lead what to expect in the coming weeks
And it certainly helps that Paperform uses humor to get its message across.More importantly, there's a clear call to action that directs the recipient toward the next step.
Avoma: Welcome Email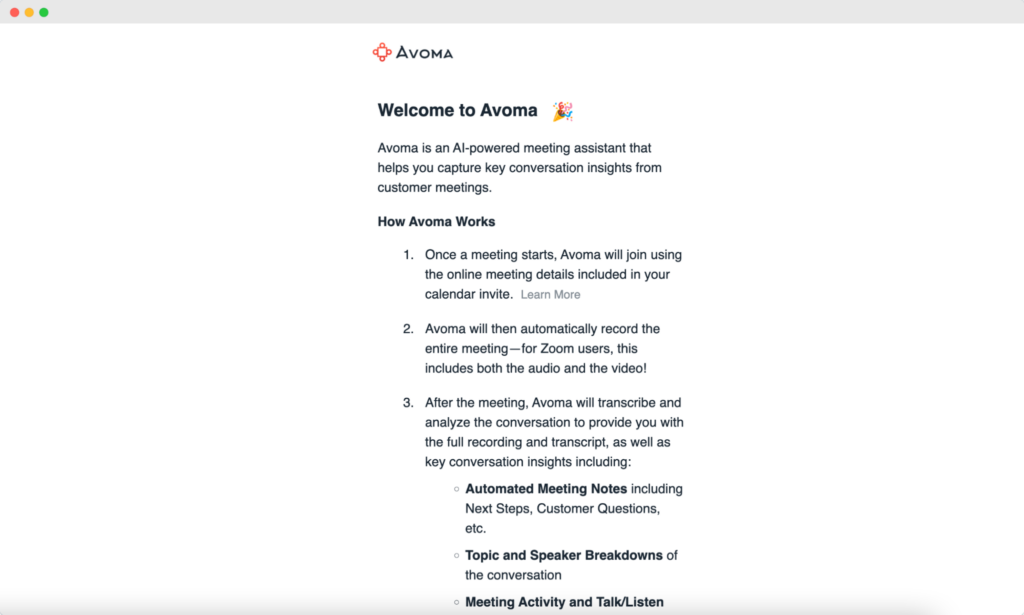 Avoma's onboarding email is short and sweet. In it Avoma lets its users know how to use the product with links to supplementary online resources.
In a way this email serves as a general overview of Avoma's features and capabilities.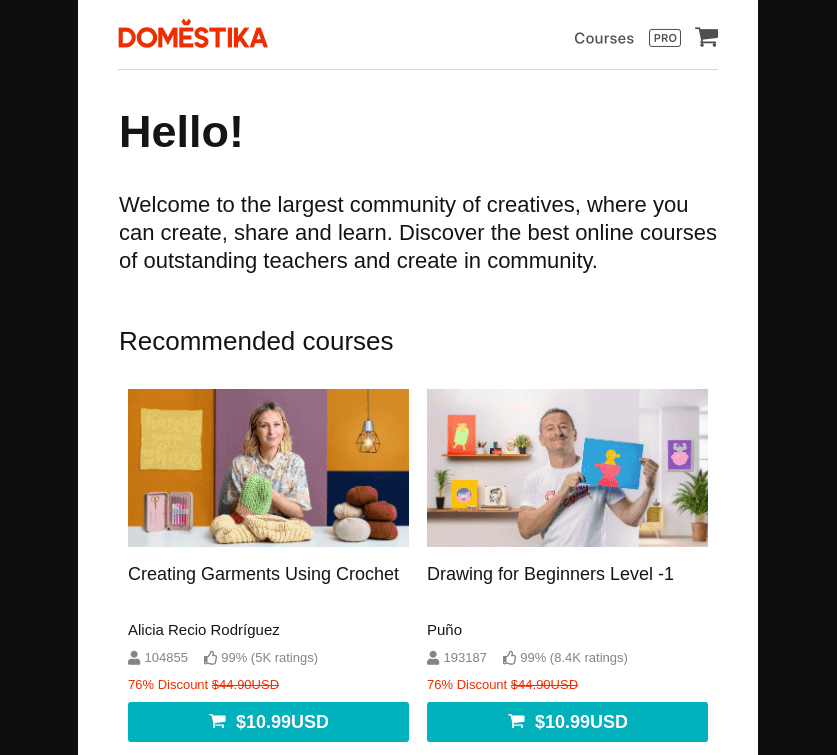 Domestika's onboarding email is an example of how a company can combine multiple onboarding email types into one.
The email's introduction highlights what the company does. It's then immediately followed by recommended courses that might interest the recipient.
Not captured in the screenshot are prompts to complete the user's profile and see all courses. There are also quick links to helpful articles.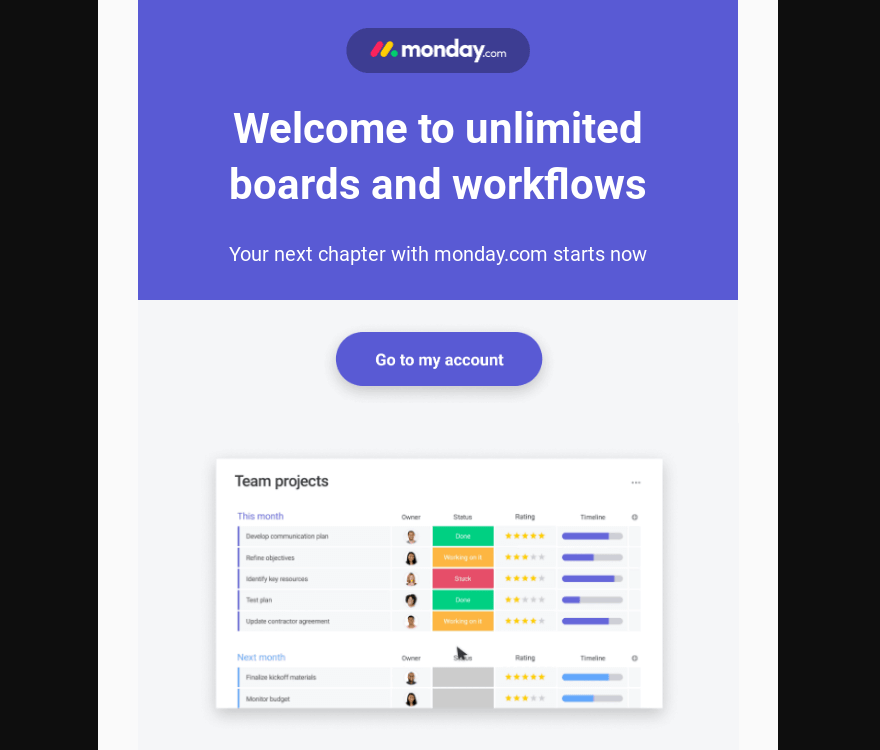 Monday.com is consistent with its call-to-actions. Throughout its welcome email, you'll find buttons prompting its users to go to their accounts. It also states that in the following weeks its users can expect to receive helpful emails from its team.
There are links to helpful resources. It invites users to join the Monday community. Users can watch a live webinar, and there's even a link to its customer service.
Sending onboarding emails is a great way to generate more sales, build your community, and create brand loyalty. Follow these tips and you'll be able to convert more leads in no time.
Need to chat about your mobile marketing strategy?
More than 10,000 marketers use Maropost to engage with their prospects and customers through emails, SMS, social media and more. We're here to help you grow your business!
Chat Now