Keep an eye out for monthly Product Updates! It's our way of keeping you in the loop about the newest features and product improvements.
Automatically Add SMS Contact to Your List
The days of manually adding SMS contacts are gone! SMS contact information can now be automatically added from the same opt-in forms that users are filling in for email, using the SMS API. Previously, Maropost users needed to manually import SMS contacts. Please see the Help Center article to learn more.
No more mistakes – send your A/B campaigns at the right time
Clicking "Send Now" for your A/B campaign sends it out immediately, even if you've scheduled it for a specific date and time. The new warning message makes sure that you're sending out the right campaign at the right time.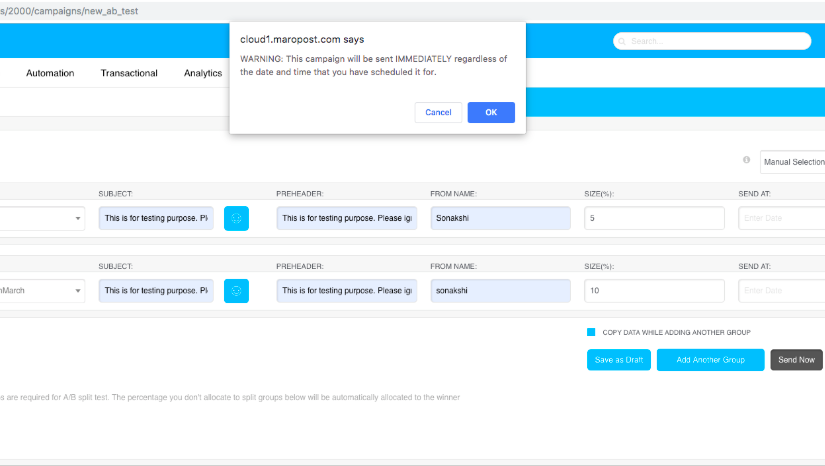 [sc name="guide-DeliverabilityGuide"]
Need to chat about your mobile marketing strategy?
More than 10,000 marketers use Maropost to engage with their prospects and customers through emails, SMS, social media and more. We're here to help you growing your business!
Chat Now