There are multiple reasons why companies or businesses may choose to migrate email marketing service providers. One can always factor in the growth and expansion of an organization as an incentive for this migration. A need for automation, better marketing analytics as well as improved email deliverability rates are also other possible driving factors.
For email marketers, these providers offer a platform for the use of email marketing services and email accounts. Every email marketer should have sufficient knowledge of what to look for before choosing the appropriate email marketing service provider. For effective migration from one email marketing service provider (ESP) to another, there is also a need for adequate information. It deals with a lot of planning.
Below is a guide that details how to make this work:
1. Evaluate your position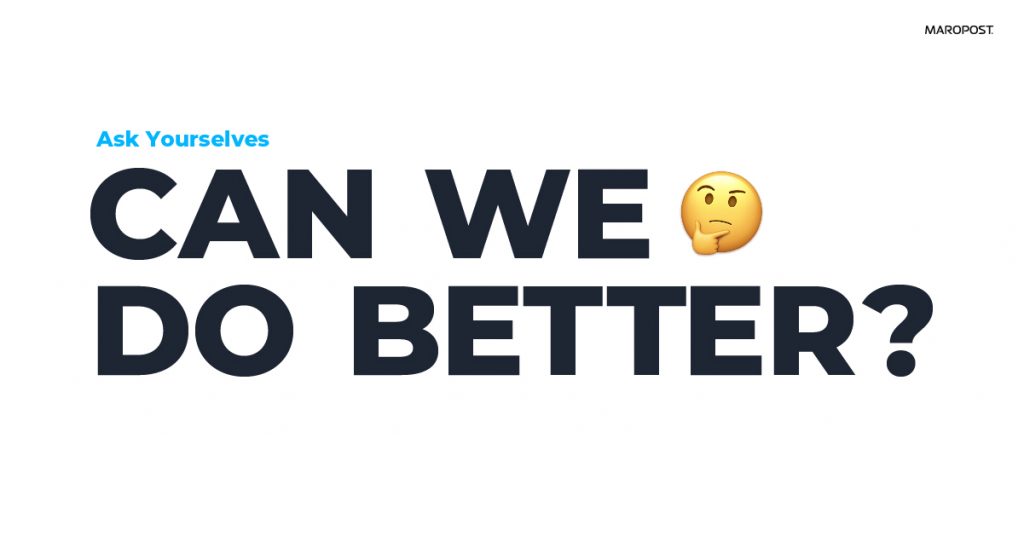 Organizations should look inwards, effective migration involves taking stock of current campaigns, documents, email metrics, KPI's, and processes. Gather feedback from your members on their experience with the current ESP. The main point is to figure out what currently works, what doesn't and how to make improvements.
Internal checks within businesses alongside solid contributions from every team member would aid in knowing what strategies should be onboarded to a new email marketing service provider.
2. Create short and long-term term plans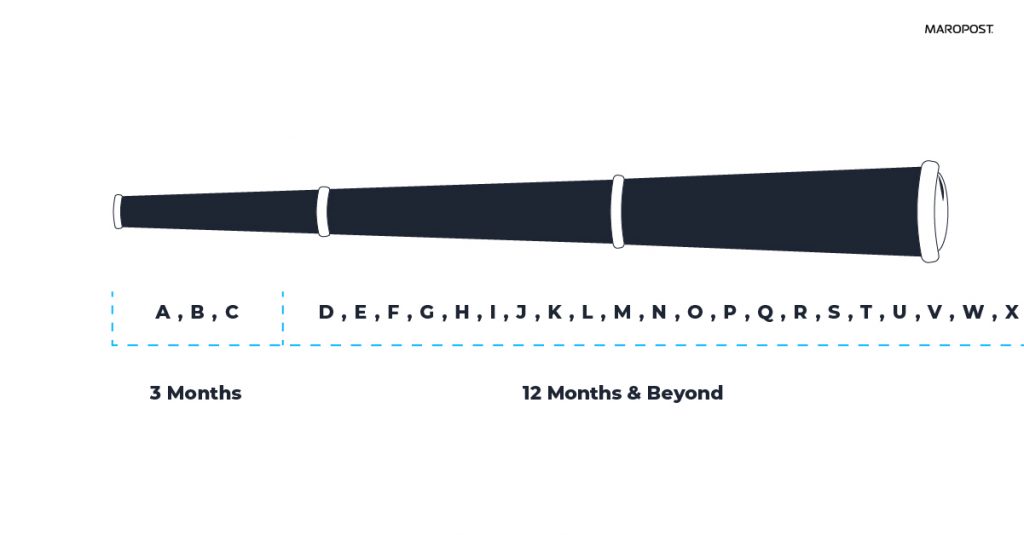 Since this move can be regarded as a means to an end, there must be a definite reason for the migration and a targeted goal in mind.
First, identify and then split your goals into two parts:
Short term goals which will span for the first three months
Long term ones that last for 12 months and beyond
These are the goals that you will leverage to communicate with your onboarding team, once the migration is over.
3. Review documents or data to be migrated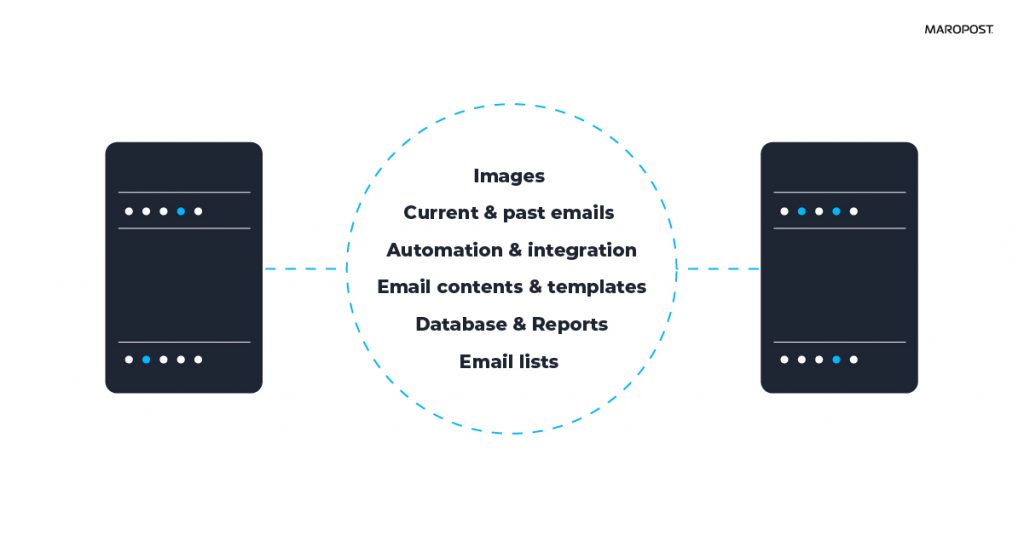 This is where things start to get a bit complex, moving your valuable data makes it easier for you to pick up from where you left on your new ESP.
Here is a list of what data you would need to fast track this process.
Email lists
It is common practice to export contact lists into new email addresses. A company's contact list must be maintained with a list hygiene implemented before the migration. Contact lists, segmentation, and pre-existing data structure should be developed and determined before the move.
It is also important to keep all attributes and naming conventions before importing and mapping them into a new ESP. When migrating email lists, do not overlook unsubscribe lists, spam complaints as well as hard and soft bounced addresses.
Current and past emails
Emails can also be transferred across servers using an IMAP email protocol. It consists of a simple process of drag and drop where messages from the old inbox are moved to the new. For this to work, the IMAP server should be different for each account.
Email contents and templates
Here, you decide which email content whether text or HTML, is worth keeping. When porting to the new email marketing service provider, these contents can either be rendered in HTML or template. It is important to be consistent with naming conventions in this case as well.
Images
Images can be downloaded and then uploaded into the new email marketing service provider. To reduce any form of confusion, it is best to stick to former naming conventions. Before moving these images, you must evaluate those that are worth keeping.
Automation and integration
All forms of automation and email integrations must be thoroughly inventoried before migration takes place. Automated emails and campaigns should be set up and tested in the new ESP before migration takes place.
For email integration migration to be successful, certain resources must be available. It can also be facilitated by your new ESP or a third-party email technology partner offering a related email service.
Database and Reports
All forms of history on your email clients translates to valuable data utilized in marketing analytics. These include data on personal preferences and purchasing behavior to mention a few.
Existing databases and reports need to be migrated as it also provides the opportunity for analysis and comparison between the old and new ESP.
4. Pre-migration practices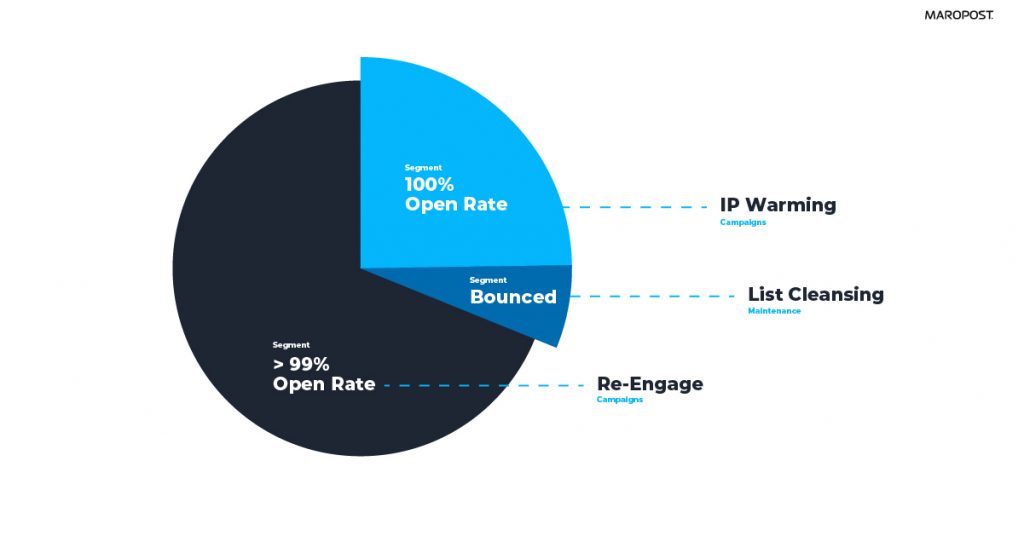 Healthy pre-migration practices include warming up your engagements by gradually porting the most engaged audience in other to build a strong IP reputation. Other great practices include list hygiene and re-engagement campaigns.
List hygiene describes the act of maintaining a list by removing hard bounces and unsubscribed names from mails. On the other hand, a re-engagement campaign is an email campaign targeted at winning over inactive or non-responders so that they begin to engage with your mails.
Are you looking for a new Email Service Provider?
More than 10,000 marketers use Maropost to engage with their prospects and customers through emails, SMS, social media and more. We're here to help you growing your business!
Chat Now