Dropshipping has become one of the most popular business models in ecommerce and for good reason. It's a simple idea, which is just one of the reasons why it's become so popular. Stores simply allow third-parties (dropshippers) to fulfill orders for them. So when a customer orders a product from an ecommerce store or website, that store then orders the product from a dropshipper, who sends the product straight to the customer.
Without the need to have a massive inventory on hand, vendors can provide customers with the products they need when they need them. Thanks to low capital investment, brands can also scale much faster, but they're increasingly reliant on dropshipping suppliers. There are issues though. Brands that use dropshippers lose control over the customer experience, and orders can quickly become disjointed. That's even more of a risk if you choose the wrong dropshipping supplier.
When it comes to finding the best dropshipping suppliers, there are plenty who will offer the world but fail to deliver. That means you need to ensure that you find the most reputable partners who will be an asset to your ecommerce business.
Here's everything you need to know about selecting dropshipping suppliers who can elevate your online enterprise to a whole new level.
1. Learn about the supply chain
Global events have dramatically impacted the global supply chain. In a high-demand world where consumers expect their purchases to arrive yesterday, the supply chain is a key consideration for any product-based business model.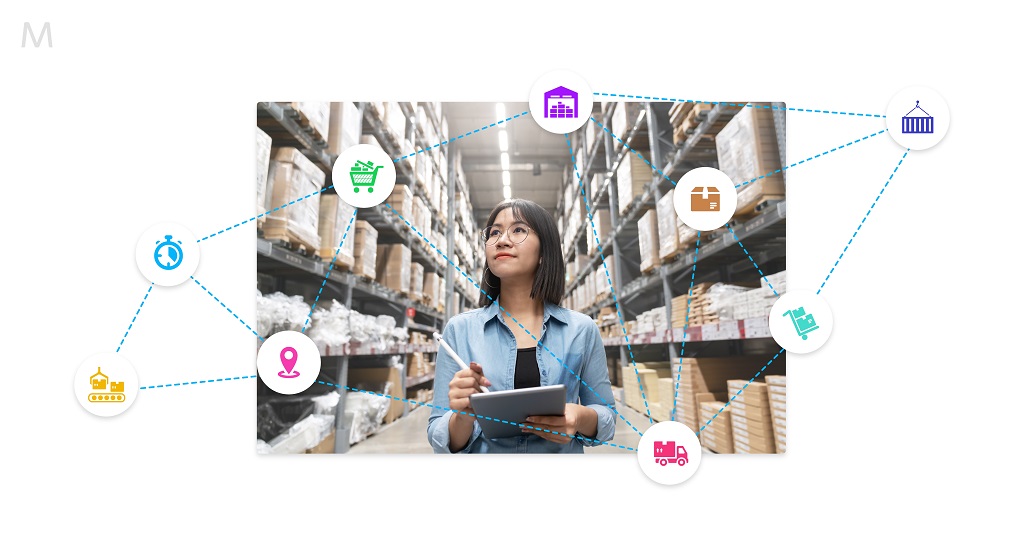 While supply chain considerations are less of a factor for brands selling their own products, the dropshipping model means never seeing or holding the products you've sold. Ensuring you understand everything there is to know about how dropshipping works and how the supply chain functions is vital.
Smart ecommerce brands that understand the supply chain will be able to take advantage of this trend. The more you know about the product journey, the easier it will be to identify the dropshipping suppliers you can rely on.
2. Remember – customer service is critical
Every business needs to be hyper-aware of the customer experience. Negative experiences will affect your brand reputation and eventually impact sales. Good dropshipping suppliers are very focused on this because they're the middlemen between you and your customers.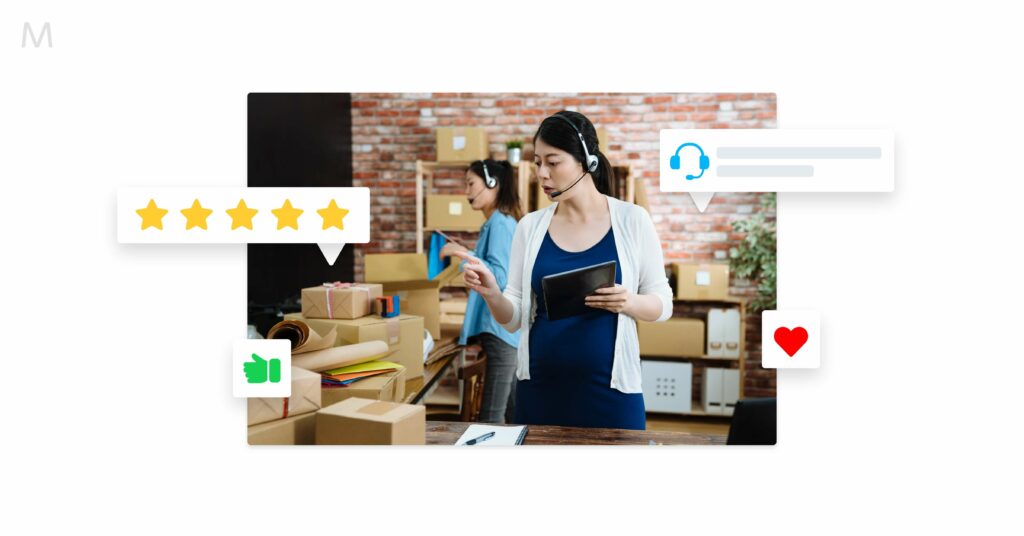 Reputable dropshipping suppliers will have a clear focus on customer service, and it should be easy to differentiate between the good and the bad based on your own experiences. If you phone a dropshipping supplier with questions and are kept on hold for too long, that's a bad sign.
The biggest and most reputable dropshipping suppliers will always be available to answer questions or take orders. They will have a positive average handling time (AHT) that ensures you can get through to who you need whenever you need them.
If you're wondering 'what is AHT?', it's a key signifier that the supplier you're dealing with is focused on delivering a positive customer experience. That's good news for you and your customers.
3. Do your research
It might seem obvious, but you must do your due diligence before you commit to using a dropshipping supplier. This can be done entirely through Google, and you don't need any specialist tools to conduct thorough and comprehensive research.
Key areas to investigate include the following:
Location
The location of your dropshipping supplier will determine how quickly they can fulfill your orders. If they're located on the west coast, then customers on the east coast may end up waiting too long for purchases to be delivered. In other words, if the supplier isn't located in your target market country, this could cause issues with shipping as well as possible language barriers.
Look for suppliers who are either based where your customers are, have multiple warehousing locations around the country, or are based as centrally as possible.
Integrations
There are more dropshipping suppliers than ever, and not all of them will have your best interests at heart. Dodgy dropshipping suppliers exist and will promise the world without any intention of being able to deliver.
That's why it's important to get the basics right. Depending on the ecommerce platform you're using, make sure your shortlist of the best dropshipping suppliers integrates with it.
Researching reputable dropshipping suppliers can take time. Most wholesalers are established already, and so they lack marketing or promotional skills. That means they don't tend to be focused on SEO, making them harder to find online.
Their websites may be clunky and difficult to navigate. Don't let that affect your decision about choosing the best dropshipping supplier. You might be an ecommerce marketing expert, but your suppliers might not be and don't necessarily have to be. Focus primarily on your customer experience and the experiences of others who've partnered with them.
4. Recognize attributes of the best dropshipping suppliers
Once you have a shortlist of dropshipping suppliers that meet your basic requirements, it's time to get down to the nitty-gritty. You need to ensure those suppliers have the necessary attributes to make them a good fit for your ecommerce brand. Key features to look out for are:
Staff expertise
Often, even a single phone call to potential suppliers will be enough to tell you what you need to know about their expertise. You're looking for suppliers with sales teams that know both your and their industry and needs. One of the biggest red flags when looking for reputable dropshipping suppliers is a lack of industry knowledge. For example, if you're selling FMCGs but your dropshipper doesn't prioritise faster delivery on perishables then you could end up with a problem.
Think about the specific needs of your sector, and ensure that your dropshipper has a thorough understanding of those specifics.
A support team
In most cases, the more reputable dropshipping suppliers will allocate you a dedicated sales rep. That rep will be responsible for all of your needs and tackle any issues you encounter.
If you contact a potential supplier and they instead use large teams to deal with customers, it's best to avoid them. If you ever have problems, they'll take longer to fix, and every communication will require you to introduce yourself, explain =anew who you are, and then finally get down to what you need. Having a dedicated member of staff working on your account means that everything will simply be more streamlined.
Technology
Businesses today have access to more tech than ever. Technology can elevate almost any business model, so avoid dropshipping suppliers that aren't using the latest tech.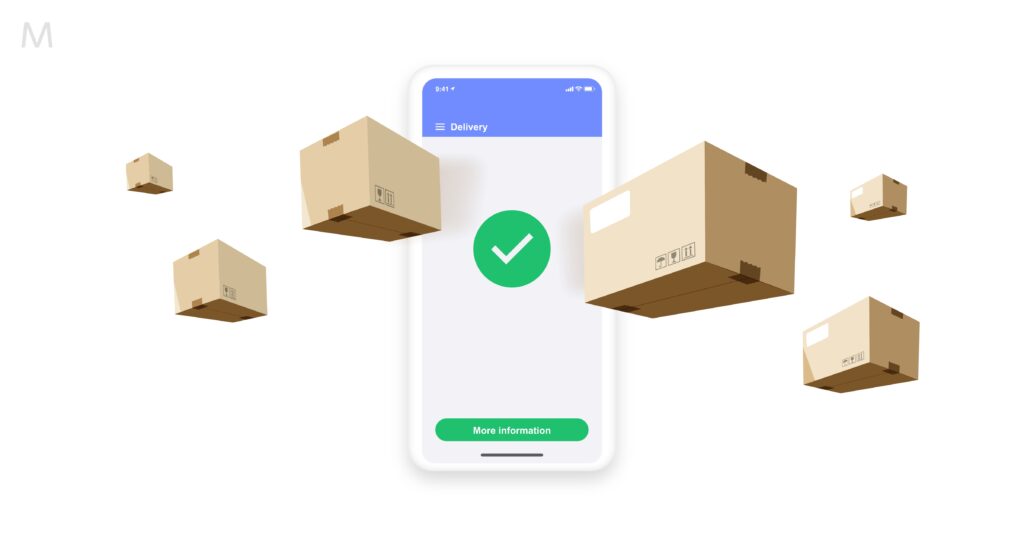 If your supplier is using cutting-edge technologies that can streamline efficiency, you gain all of the advantages of this, so look for dropshipping suppliers that offer and use:
Real-time inventory management
Transparent supply chain tools
Power-dialer tech for liaising with customers
Online catalogs
Searchable order histories
Data feeds that let you customize insights
Integrations with your ecommerce and marketing platforms
5. Recognize red flags
There are fake dropshipping suppliers out there who are just looking to scam you and your customers, and ecommerce fraud is a growing problem. If you're researching the most reputable dropshipping suppliers, knowing the red flags to look out for is vital.
The most common warning signs are:
They advertise as wholesalers but sell their products directly to the general public
They want to charge you a monthly fee
Googling them reveals no listed address or contact details
Nobody answers the phone when you call them
Negative online reviews
Limited payment options with a focus on money transfers or bank wire transfers
If you're unsure whether your chosen dropshipping supplier is reputable and can be trusted, start with a small test order. This gives you the chance to check they can do what they promise. It also means you get real-world insights into their shipping times, product packaging, the quality of their products, and their customer service.
6. Conduct competitor research
All businesses have rivals, no matter how deeply they dig into a niche. That's why no business plan is complete without robust competitor research. That research can be a useful way to find the best dropshipping suppliers.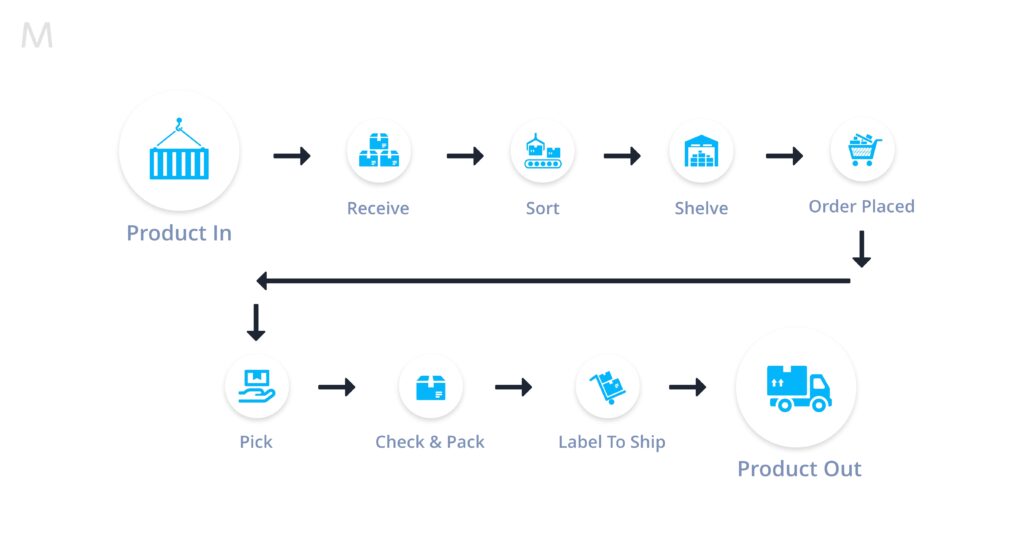 Have a look at the platforms and marketplaces your competitors sell on. In many cases, you'll see some information about the supplier who'll fulfill the order. That information can be invaluable and could highlight an excellent dropshipping supplier who's flown under your radar.
If supplier details are not listed, you can order a product from your competitor and wait for it to be delivered. In most cases, you'll find the dropshipping supplier will include their details inside the packaging, whether that's an invoice or a packing slip. Armed with those details, you can contact them directly.
Getting the retailer/supplier relationship right
The future of your ecommerce venture is going to depend on your ability to choose the best dropshipping supplier. Picking one at random and hoping for the best is not viable. Select the wrong supplier, and your customers will become frustrated and the future of your brand will be bleak.
With the right dropshipping supplier, however, your reputation will only grow. Take the time to compile a shortlist, do your research, and avoid those suppliers who don't tick all of your boxes. Choose your supplier wisely, and your business will be more secure and more likely to generate profits in the long term.
Here's the main point: anyone can drop ship. While the supplier is important, what you sell is far more significant. You need to have something to sell in a market that isn't currently flooded. You also need to offer customers something that they can't get somewhere else. Maybe it's a better price, a unique product or a more pleasant service. Make that your point of difference!
Need to chat about your marketing strategy?
More than 10,000 marketers use Maropost to engage with their prospects and customers through emails, SMS, social media and more. We're here to help you grow your business!
Chat Now