Email marketing continues to be the most bankable marketing platform available today, but it's changing. Emails can be automated, are customized, timely, and hyper-relevant. Obviously, they are opened and clicked on frequently, resulting in more traffic and income for your company. Let's go a little deeper and discuss what automation is, what are the benefits and must-haves.
What Is Email Automation
Unlike newsletters and one-time campaigns which you design and send to a large group of people all at once, an automated email campaign is set up once and then delivered to a specific person when they match a set of criteria known as 'triggers.' All you need to do is create triggers and workflows while automation ensures that designated messages are sent as soon as the conditions are met. A trigger is the fulfillment of prerequisites, while the workflow is a set of actions taken by the ESP tool when prerequisites are met.
Benefits Of Email Automation
There's a lot that goes into excellent email campaigns, but you don't have time to write one for each of your clients. At the same time, you can't send a blanket email to your whole database since your clients will unsubscribe if they get communications that aren't relevant to them. One of the nicest things about email automation is that you can analyze the data from each of your campaigns to discover what works best for your company.
When compared to a one-size-fits-all strategy, personalized emails can result in a 6X greater purchase rate. With a comprehensive awareness of your consumers and their purchase patterns, email automation solutions allow you to tailor your segments based on demographic, social, and transactional data to help you confidently plan your next marketing move.
Email automation boosts brand recall. Competing for your customer's attention is a fight with so many online stores and brands across the internet. With email automation you can create consistency with your customers and build engagements by sending the right message at the right time. Automation helps you always be available, relevant, and effective thus boosting brand recall.
Emails that are sent automatically help you maintain your brand's consistency. You can spend more time developing the ideal content and keeping your brand consistent across all of your consumers since you don't have to worry about scheduling and segmenting each email to a specific audience.
4 Must-Have Automated Ecommerce Emails
We've created a list of four automatic emails you can start sending now to help develop your business to get you started.
1. Abandoned Cart Email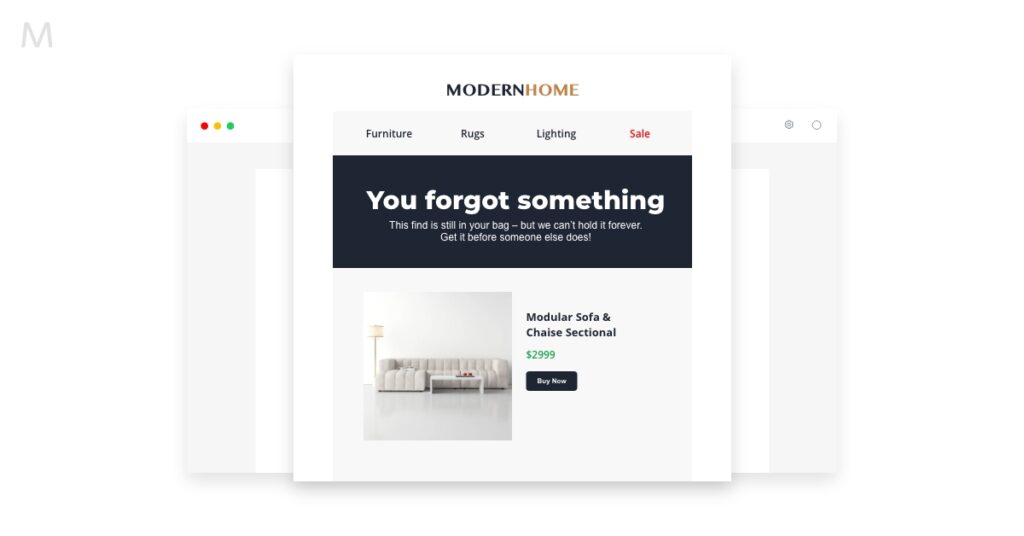 Online shopping carts are abandoned in 81.4% of cases. That's a lot of money lost from customers who were interested enough in your goods to add them to their basket. It is estimated that online merchants would lose up to $4 trillion due to cart abandonment, with clever businesses recovering around 63% of the lost income. That's why having a cart abandonment plan, as well as automated cart abandonment emails, is critical.
Take this automated email campaign beyond a single reminder email to enhance effectiveness. Consider sending a series of emails, and you'll be able to reap the advantages even after the campaign goes live. Use the first email as a basic reminder: inform customers about the items left in their shopping basket. Create an email marketing template that permits to show an image of the product. Include low-cost perks and a link that directs them to the checkout page.
If individuals don't convert after the first email, you'll need to provide them with further incentives. Offer a discount! You'll want to utilize something that both encourages consumers to act and works well for your margins, whether it's a percentage, monetary number, gift, or another incentive. To determine which strategy is more effective for your audience, conduct an A/B test. If at all feasible, add a photo of the product(s) and a clear link back to the shopping basket so buyers may finish their purchase while some value addition definitely increases your odds of making a sale.
2. Engagement Emails
Most online apps provide a free trial period to entice potential consumers to sample the product before committing to a paid subscription. People must recognize the value of your product during the trial time before converting to a paying customer; otherwise, why would they start paying for it?
For many products, a person must first understand the value of the item before upgrading to a premium account. This generally entails creating a campaign, uploading their subscriber list, and distributing it. Use a series of automated emails that reach out to users after they establish an account to encourage them to proceed through those stages and discover the value of our product.
3. Welcome Email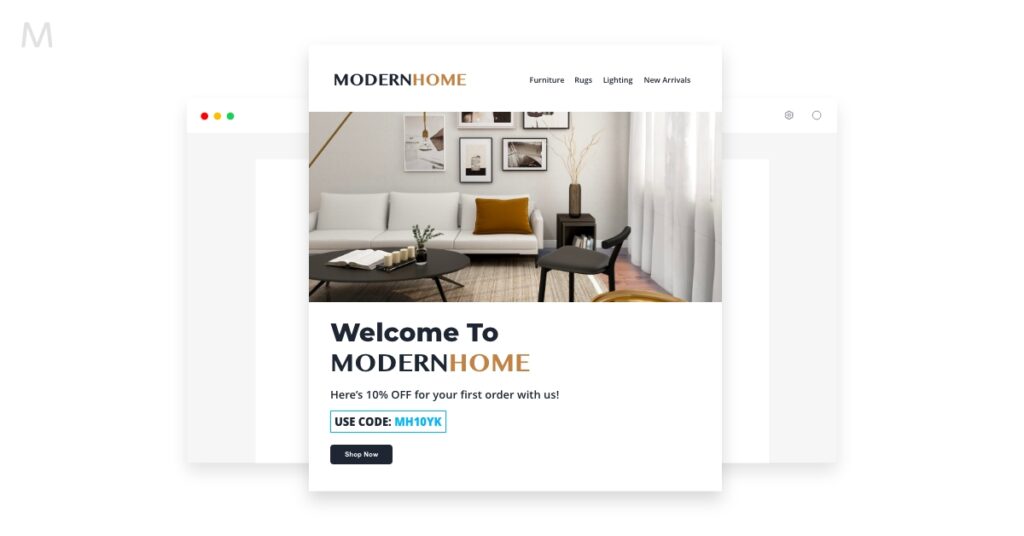 When someone subscribes to your emails, the first email they get is the welcome email. You may send a welcome email to consumers, but in this situation, we're talking about new subscribers who haven't yet converted. Welcome emails enjoy an average open rate of 50%, which is way higher than the open rate for promotional emails. Shoppers are actively listening to and engaging with these messages, making it a fantastic chance for businesses. Most visitors to your website aren't ready to make a purchase. These folks, on the other hand, are interested in what you have to offer and are thus ideal candidates for further communication in the hopes of persuading them to buy later.
Your first email marketing template should greet new subscribers and provide an overview of your company. The copy should tell your brand's narrative, including how you're unique, what you have in common with customers, and why they should be thrilled. You may even generate a discount coupon and put it in the email if your ecommerce software allows it. Not only does this give a fantastic incentive for consumers to buy, but it also allows you to track the campaign's success and observe how it affects sales.
4. Email Nurture Series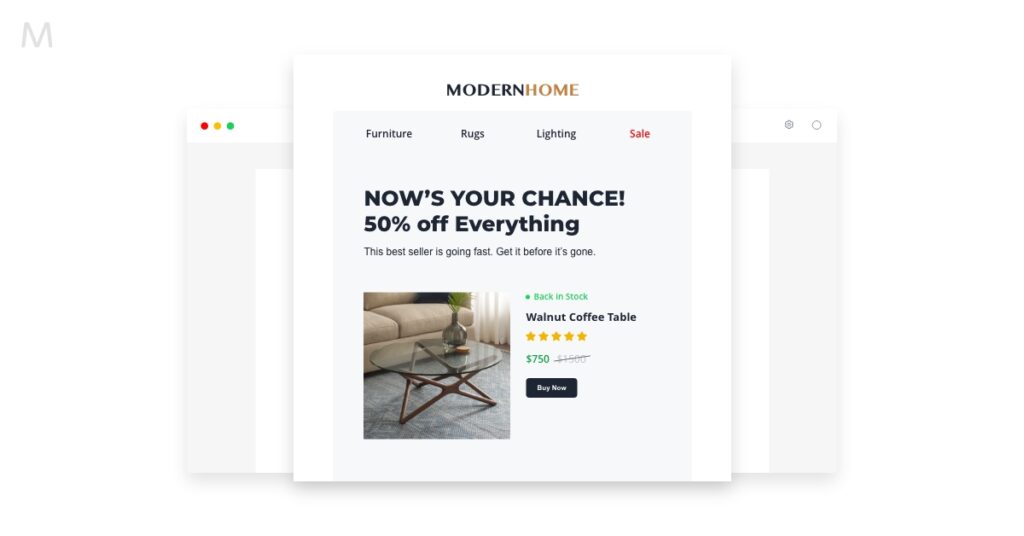 Lead nurturing is a fantastic feature of automated email marketing. It is the process of guiding customers through each stage of the sales cycle until they make a purchase. Instead of bombarding customers with weekly promotions and focusing solely on discounts, consider how you can give value outside of a campaign.
Subscribers are real individuals. Yes, people may want your goods, but there is much more you can do to assist them. This helps you stand out from the competition and position yourself as a thought leader in your field. You can include items in these emails, but don't make them the main emphasis. Instead, focus on material that is beneficial to your subscribers and does not compete with your brand (i.e., don't promote your rivals).
Summing Up
Email automation may seem like a mouthful, but with the appropriate automation technology and experts in place, you'll have all of your campaigns planned in no time. Keep in mind that the sooner you begin, the better. Email automation and ecommerce are as good as twin flames, and we hope this article helps you ignite the spark! One thing to keep in mind – make sure all your templates are responsive html email templates to ensure a good user experience across screens.
Need to chat about your ecommerce & email marketing strategy?
More than 10,000 marketers use Maropost to engage with their prospects and customers through emails, SMS, social media and more. We're here to help you grow your business!
Chat Now