COVID has affected us all, every aspect of our life. From a business perspective, many ecommerce businesses were able to grow a lot during the pandemic. That's because people were forced to buy online, which turned into a logistical nightmare for many vendors. Behind the scenes there are inventory struggles, unhappy customers and shipping delays among other things.
Retail websites generated almost 22 billion visits in June 2020, up from 16.07 billion global visits in January 2020. This really means that people didn't stop buying. They just went online, likely on their mobile device, instead of going to the mall. So if consumers aren't waiting for COVID to be over, what can you do to satisfy this new kind of demand?
Look for ways of reaching new markets, operating more efficiently, and fulfilling orders faster to truly stand out. Keep reading to get some ideas on how to do just that.
Keep Growing, Even in the Pandemic
"Online retail sales have increased 32.4% year over year in 2020 and are up 39% in Q1 2021," – an article from DigitalCommerce360 suggests. That means there's no reason why you can't grow ecommerce business.
If you're serious about growing your business, you should consider investing into something that will help you make more money in the long term. Maybe your ecommerce site needs an update. Perhaps your customer service could use some improvement. Or maybe your checkout process is complicated. Whatever it is – now's the time to find it and fix it.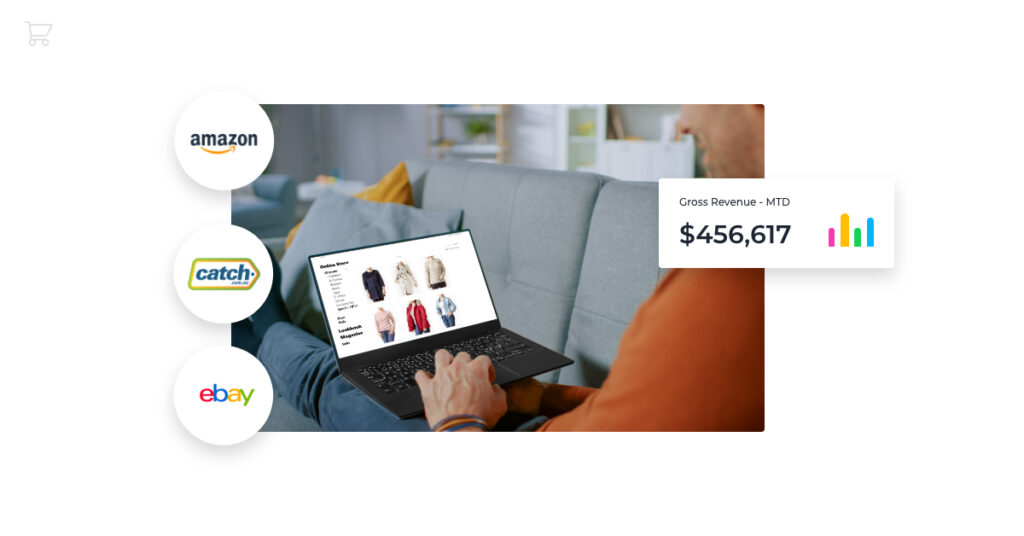 And, of course, a seamless and integrated platform could help you with all of that. Adding services and value for your customers will ultimately help you grow your revenue and become more successful.
The bottom line is this – consumer behavior is rapidly changing, and so should you. Your customers won't wait for you to adapt, they will switch in a blink of an eye. And no amount of "buy on get one free" offers will return them.
They're now demanding seamless, fastest and exceptional online shopping experience, and it takes one negative experience for them to leave their shopping cart and take their business elsewhere.
Reach new markets
COVID has closed many physical geographical borders, but opened them up for the ecommerce world. How? Consumers are no longer just shopping locally. In fact, they often don't know or don't care where their products are coming from. All they want is to scroll social media and get a good experience, quick delivery, options and a great product. They're even reluctant to share their email address, so keep that in mind.
If you can provide all of that, why would you limit your target audience? Increase your sales by expanding into new geographical markets.
Make Your Products Do the Work
Think about alternative uses of your products too. Can you offer some cross selling or complementary products?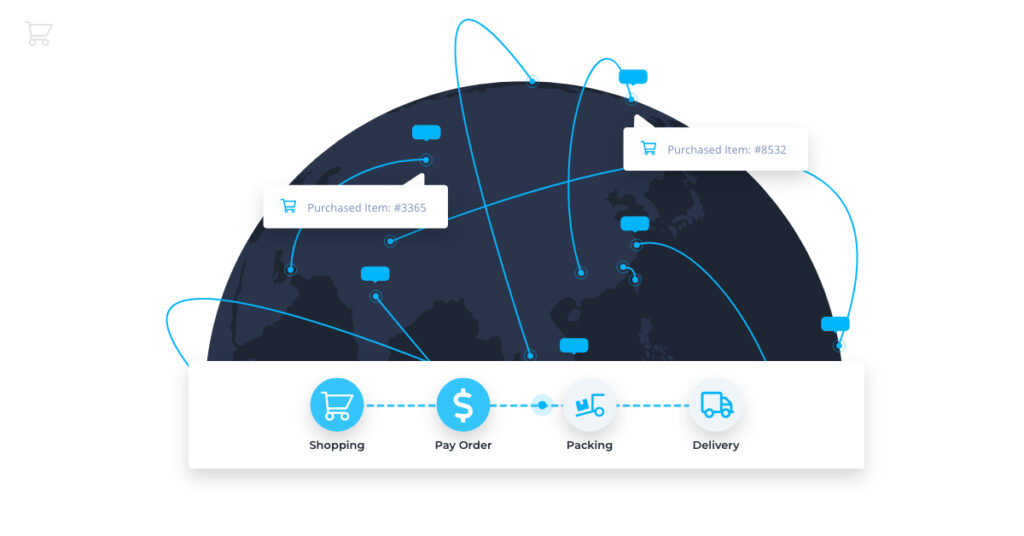 Pro tip: now might be a great time to update the look and feel of your products. Don't ever underestimate the power of great photography. Because consumers can no longer see your products, you need to make sure that your pictures are high quality, well-lit, versatile and effective at communicating your products' unique value. That's imperative to grow ecommerce.
Show your products from different angles, in various scenarios (in use versus on a plain background), include close-ups of the materials, enable zoom on your photos, and think of other creative ways of showcasing them.
Think about content marketing too, but don't make it product-focused. Instead, explain the value your products bring. Offer a discount to encourage trial and track everything that you do.
Explore B2B
A recent report from Statista suggests that B2B ecommerce could reach $1.2 trillion U.S. dollars in 2021. There are more benefits there too:
Less customers who typically buy more
Brand new customers who can bring new revenue streams to you
Bulk sales help you grow ecommerce faster
Retail partners can help with marketing your products
Partnering with a retailer adds credibility
If you're manufacturing your own products, consider expanding into B2B. Now's the time to digitize your operations and embrace ecommerce.
COVID has affected traditional B2B sales methods significantly: sales reps visiting customers face-to-face isn't an option anymore. Ordering through catalogues is also very outdated, and coronavirus accelerated their phase-out.
Ultimately, B2B customers want a B2C experience. They'd like to see product listings online, access tailored pricing, order online and charge it to their company account. You need to think about responding to these new and evolving demands.
Expand into DTC
In contrast, the DTC (direct-to-consumer) way of selling is booming. It's been dominating top retail trends lists for a few years now, so looking into this opportunity is definitely worthwhile. Think of Casper mattresses, The Honest Company baby and beauty products and Warby Parker glasses.
Direct selling is attractive when you're first starting out. Setting up an online store, social media presence and ads and borrowed supplied chains is a lot of work, but it's more accessible than ever before. During COVID, we even saw big name retailers invest in DTC (especially those who heavily relied on bricks and mortar sales previously).
Once again, an integrated ecommerce platform can help you get set up easily and quickly. Then you can start selling straight to consumers and establish a strong brand.
Important note: DTC distribution often becomes a bottleneck when a company grows. To combat that, true omnichannel presence is key. This may include permanent physical locations (COVID-permitting of course), pop-up stores, online listings in multiple places, and beyond.
Increase efficiency
You might've experienced a surge in your orders. That's a good thing, right? Managing an unexpected influx of orders though – that's a whole different story.
That's why closely examining the way you operate is something you can't postpone any longer. "I've been printing my shipping labels like this for years and it's been working just fine," – you may say. And it could be true. But have you ever stopped to calculate how much time and resources it takes? And what if you could delegate tasks like these to let's say an automated system instead of human beings?
Same goes for inventory management, order management and shipping. Some ecommerce platforms offer robust features like these to automate most of the things you really dislike doing.
Invest in Your Business in This Unique Time
We get it – this global pandemic really showed us all how important it is to save for a rainy day. But we doubt that those who are at the top right now (think Tesla, Zoom and Amazon) completely stopped all their spending when COVID started. They likely assessed their operations carefully and identified ways of spending more efficiently and getting a better conversion rate no matter what happens.
Your ecommerce store can absolutely grow, even in the pandemic. And a great sophisticated platform can help you with that.
Need to chat about your mobile marketing strategy?
More than 10,000 marketers use Maropost to engage with their prospects and customers through emails, SMS, social media and more. We're here to help you grow your business!
Chat Now