Black Friday (November 26) and Cyber Monday (November 29) are the two busiest days of the year for online shopping. Black Friday in the US is the day right after Thanksgiving and Cyber Monday is the Monday that follows. The actual date changes every year because Thanksgiving is celebrated on the fourth Thursday of November. It's also considered an official start of the holiday season.
Last year, total retail sales were up 139% globally during Black Friday & Cyber Monday period! If you're looking to take advantage of these high-traffic opportunities, there are a few things you should think about, the sooner the better. We'll share some of our best tips to set you up for success this season!
1. Get Ready Early
During Q1 of 2021 U.S. commerce sales grew 39% year-over-year (to $199 billion). This means that there's a massive opportunity in the ecommerce market for you, especially during the holidays!
So start as soon as you can. This will give you enough time to take all the steps we recommend below and leave some time for contingency planning. Typically, shoppers start thinking of the holidays around October, so make sure that you're all ready to go just in time!
2. Take Note of Inventory
Before the craziness of the Black Friday 2021 begins, review your inventory. With your planned promotions in mind, critically assess if you have too much, too little, or (hopefully) just enough. This is the perfect time to sell out what has been sitting in your inventory for a while.
Have a contingency plan too! Nobody wants to think about the worst-case scenario. But you can avoid it by preparing for it! So consider these questions: what if you run out of certain items? How soon can you get them back in stock? And what if you don't sell out? What can you do to ensure you're not sitting on extra inventory for months after the holidays? Don't get yourself overwhelmed, but plan everything out carefully to avoid stress in the future.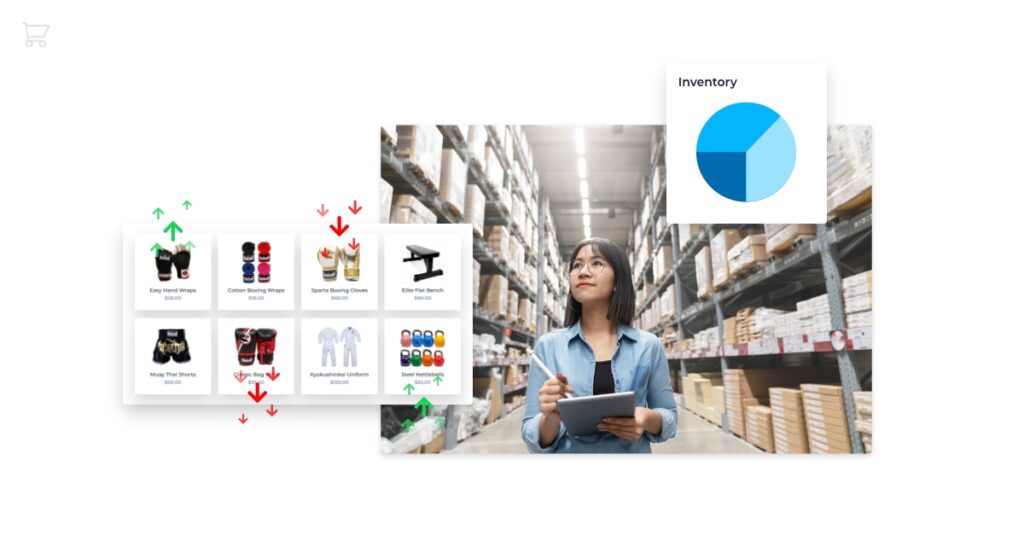 3. Market, market, market
If there's one time in a year where you can go all out with your marketing, it's cyber week. Coordinate your promotional strategy carefully though. Don't just bombard your audience with 3 emails per day. Instead, here's what you can do:
Catch their attention – let's say on paid social media. Be as specific as possible. Market a specific item with a clear offer. Put that offer on the creative itself to make it pop even more. Make all of your messaging consistent everywhere – emails, website, ads, social media, etc.
Lead them to your site, but not just to the homepage! Make sure they land exactly on the page where that item is.
Offer complementary products on the same page and via email (i.e. that top would look amazing with this skirt! Get the complete look here)
Create a sense of urgency and scarcity. There's a reason why you see them every year among all the Black Friday sales. They work! "Last chance", "Selling out fast" and similar taglines entice people to shop, so take advantage of that!
Here's a sample email promotional schedule you can use this season to promote your amazing Black Friday deals and make Cyber Monday 2021 count. Keep in mind that these dates are US-specific.
1. Nov 22-25 – sneak peek: Warm up your customers and send early-bird deals to VIP customers
2. Nov 26 – Black Friday begins: Sales start
3. Nov 27 – Small Business Saturday: either promote your own local business or mention a partner. Maybe you can earn an affiliate commission this way?
4. Nov 28 – Black Friday ends: remind customers that it's their last chance to buy
5. Nov 29 – Cyber Monday begins and ends: create scarcity and urgency again – last chance to shop sale!
6. Nov 30 – Extended Sale: here's a perfect contingency plan if you didn't sell as much as you wanted. Simply extend the sale! You can lead your messaging with "Did you miss it? Last chance!"
7. Dec 1-3 – gift guides and ideas: holidays don't end here. As soon as you're done with BFCM, go straight into your winter sales.
8. Dec 5-11 – shipping deadline: remind your customers that, in order to get their purchases before the holidays, they should place their orders before Dec 15. Here's that sense of urgency again!
4. Offer Free Shipping
If you advertise your free shipping on an ad, customers will flock to your site! Make sure you have the capacity to meet their demand though.
If you can't offer free shipping, there's another strategy. Offer customers to "upgrade" to express shipping to get their purchases just in time for the holidays.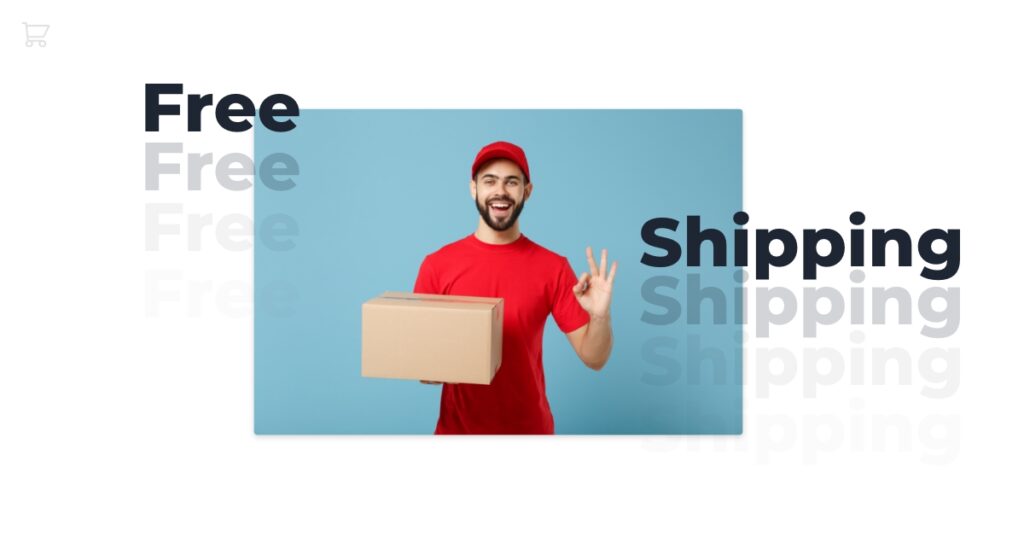 5. Send Exclusive Offers to VIP Customers
Start the season of giving strong: delight your loyal customers with special Cyber Monday deals tailor-made just for them. Email comes in very handy here – create a list of your best shoppers and just send them that special offer. Even though there won't be many people there (likely 3-5% of your list), they're likely already spending more in your store.
6. Don't Forget Mobile Users
In the last six months, 79% of smartphone users have made an online purchase. Make sure your store is responsive so that mobile users can easily browse, explore the products and seamlessly check out.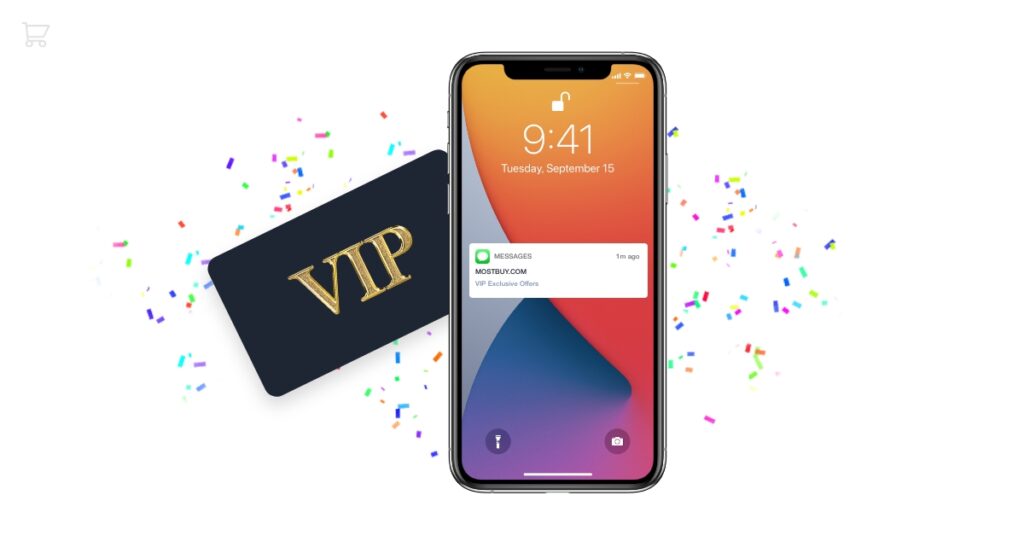 Especially during massive sales like BFCM, the options are seemingly limitless, so it's very easy for your customers to turn around and go to your competitor. So do everything you can to keep them! How? By providing the best shopping experience you possibly can. And if they like what they see, they'll even tell their friends.
7. Consider Small Business Saturday
If you're a small business owner, there's no better time to encourage shoppers to buy local than Small Business Saturday (November 27). This is another US-specific unofficial holiday that retailers use to promote their businesses (specifically small & local in this example). People love supporting local businesses and are ready to pay a premium for those products. This could be an amazing opportunity for you!
8. Make Gifting Easy
There are a few brands that make gifting extremely easy. Pandora is one of them with their "Send a hint" feature. Try to think about what you can do to simplify gift shopping in your store. Is it a digital personalized gift card sent straight to the receiver? Or maybe something like Giftagram's "no address needed" feature where you can send a gift via text or email (which will ask the recipient to put in their address)? It's not just about kitchen appliances or smart home solutions anymore.
Finally, don't stress yourself more than necessary. After all, Black Friday and Cyber Monday sales could have very similar offers. You don't need to reinvent the wheel.
If you've been dreading the holidays, take solace in knowing that your competitors are probably feeling the same way. The holiday season is a time when sales can be unpredictable and even for seasoned veterans of ecommerce, it requires extra attention to detail.
With so much to do in such little time, and with Black Friday creeping up on us like an angry bear, it's easy to get overwhelmed by it all. Follow these tips to make this holiday season more manageable and maximize sales during these high-volume days of the year. Automating your ecommerce store has been our best tip so far. Give it a try today!







Need to chat about your mobile marketing strategy?
More than 10,000 marketers use Maropost to engage with their prospects and customers through emails, SMS, social media and more. We're here to help you grow your business!
Chat Now