In just a few weeks, Maropost will be releasing its new interface. The updates included in this release are going to greatly improve the user experience and overall usability. We are excited to present a fresh new look, one built for the future of our customers.  
Key Features
The new design and user experience are designed to help you:
Find and use features more quickly to streamline your workflow
See more information and details upfront on your customers, campaigns, and more
Enjoy the look and feel of the platform you spend your time in – we think you'll really like it!
What's New?
Enhanced Login and Dashboard
The new Login page has been updated to create a consistent experience throughout our entire application. Once logged in, you will now see a Dashboard page, instead of the old homepage, that you can completely customize with the drag and drop function. Learn more in our Help Center.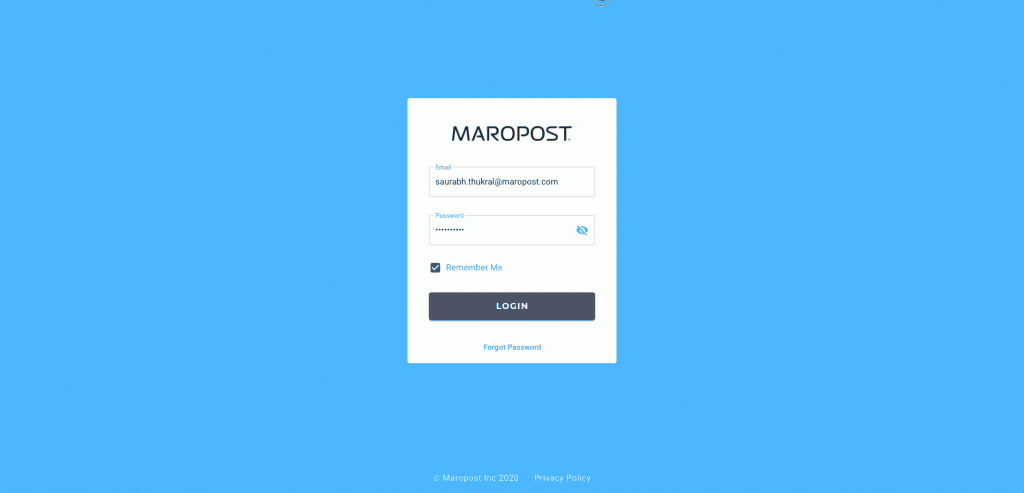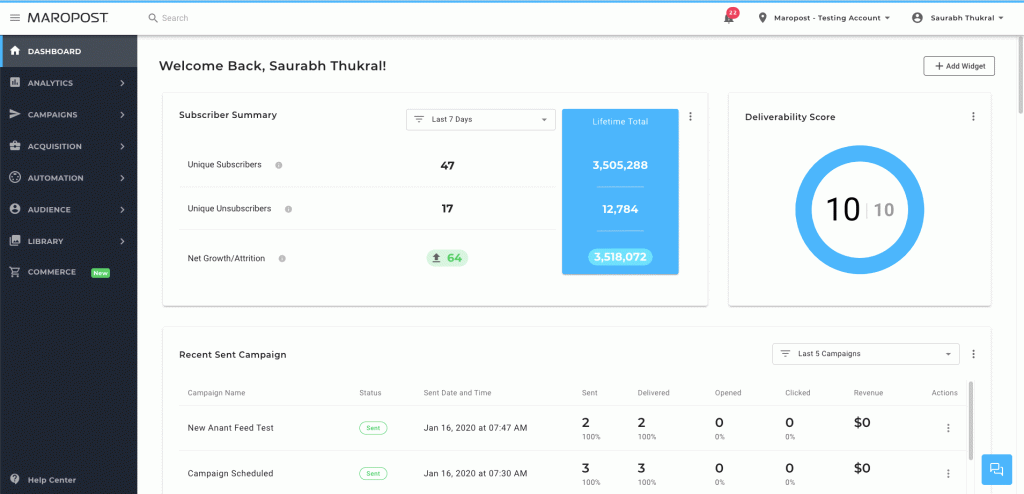 New navigation bar
The top navigation bar has now been moved to the left side of the application. Once you hover over the icons, you will get a full view of the feature names. This provides a more intuitive working experience. The Help Center is now also located on the bottom of the left side navigation bar. Learn more in our Help Center.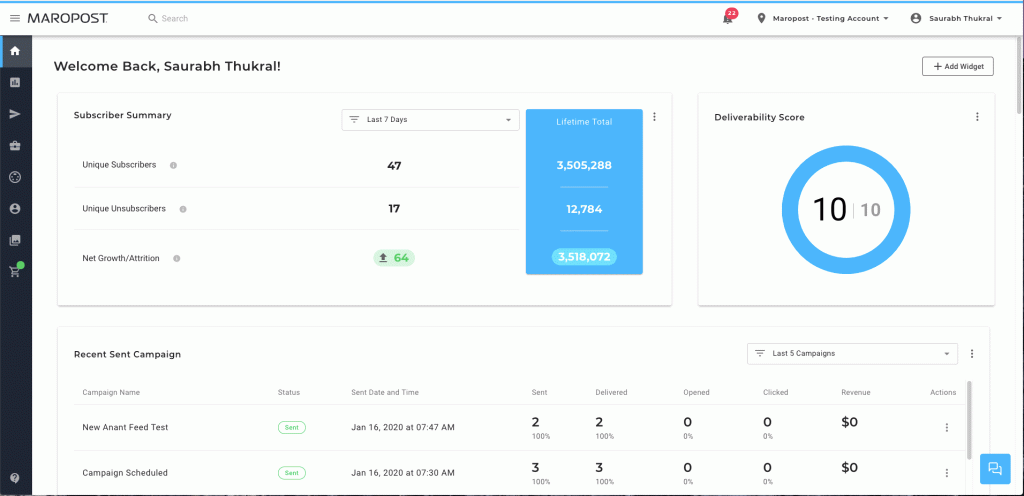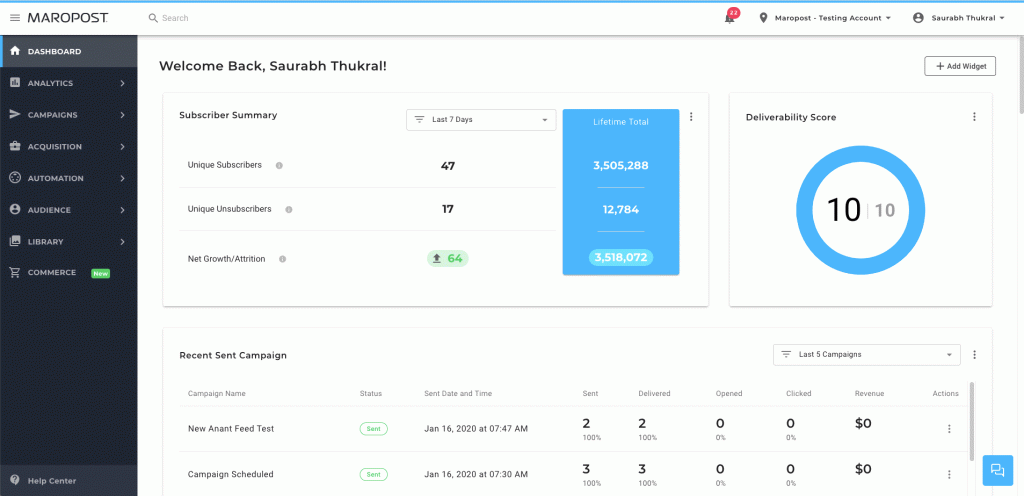 Improved email campaign process
We completely redesigned the Email Campaigns index page. Now you can see all your existing campaigns and create new ones directly on the index page. Overall, the campaign creation process is much smoother, following a four-step wizard. Learn more in our Help Center.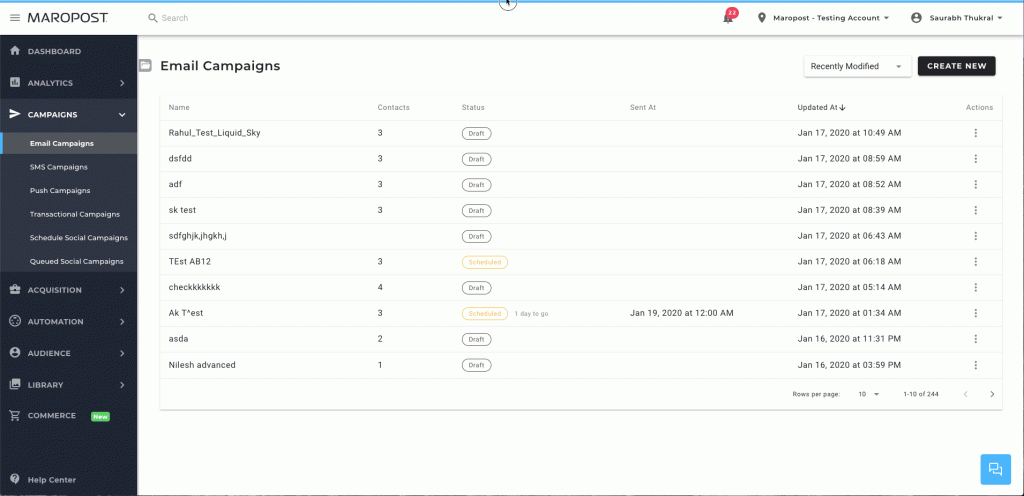 Redesigned Contact Overview
We are excited about our new Contact Page! The new layout features four main sections: contact details, lists, engagement widgets, and customer engagement journey. You can find all the important details you need about a customer, including his recent activities to lifetime value. There are a lot of changes here so please check out the Help Center to get a full overview.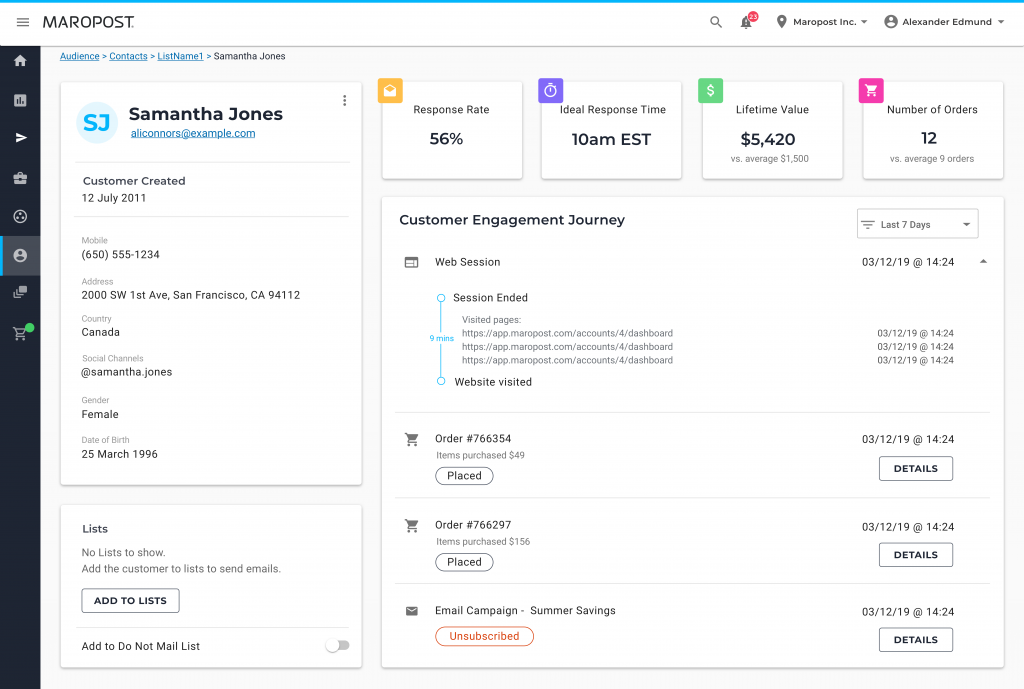 Improved Notification Panel
On the top right side of the platform you will see a notification bell that will inform you of new updates. You can now mark all new notifications as read, with the ability to also download reports, and more. Learn more in our Help Center.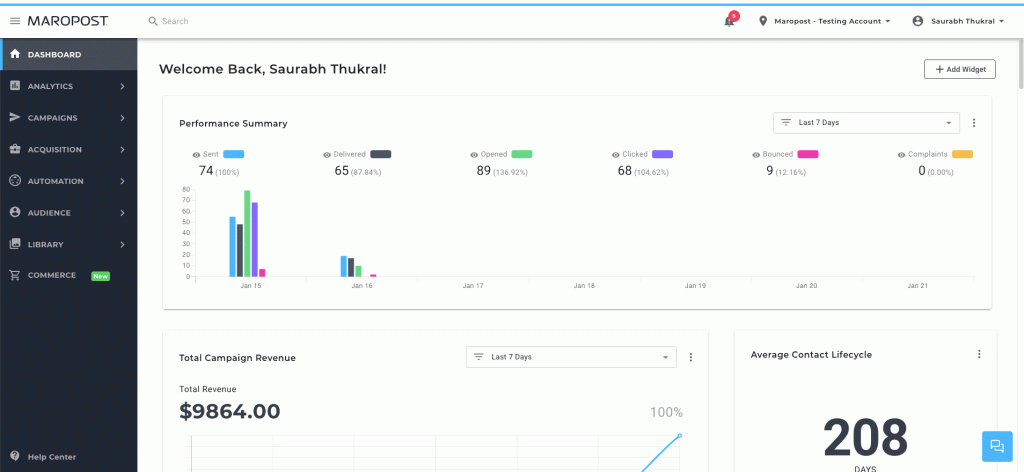 Remodelled Folder Panel
You will now see a folder icon on the top left of every page title. Click it to manage your folders. You can always choose to have it open, or only open upon clicking. Learn more in our Help Center.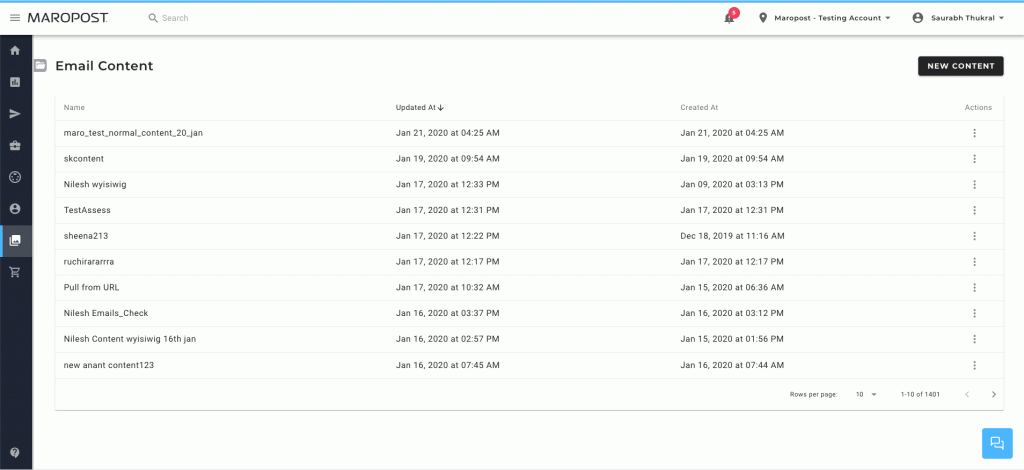 Need to chat about your mobile marketing strategy?
More than 10,000 marketers use Maropost to engage with their prospects and customers through emails, SMS, social media and more. We're here to help you growing your business!
Chat Now