It's hard to keep up with the latest marketing news if you don't have hours a day to spend reading several blogs.
Actually, between changes to the Google algorithm, ever-evolving Facebook features, and the emergence of new marketing mediums, staying informed can feel like an almost impossible task. So why not let someone gather the news for you?
This is where newsletters come in. Resources like Unbounce and Social Media Examiner are great for receiving well-researched insights right to your inbox. This way you have one less task on your morning to-do list.
Here are some of the best marketing newsletters you can sign up for right now. Stay up to date and find inspiration for your own (if you aren't already sending one, here's why you should).
Now, without further delay, Maropost for Marketing's top 8 picks for best marketing newsletters:
1. Intercom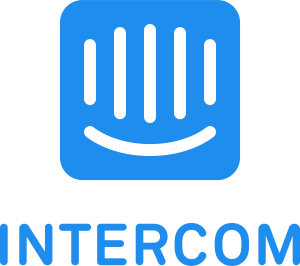 Specialization: Customer Relationship Management
Intercom is a leading customer messaging platform that allows software businesses to communicate with leads and contacts directly on their site — through their app, social media, and by email. Founded in 2011, Intercom is now one of the fastest growing startups in Silicon Valley.
Highlight: Intercom's customer service app handles and integrates all customer communication. It combines a help desk, email, live chat, marketing automation, and contact database to serve you best.
Newsletter: The "Inside Intercom" newsletter highlights trending topics in marketing, customer support, product management, and startups, in a weekly email.
Sign up here: https://blog.intercom.com/newsletter/
2. Kissmetrics

Specialization: Customer Relationship Management
Kissmetrics combines analytics, email marketing automation, and segmentation all in one platform. This makes it easy to track and engage with your customers. Their platform also integrates with the apps and platforms your business is already using.
Highlight: Kissmetrics was co-founded by digital marketing guru Neil Patel in 2008.
Get tips and tricks for a successful marketing program: Download Neil Patel's Email Guide
Newsletter: Their newsletter gives you a daily roundup of the latest blog posts on Kissmetrics. It covers all things analytics, marketing, and testing.
Sign up here: http://grow.kissmetrics.com/blog-newsletter-signup
3. Techvibes

Specialization: Technology news
Techvibes is a Canadian tech hub for industry news, with long-form articles, events and job postings. They also host Techfest – a recruiting event for digital businesses – launched in 2013.
Highlight: Techvibes is behind the annual Canadian Startup Awards, which celebrates "Canada's best and brightest in the tech space."
Newsletter: Get the latest tech news from around the world every day!
Sign up here: https://techvibes.com/
4. Moz

Specialization: SEO and Inbound Marketing Analytics
No best marketing newsletter list would be complete without Moz! They're a browser plugin used to assess the domain authority, page authority, and backlinks associated with a site ranking for a keyword.
Highlight: Moz hit 30,000 subscribers in 2015 and secured $10 million in Series C funding from the Foundry Group in 2016.
Newsletter: The Moz Top 10 is a bi-monthly newsletter containing high-level SEO and digital marketing news.
Sign up here: https://moz.com/
5. DigitalMarketer


Specialization: Sales Funnel Optimization
DigitalMarketer is the premier source for the latest trends and strategies marketers need in an increasingly competitive online market. They also provide a wide range of downloadable templates for everything from social media to site structure.
Highlight: They have the world's largest community of digital marketers, with 15,000 members and growing on their DM Lab platform.
Newsletter: Signing up for the DigitalMarketer Newsletter gives you access to new case studies and reports right in your inbox every week.
Sign up here: http://www.digitalmarketer.com/#learn-more
Learn how to engage with customers at every phase of their journey in our guide: Simplifying Your Customer Engagement
6. MarketingProfs

Specialization: Everything marketing
MarketingProfs is a resource site for modern marketing tools, articles, training, seminars, and forums. Their team is made up of marketing experts from a wide range of disciplines, so you're sure to find the answers you're looking for.
Highlight: Has a community of over 600,000 marketing professionals.
Newsletter: Their newsletter is a daily roundup of lessons, perspectives, know-how, and practical marketing insights.
Sign up here: https://www.marketingprofs.com/newsletters/marketing/
7. Unbounce


Specialization: Landing Page Optimization
Unbounce offers an industry-leading platform for building custom landing pages. It gives you the ability to add overlay and provide a variety of templates to optimize conversion for your campaigns.
Highlight: Unbounce's landing page platform has generated over 250 million conversions for businesses.
Newsletter: Their newsletter is packed with the latest conversion tips to help you crush your next marketing campaign. You can choose between receiving emails daily or weekly.
Sign up here: https://unbounce.com/blog/
8. Social Media Examiner


Specialization: Social Media
Rounding up the eight best marketing newsletters is the Social Media Examiner – the world's largest social media marketing resource. They help businesses to use social media to connect with customers, generate awareness, drive traffic, and boost lead generation.
Newsletter: Stay in the loop with the latest social media tips, stats, and tools all in one daily email.
Sign up here: http://www.socialmediaexaminer.com/
Engage your audience wherever they are with Maropost for Marketing.
Need to chat about your mobile marketing strategy?
More than 10,000 marketers use Maropost to engage with their prospects and customers through emails, SMS, social media and more. We're here to help you growing your business!
Chat Now