After its invention in the 1980s, marketing automation was reserved only for wealthy businesses with massive customer bases. It used to be a costly tool, but due to technology development over recent years, great software for your marketing automation strategy is more available than ever before.
Today many marketing departments tend to automate repetitive tasks by using the software. Marketing automation includes social media posting, email marketing, and also automated marketing campaigns. The truth is – that automation technology made marketers' jobs easier, but it should be a combination of software and strategy at its core.
Marketing automation is tools and processes that help automate work from simply sending a newsletter to complex omnichannel marketing campaigns. The final goal is to increase traffic, engage audiences and acquire new customers.
Predictions show that in the next two years these tools will reach $25.1 billion annually. Should you invest your money into an intelligent marketing automation strategy? The answer is yes, and here's why.
How Marketing Automation Helps Teams
With standard digital marketing techniques, it is almost impossible for small companies to rival large ones. From the fundamentals of digital marketing, we got to the point where today's marketers are under pressure to do more, bring better results, and increase productivity and sales with fewer resources.
You can increase call leads from your marketing campaign by adding a 'call now' button at the top of your Facebook page, but you can do much more with marketing automation tools.
When setting up your affiliate and influencer marketing program, automation tools can help you be a lot more efficient in outreach and communication.
Good automation tools help you recognize your audience, create the right content, and automatically initiate actions based on customer behavior. It allows you to implement digital marketing strategies without manually pressing the "Send" button for each email, message, campaign, or post.
Why Use Marketing Automation Tools?
We can compare marketing automation to a personal assistant or an employee at a lower hierarchical level in the marketing sector. These tools do everything that would otherwise be delegated to that team member.
We talk about tasks you already know how to perform, but you run out of time to complete them due to higher priority actions.
Also, you can use one software to do multiple things like posting on social media, creating and managing email campaigns, posting a blog, etc.
These are some of the benefits of marketing automation:
Make the marketing department more efficient
Improve return on investment
Help increase conversion rate
Manage leads more efficiently
What can we automate?
There are a lot of automation tools, but when we talk about marketing, most of them have the following purposes:
Email marketing
Running profiles on social networks
Sales process automation/sales funnel (essential for marketing and sales sector)
Some link marketing automation exclusively to the processes of generating leads and sales. Some have gone a little further in their definition, so they include all the tools used in the marketing sector.
Key Steps to Building a Marketing Automation Strategy
You can always use good marketing automation examples to build your own, but following several key steps is the best way to do it. First of all, define your goals and ideal customer, create your customer's journey, understand analytics correctly, and in the end, serve your customers by giving them a multichannel experience.
Define Your Goals
Before starting your marketing automation strategy, it is crucial to set realistic goals. Goals got to be specific, measurable, and relevant. The main goal of marketing automation is to take care of potential customers with personalized content, turn them into quality leads, and convert leads into loyal customers.
Examine the kind of leads that a client values, such as those gained via the "Thank you" page; this is a great place to start. Examine the progress of your leads – are they increasing or decreasing in number? Take your time to come up with new ideas for increasing conversions.
Next task – define the tools to get there.
There are thousands of marketing automation software options available, and it is rather challenging to choose the best for your company. Because the customer journey differs between different businesses, some platforms may lack the features and tools you need.
Start research by studying marketing automation tools that have a specific solution.
Define Your Ideal Customer
The goal of every business is to offer its customers a product that makes them happy or solves their problems. A perfect customer is easy to attract, keep,= and make loyal.
There is a list of characteristics that are vital when defining an ideal customer:
Demographic factors like age, location, gender, and level of education
Social features like interests, income, family situation
Communication channels – social networks, telephone, email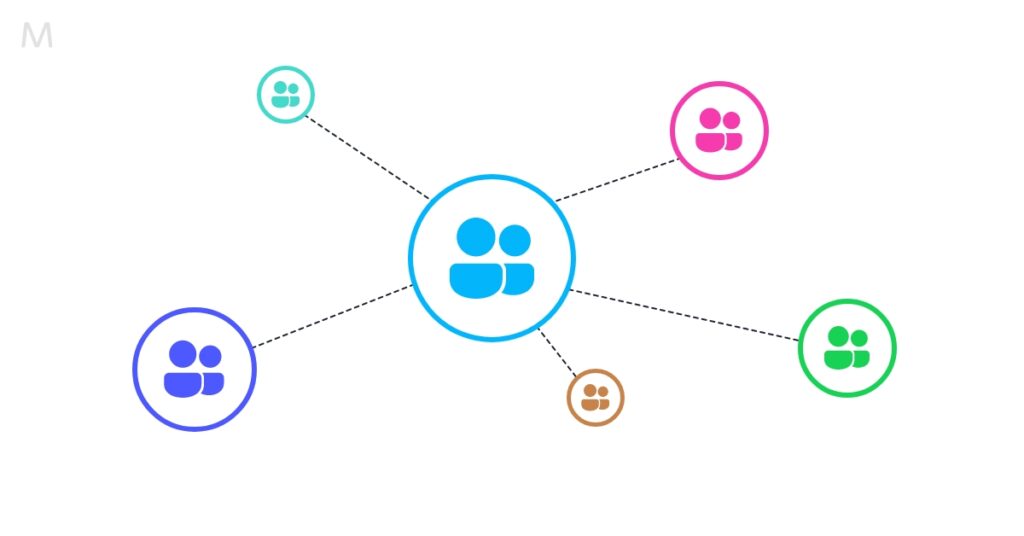 The ideal customer is also the one you most want to target with your promotions based on the current business situation.
Having a deep knowledge of your product and business but from the customer's point of view will be helpful.
Past interactions with clients will reveal a lot of good and bad things. Narrow the focus by combining solutions for significant mistakes and keep track of successes.
Create Customer Journey
All the personalized experiences that a customer has had or will have with your brand create a customer journey. With marketing automation, you can customize every interaction based on data.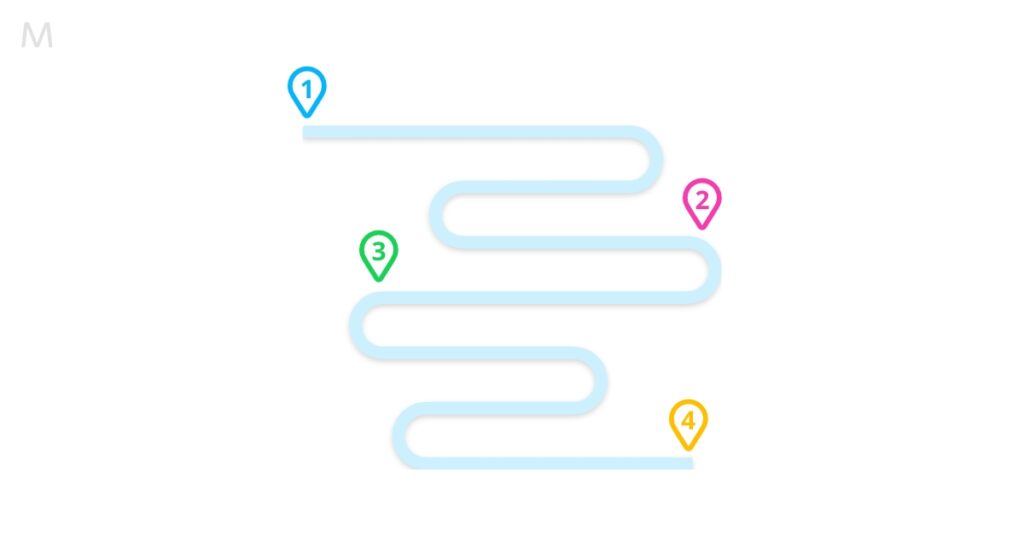 Simply said, marketing automation allows you to place messages and content for each customer through various channels. Here is what you can do:
Send emails with dynamic content – use more than the customer's first name in the email body. Build communications based on their past purchases and interests and tie that into personalized outreach across the social media channels they frequently use.
Distribute push notifications and integrate mobile messages with social media and email campaigns using SMS or MMS. Keep those communications highly personalized. Doing so will reward you with a very high open-rate.
Create ads and show them to the right person at the right time
Understand Your Analytics
Tracking performance is an essential part of an online marketing strategy. It helps companies by providing insights into the results from their current campaigns. Also, by automating marketing strategy and tracking metrics, you can apply what you have learned to the new campaign.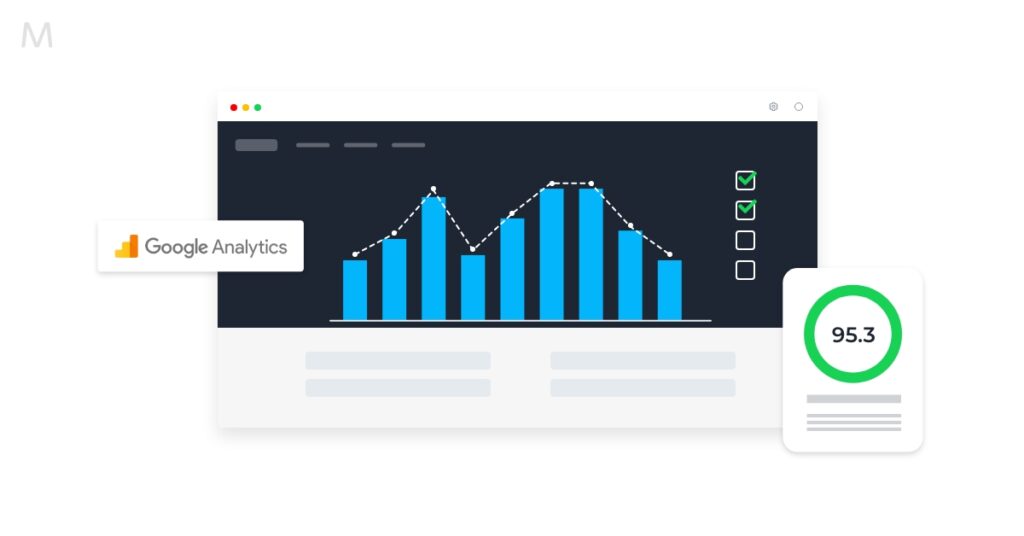 This will help you create better-optimized campaigns, bring a higher conversion rate, and, as a final result, generate more profit.
Marketing Automation Strategy Should Serve Your Customers
If you have a small clientele, you might be able to respond to every message manually. But as your business grows, this is becoming harder.
Even if you have a limited client base, there is still a major problem with manually answering questions – a lack of speed. Your customers must wait for you to answer their questions.
If you are into eCommerce, that will put you in a more difficult position. Over 50% of online buyers abandon their purchase for lack of instant answers.
One of the best ways to serve your customers through marketing automation is to create a chatbot. Chatbots let customers reach out to brands and businesses in real-time, giving them instant access to 24/7 customer support.
Your chatbot can be programmed to answer frequently asked questions and engage with customers.
There are rule-based chatbots that allow businesses to implement automated customer support. Such chatbots are used to answer simple questions, like booking a table in a restaurant or buying tickets to the cinema.
You can decide to take advantage of AI chatbots and create a WhatsApp chatbot for example. This chatbot is an automated software powered by AI (artificial intelligence) and runs on the WhatsApp platform. People communicate with a chatbot using the chat interface as they would talk to a real person.
Provide a Multichannel Experience
What is multichannel marketing automation? Multichannel marketing automation will help you optimize all existing marketing tools to drive sales. Marketing automation tools help businesses make clever decisions grounded on data. One of the good B2C marketing examples is email marketing.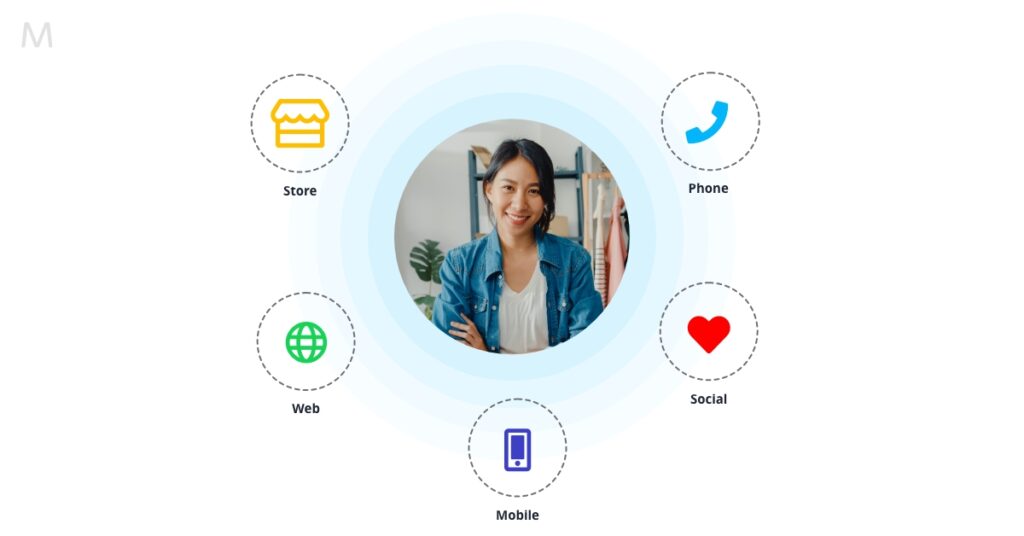 Do you want to be different and better than your competition? Think of using automated email signature marketing campaigns. An email signature placed at the bottom of the mail helps to leave a professional impression. It also provides a space for important promotional announcements such as seasonal sales, limited-time offers or new product releases at virtually no cost to your business.
Another great technology is customer relationship management (CRM) to manage your company's interactions with customers and prospects. It has a simple goal – to improve business relationships. A CRM system is helping companies streamline processes, stay connected to customers, and improve profitability.
What Does a CRM System Do?
CRM system starts with collecting a customer's email, mobile phone, and social media data across multiple channels. It automatically pulls in information like recent news about the company's activity and stores personal details.
The CRM tool organizes all the information to give you a record of people and companies overall to better understand your relationship over time.
Ready to Create Your Next Marketing Automation Strategy?
The use of marketing automation tools can bring significant benefits to marketers and business owners.
According to available data, about 48% of marketers use at least one marketing automation application, which indicates that this trend will continue to grow.
It can only be helpful when wisely picking a tool that is easy to use, within budget, and is suitable for your company.
By following key steps, you will develop the best marketing automation strategy for business and easily stand up from the crowd.
Need to chat about your marketing strategy?
More than 10,000 marketers use Maropost to engage with their prospects and customers through emails, SMS, social media and more. We're here to help you grow your business!
Chat Now