Literally everybody has a mobile phone and they check their phones at least 80 times a day. That is more than 3 times an hour, if they didn't sleep at all!
This makes SMS marketing one of the best means of sending messages with time-sensitive information and updates as the world moves into the digital age especially when considered with the high open rates of SMS. People need all the information as immediately as possible.
A promotional SMS is an SMS message sent directly to customers' phone numbers for marketing and advertising — promotional purposes.
Businesses use promotional SMS to directly spur action that drives sales or engagement, unlike a transactional SMS with no marketing or sales content, where the business sends a text only after an action has been completed. Promotional SMS messages are marketing messages to encourage customers to make purchases.
To increase the effectiveness of your campaigns, there are a 10 promotional SMS best practices to ensure you maximize your SMS marketing campaign:
1. Secure Customer Permission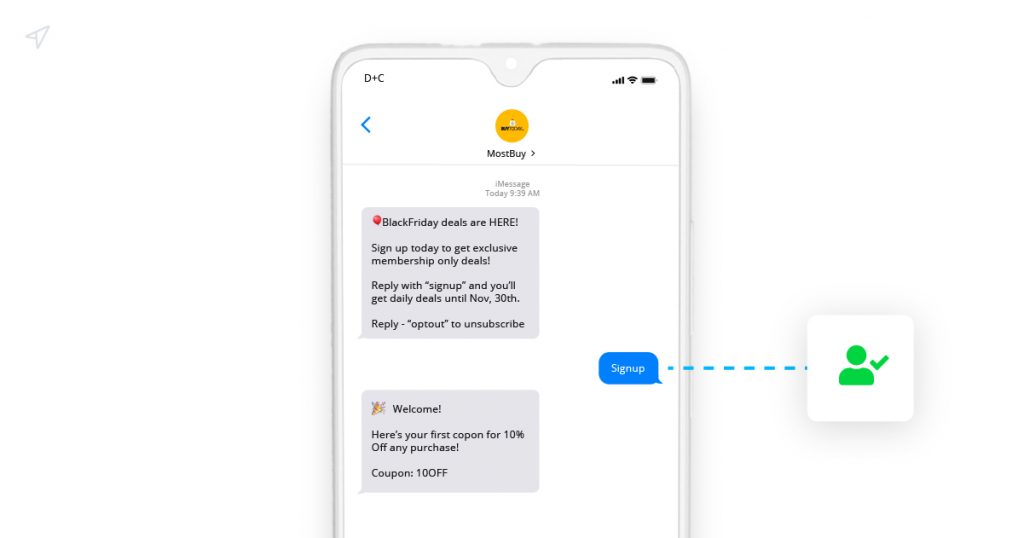 It's not the best etiquette to send SMS messages to people without their permissions, it's essential to running a successful promotional SMS campaign. However, like cold calling, there may be a need to send SMS to people who aren't even leads at all, in which cases it would be wise to conduct proper research before sending out SMS.
Nonetheless, with this strategy you can expect to have much lower conversion rates. So securing customer permissions is important. It is just as important not to abuse those permissions, by sticking to the initial terms and conditions and notifying customers when these terms change.
2. Use Simple, Memorable Short codes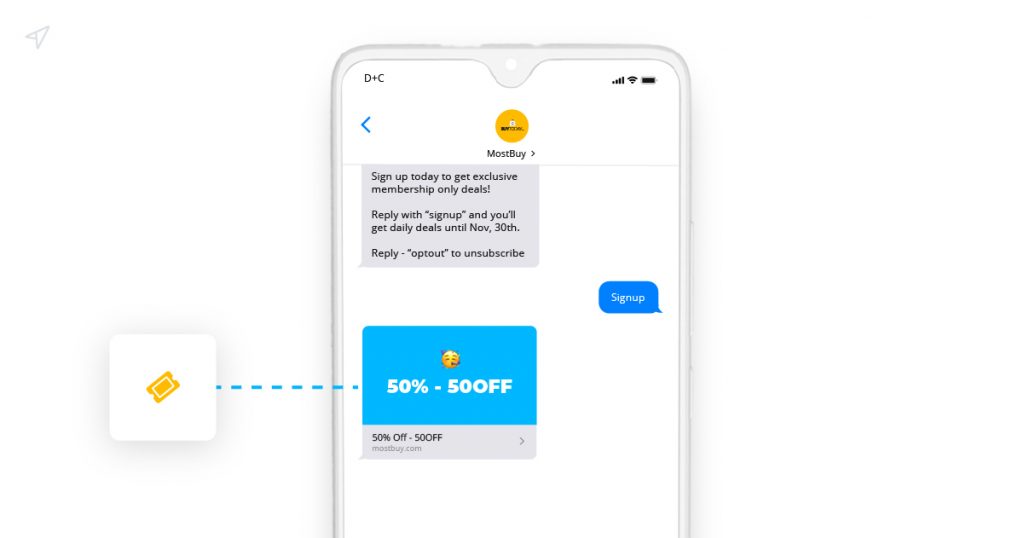 These are carrier-approved 5 or 6-digit numbers for commercial use, as they are easy to remember and optimized for businesses. In the case where you use an online based marketing tool, it is best to have your brand name in its simplest form as the SMS sender. Also use memorable coupons codes and simple SMS marketing keywords that are specific to your niche.
3. Measure! Measure! Measure!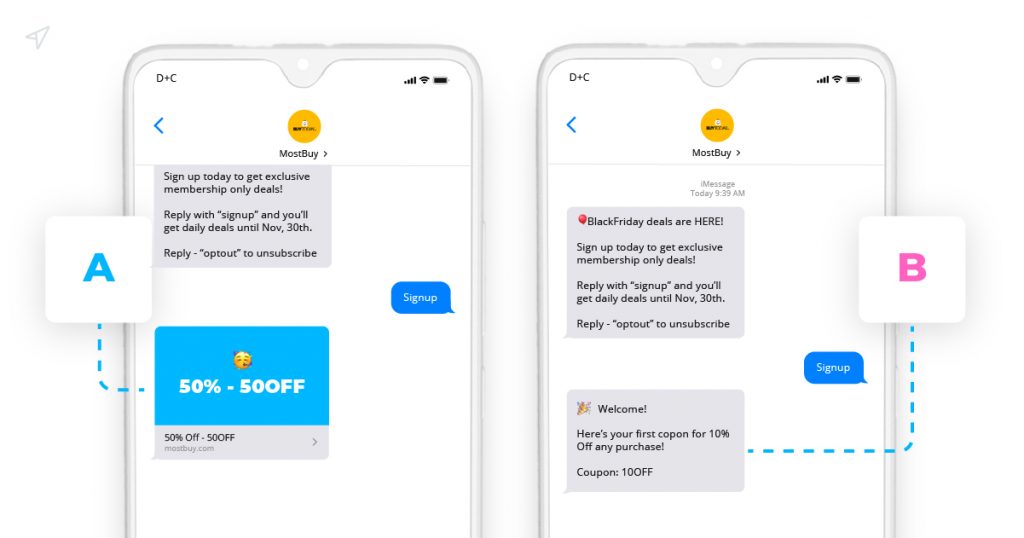 As with all marketing campaigns: social media marketing, email marketing, etc. It's important to ensure you test and measure your promotional SMS marketing campaigns to know what works and what to improve. With SMS marketing, you have the platform to measure and improve your marketing messaging and promotional offers for even other channels as well.
4. Keep Your Messages Punchy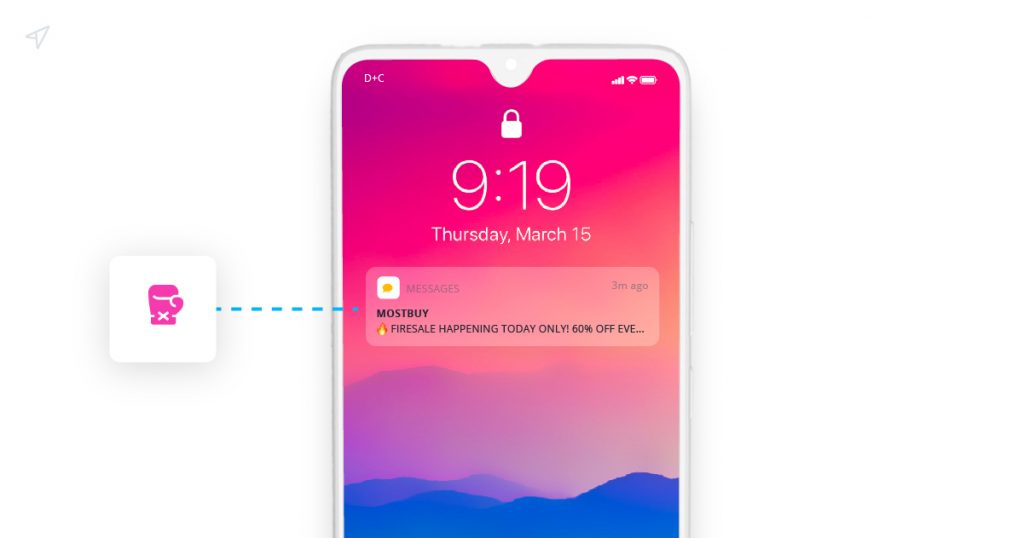 The average attention span is dwindling by the minute. A study showed that the average attention span for people was 8.25 seconds. This is slightly lower than the average attention span for goldfish, 9 seconds! This makes it all too important keep it short and punchy when you send text messages, optimally 160 characters or less.
5. Include Needful Disclaimers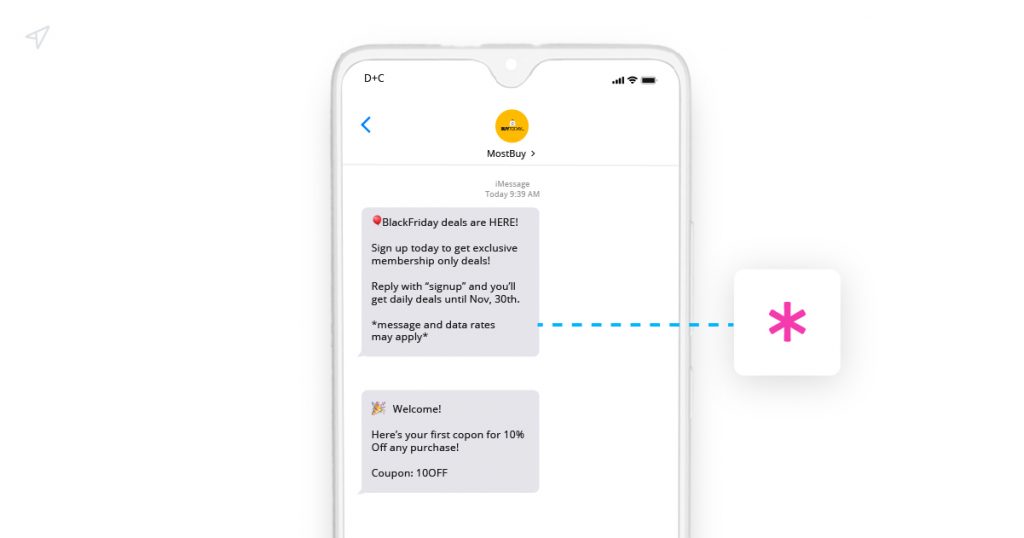 Disclaimers should be put in promotional SMS, whenever and however often it is required. Disclaimers such as, 'message and data rates may apply', your terms and conditions, an update to your terms and conditions, etc should be added in.
6. Include a Useful Call To Action (CTA)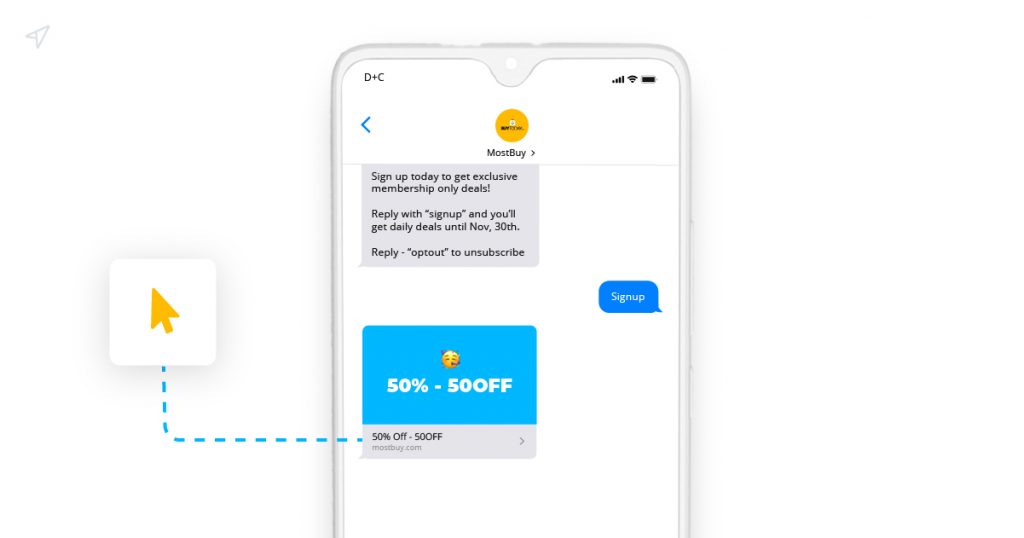 Beyond being a great promotional SMS best practice, including a CTA is one of the foundational marketing best practices. You should always put a call to action at the end of your promotional SMS messages. What is the logical next step for your customers? Point them in the right direction.
7. Allow Customers To Opt Out of Your Texts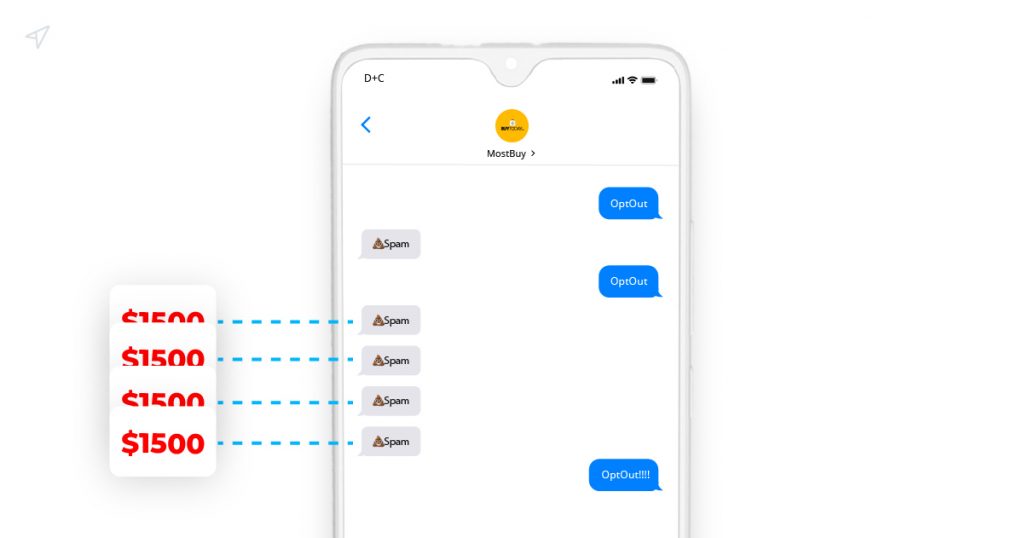 Putting something as simple as, "text 'stop' if you don't want to see these messages again" communicates to your customers that you care about them too and you aren't just trying to sell to them by all means possible. There should always be an option to opt out of receiving promotional SMS for your customers.
8. Adhere to Compliance Protocols in your Region
Every region has laws around SMS campaigns such as the Telephone Consumer Protection Act (TCPA) and the CTIA for the United States and Canada. They have guidelines on Do Not Disturb (DND) numbers, times of the day to send promotional SMS and other regulations.
You should familiarize yourself with them as violating these policies can result in up to a $500 fine per text SMS sent. The fines could go as high as $1500 if it's found that you broke this policy deliberately. So much damage for negligence. Stay complaint!
9. Stay On-brand and Don't Overload Customers with Texts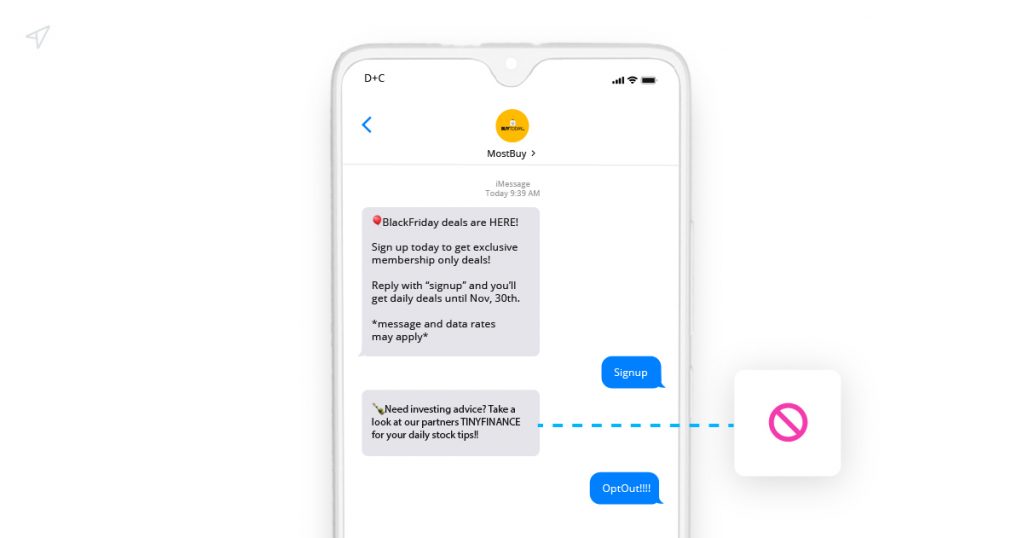 How do you deal with that friend or family member who you feel talks all the time? You usually tune off after a bit! It's the same with your customers; send the most important messages and try not to send too many SMS texts, or they'll tune out as well.
The slew of new businesses springing up each second, especially in ecommerce, makes branding more important, ensure the texts in your promotional SMS is on-brand with all other brand communication and can be easily identified with, by your customers.
10. Have Simple Click-to-text Opt-ins.
Besides, the email subscription list, ecommerce businesses can collect phone numbers as part of the sign-up process, via a sidebar on website or pop-ups so that customers can opt in to receive promotional texts from you.
Bottom Line
Promotional SMS are the bomb! The rewards are exponential when it are paired with email marketing, social media marketing as part of the overall marketing strategy.
At Maropost, we can help your business run and optimize promotional SMS campaigns as well as other marketing campaigns. Please don't hesitate to reach out to us. We'd be happy to help!
Need to chat about your mobile marketing strategy?
More than 10,000 marketers use Maropost to engage with their prospects and customers through emails, SMS, social media and more. We're here to help you growing your business!
Chat Now